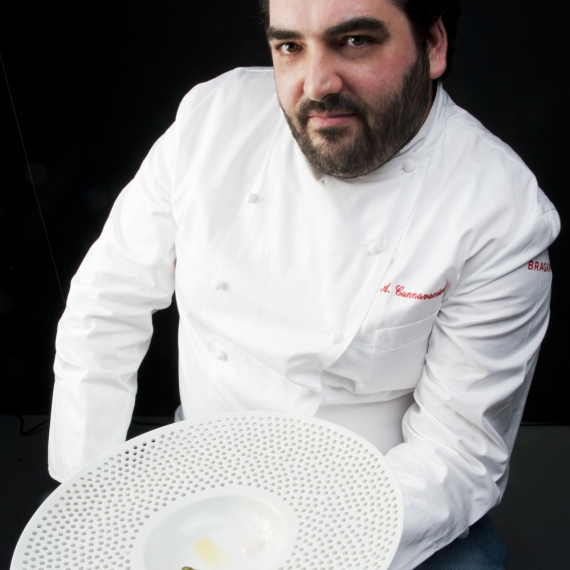 Villa Crespi

via Fava, 18
Orta San Giulio (Novara)
T. +39.0322.911902
info@hotelvillacrespi.it
It is a difficult name to remember but it cannot be forgotten, a Neapolitan mark that in the double consonants and in the improbable sum of vowels expresses the Campania vocation for generosity and excess. Such a name calls for a great destiny, and we are lucky that Antonino used his talent in the kitchen. His birth was already prestigious: he was born in Vico Equense, a small town counting 20 thousand citizens which brought up excellent restaurants and, like a surge, led the talent of Cannavacciuolo to Piedmont. During his way, he enriched with the necessary technique, eliminated excesses, cared for presentations, polished imperfections and widened his wealth of products.
The chef presented himself at the finishing line with pasta from Gragnano, kid from Bisalta, fatty liver and buffalo mozzarella, to cite but some of his strong points. To bring together such an orchestra would have been difficult to anyone; Cannavacciuolo succeeded in it with the gift of the greatest, that of moderation and balance, which hides the work of man and makes the most difficult things appear easy. Color from Campania and rigor from Piedmont have produced dishes that tell a dream, the ideal of a Renaissance balance where man orders everything making it appear as a result of a spontaneous alignment and organization of nature. And however nothing is casual in his dishes: time and space live a single instant of will, that of creation, but they are fixed in the gestures and procedures of a technique which has the taste of an athletic move.
The chef seems to catch the secret of the Tuscan landscape painters: in the paintings cypress-trees, grapevines and olive trees are planted, grown and pruned to create an icon of well-being and harmony, in his dishes the linguine wrap up around the forks, the Savoy plin embraces the tomatoes from Vesuvio, raw and cooked fish swim as in an aquarium, the rice becomes sweet and cold with coconut milk. Cannavacciuolo's cooking doesn't like tricks, originates from traditions and tells a story. In a period devoted to globalization and to the centrifugal shuffling of cards, Antonino opposes the centripetal force of identity, of the genius loci. It is beauty which goes beyond the ephemeral and contingent and builds everlasting things with the same material of temporary ones, that is food which becomes the marble of a sculptor chef.
Has participated in
IdentitÓ London, IdentitÓ Milano
---

---
Please fill in the fields below to search our Protagonists' database.
Click for recipe
ôSmokedö rice with broccoli and clams
A recipe presented at
IdentitÓ Milano 2007
Click for recipe
Liquid prickly lettuce salad, buffalo stracciatella, bread shavings and anchovies
A recipe presented at
IdentitÓ Milano 2010
Click for recipe
Gragnano linguine, needle squid and Fobello bread sauce
A recipe presented at
IdentitÓ Milano 2010
Click for recipe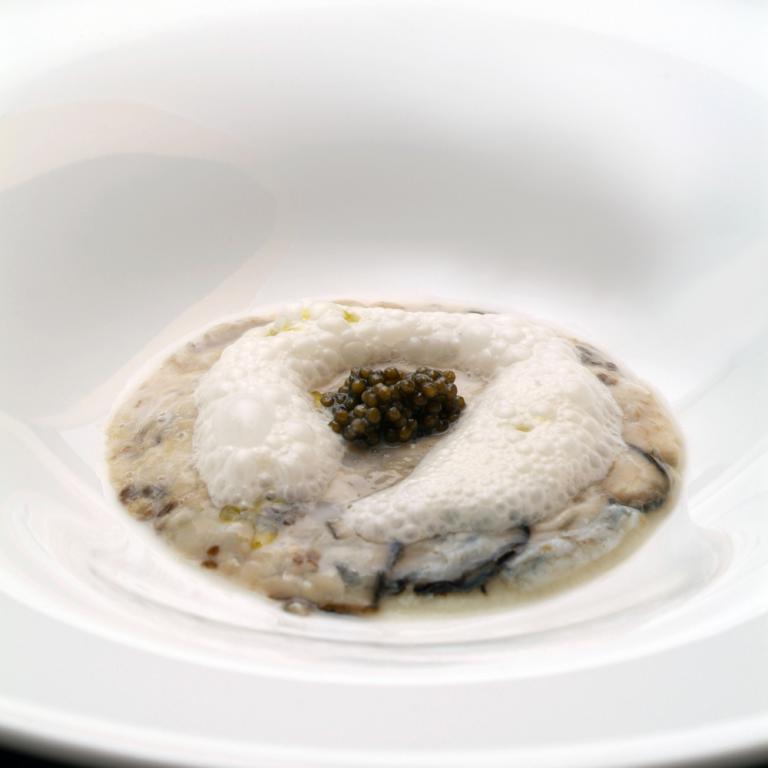 Oyster, cauliflower and Champagne
A recipe presented at
IdentitÓ Milano 2007
Click for recipe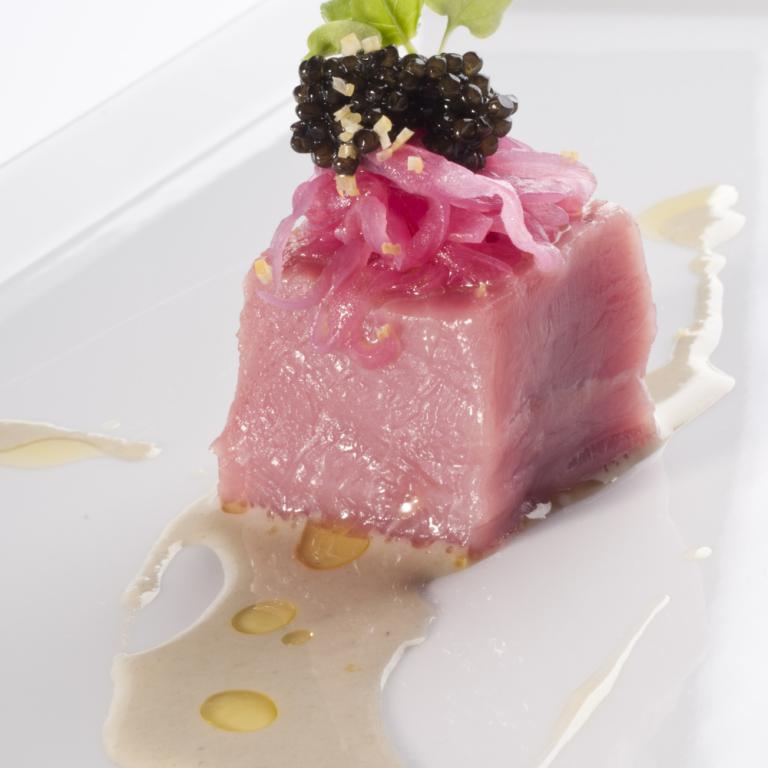 Boves veal cube, caviar, oyster sauce, gremolada and marinated red onion
A recipe presented at
IdentitÓ Milano 2011