Credits Brambilla-Serrani
Enrico Bartolini al Mudec

via Tortona, 56
Milano
+39.02.84293701
Enrico Bartolini from Pescia in Tuscany, born in 1979, is one of the most talented chefs from the Alps to Sicily. The climb started when he was 19 years old in his uncle's restaurant: he was already packing his bag to go and dirty his apron in London (the Royal Commonwealth Club with Mark Page), Paris (sous-chef in the kitchen managed by an almost compatriot Paolo Petrini), and again in Pistoia (with Pierangelo Barontini, from whom he learnt the most important techniques) and again abroad in Berlin.
However, the experience that dug the most important furrow between the before and after was in the Padova region, where Bartolini spent three years between the Montecchia di Selvazzano and the Calandre di Rubano, the stronghold of the Alajmo. During these years he learnt to combine the know-how he has accumulated under the typical and innovative teaching of the grand hotels of big cities and remote local restaurants to the basic techniques of a talent now supported by elegance, refined by a more restrained hand and anyway free to forge raw materials and ingredients with a friction even more unpredictable but more gentle. "Before, I used to put in the big boot", he synthesises, using an agreeable footballing metaphor (moreover not very credible, seeing the results). In 2005, the "Pirlo of the kitchen" fell in love with Oltrepo pavese, a district up until now almost without any original restaurant. This was a challenge, from an entrepreneurial point of view, that Bartolini grasped immediately, setting up a restaurant with an almost Renaissance factotum energy.
Apart from organising the cooking line – contemporary, essential and of great substance – he personally goes hunting for the neighbouring delights (wines, but also splendid game, dressed pork products, cheeses and truffles), takes care of the kitchen garden with the aromatic herbs, supervises the breeding and slaughtering of the cows that he keeps in a field nearby, recovers Balinese furniture for the rooms used for hospitality. In 2009 one Michelin Star finally shines above him and in 2011 it is moved all of a sudden in Brianza, into his brand new restaurant Devero. And he did it so well that, in November 2013, the second Michelin star comes shining. Another new beginning?

Yes, new horinzons completely rewritten on spring 2016, when he leaves Cavenago Brianza for Mudec in the Big City of Milan (finally!), opens Casual in Bergamo, L'Andana restaurant in Castiglione della Pescaia, Tuscany (where he inherits the lead from Alain Ducasse) and Glam at Palazzo Venart in Venice.
Has participated in
Identità Milano
---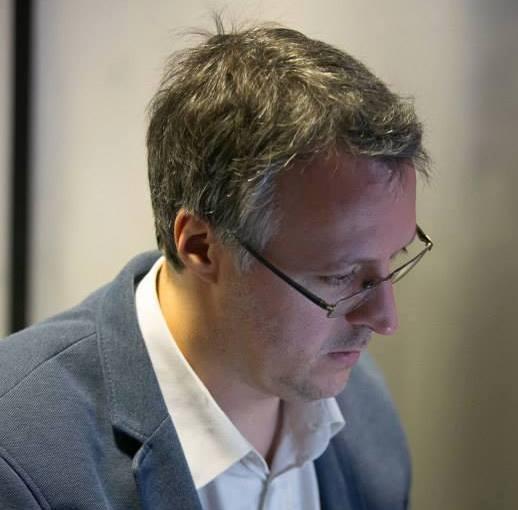 ---
Please fill in the fields below to search our Protagonists' database.
Click for recipe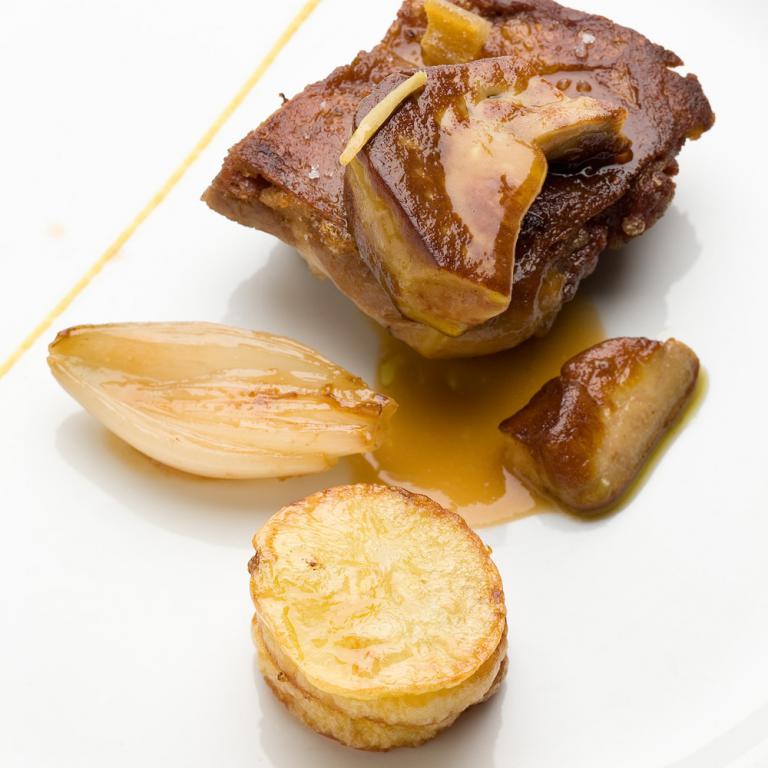 Crispy goose leg with foie gras potatoes and scallion
A recipe presented at
Identità Milano 2008
Click for recipe
Soft ricotta gnocchi with cotechino and lentils
A recipe presented at
Identità Milano 2009
Click for recipe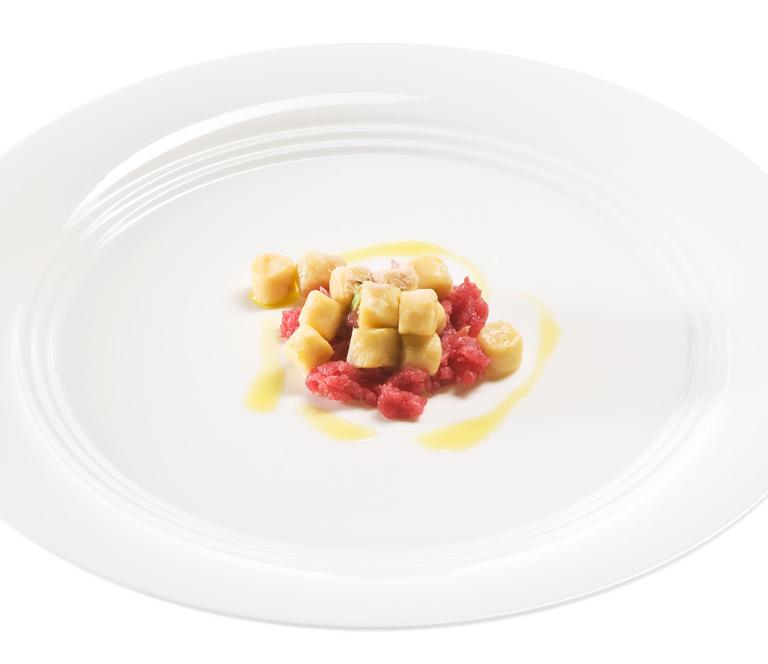 Soft polenta gnocchi with minced beef and almond sauce
A recipe presented at
Identità Milano 2009
Click for recipe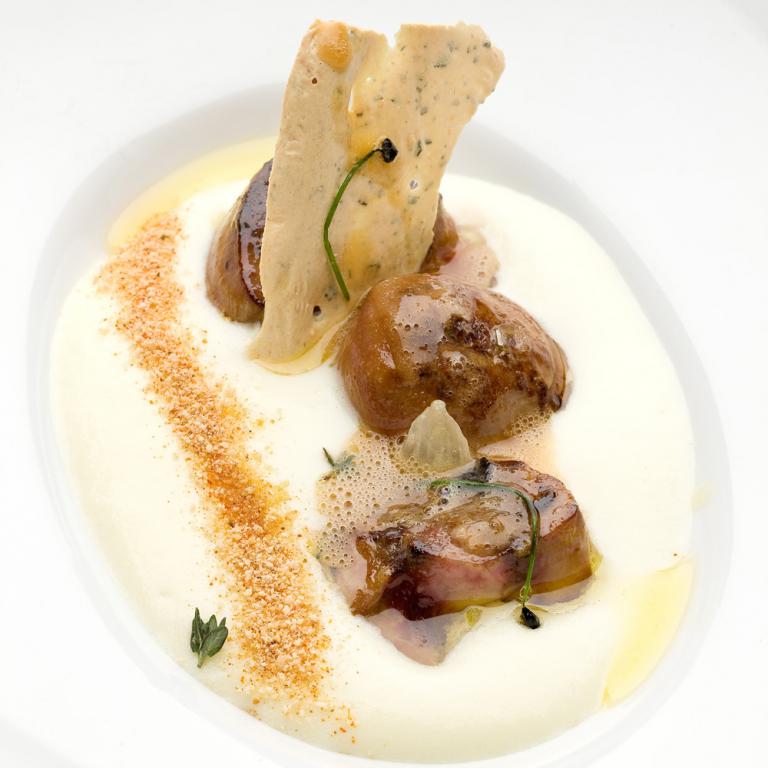 Soft potato with verbena and roast kidney
A recipe presented at
Identità Milano 2008
Click for recipe
Herb tortelli in a double reduction
A recipe presented at
Identità Milano 2009
Click for recipe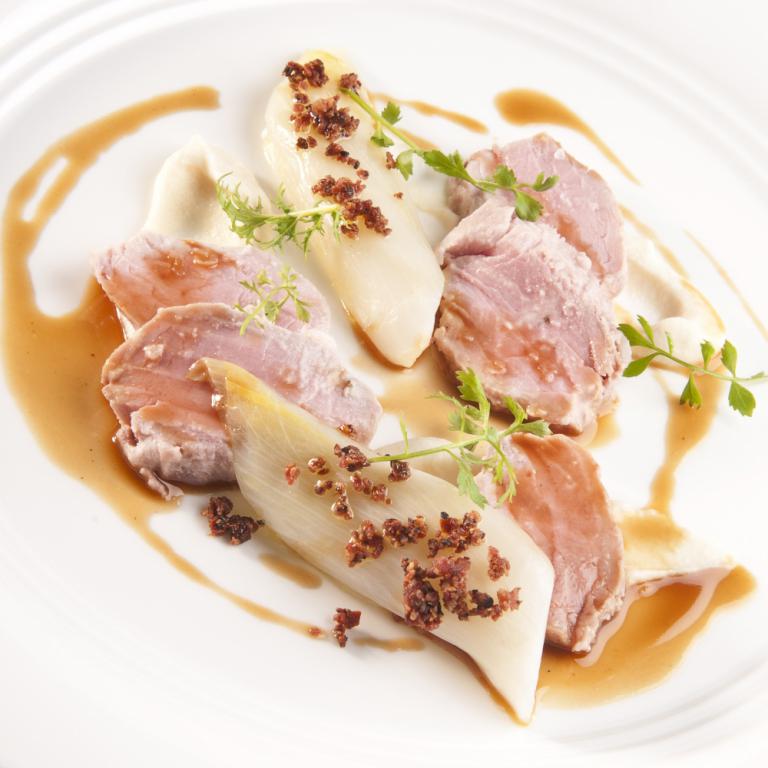 Foil-baked rice
A recipe presented at
Identità Milano 2011
Click for recipe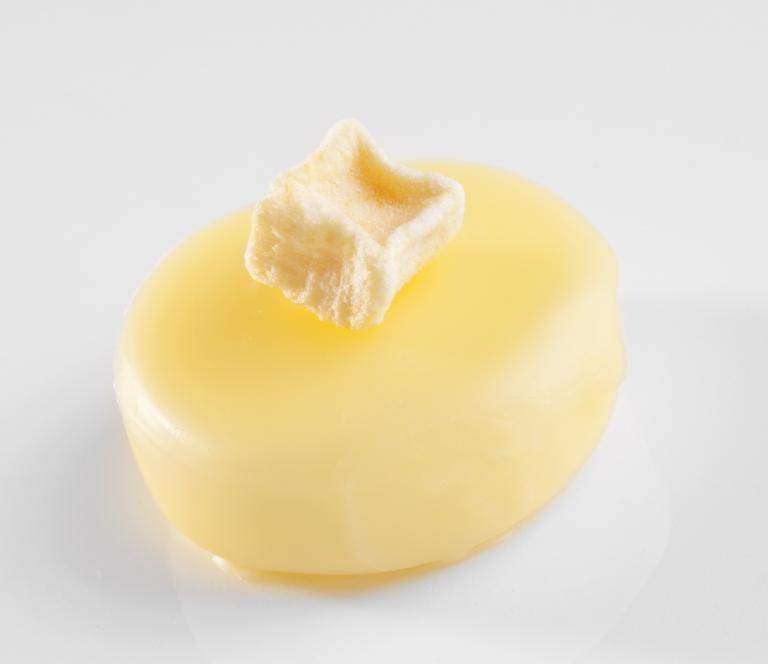 Rice cremino
A recipe presented at
Identità Milano 2011
Click for recipe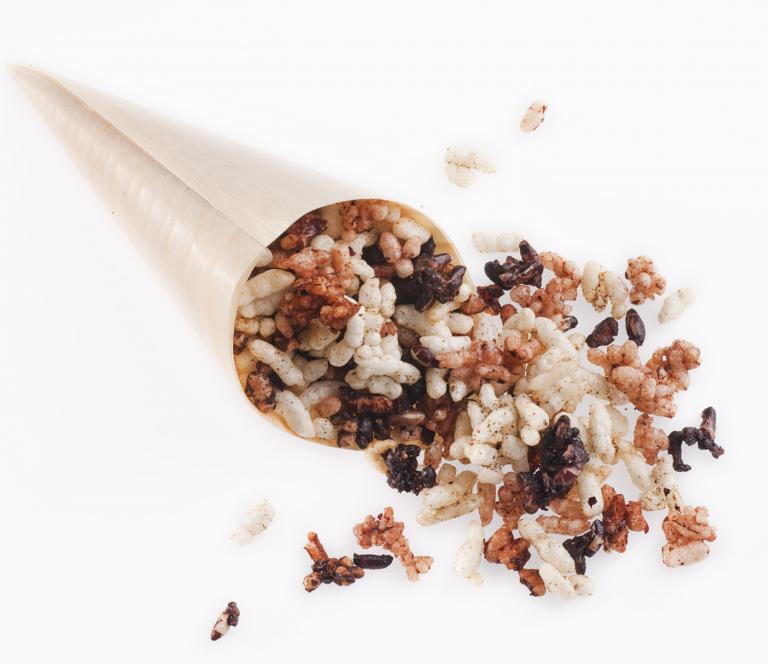 Mixed puffed rice
A recipe presented at
Identità Milano 2011
Click for recipe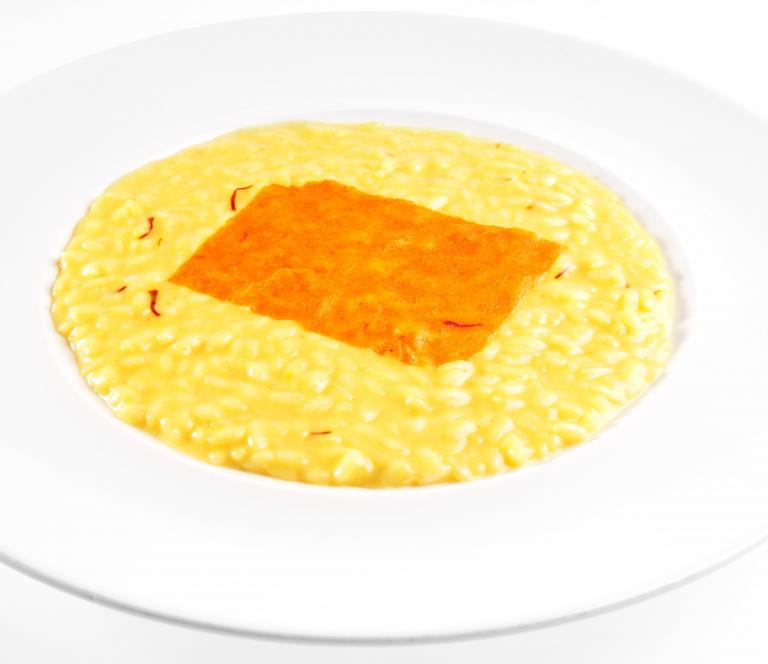 Saffron risotto with pepper transparency
A recipe presented at
Identità Milano 2011