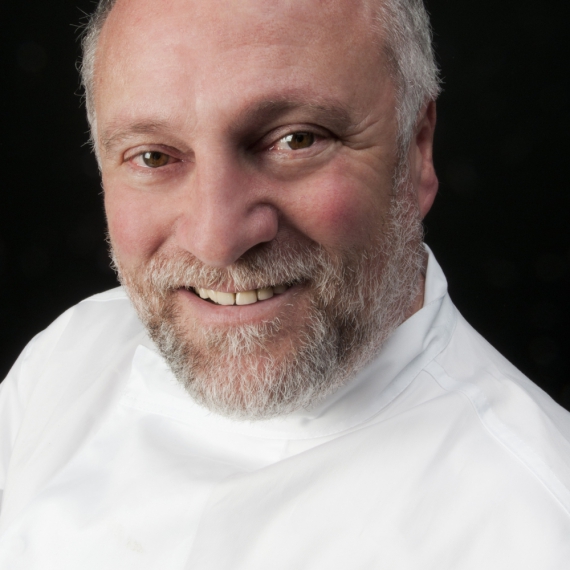 Open Colonna

scalinata via Milano, 9a
Roma
T. +39.06.47822641
From the countryside to the city and back. Antonello Colonna's path is exemplary and lucky, because in life we want talent, but also the ability to seize the right opportunities. Thus, from the historic "red door" in Labico town, once the symbol of his restaurant in Labico, Antonello has launched himself to the conquest of the capital city, thinking that it would be better to be on a second place in Rome than at the top in Labico. Therefore, in just two years he transformed the Open Colonna into the most visited quality restaurant in the city.
The vast experience accumulated over years of events and catering experiences allowed him to seize the opportunities that the new place had to offer. Massive spaces, the chance to put together diverse culinary offerings, uncommon formula such as: first you visit to the art exhibition, then you sit at my table. The location is spectacular, indeed, perhaps the most contemporary and underground spot we have today in Italy. It could easily be in New York or in London but instead it's in Rome, on the top of Palazzo delle Esposizioni. Many have tried to bring together quantity and quality but, normally, they failed. Antonello can set up here over 10 thousand meals a month (many restaurants get them hardly in a year…) in an intelligent and correct way: 4 different kinds of offers satisfy every wish, and the gourmet restaurant is actually open from early afternoon until late at night.
All this, without betraying his roots, because the chef rebuilt Labico's kitchen garden on the terrace of the upper balcony and he never cut the contacts with the small town producers. He also had the intelligence not to betray the spirit of his roman popular kitchen, a simple poor peasant style who has never had the ambition (as opposed to other regions much more content-rich such as Piedmont or Campania, just to name two) to become a benchmark. Yet dishes like amatriciana, cacio e pepe, anchovies and chicory, thanks to his work have now become universal recipes. And, thanks to this "peasant" fellow with a fine brain, Rome today lies in a position of absolute prestige in this field. And we didn't say it all: since Antonello Colonna's never satisfied, he's planning to go back to Labico (without leaving the Open) in a modern and functional resort that opened later in 2011. It will be a sort of farmer's school, open to the outside world, where two languages will be spoken: English to understand each other and roman dialect at the table. In short, "er Colonna", as they call him in roman dialect, never ceases to amaze.
Has participated in
Identità Milano
---

---
Please fill in the fields below to search our Protagonists' database.
Click for recipe
Cacio and Pepper
A recipe presented at
Identità Milano 2011