Extra virgin olive oil and transparency
Italian oil is not going through some happy times, yet quality has never been so high
07-05-2014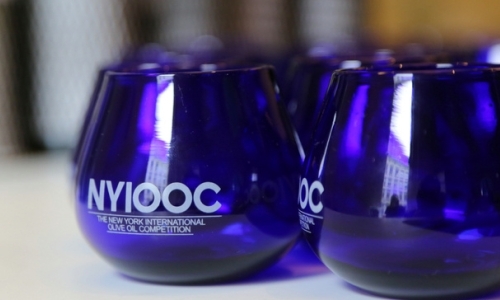 Despite the excellent results obtained during the New York International Olive Oil Competition, Italian extra virgin olive oil has not yet managed to free itself from the ambiguities penalising it, especially with regards to export. And while the sensorial analysis of oil does not involve sight, as demonstrated by the coloured glasses used for this purpose, some light should nonetheless be shed on some regulations
One of the first things they teach you during extra virgin olive oil sensorial analysis courses is that transparency – that is to say the physical characteristic – is not a value one should take into consideration: light, as well as oxygen, is an enemy of olive oil, which means transparent bottles should be avoided in packaging; colour, besides, is not a parameter on which to base one's judgement, which is why cobalt blue glasses are used for the tasting, not transparent ones. In other words, sight is not a part of the sensorial analysis and the less we see the olive oil, the better.

As a paradox, today, Italian olive oil is suffering exactly because of the little transparency, that is to say because of the ambiguities in the sector. During the last few years the quality of Italian extra virgin olive oil has made giant leaps, and today the quality has reached an excellent level, often paired with an extraordinary consistency.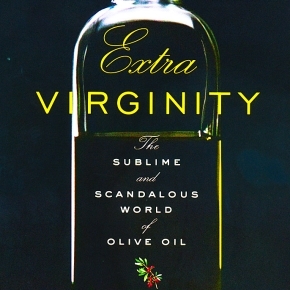 The book by American journalist Tom Mueller, titled Extra Virginity generated a strong debate. The author, however, dissociated himself from the infographic run by the New York Times, attacking Italian extra virgin olive oil
However, the turning point has not been reached yet, with regards to sales. It is very well known that the extra virgin olive oil sector is not a rich one. Those who are determined in making quality products – the true carers of Italian landscape and territory – are usually driven by passion rather than economic interest.
This year, moreover, things have gone even worse than usual: the harvest was not one of the best ones, with low yields and less intense oils than usual. The total export of the olive oil sector in 2013 has decreased by 8%. On top of that, the
New York Times
on January 25th published a series of
infographics
titled "
Extra Virgin Suicide – The adulteration of Italian olive oil
". Drawing in a very hasty and partial way from
Extra Virginity,
the book by journalist
Tom Mueller
(who later dissociated himself from this article), illustrator
Nicholas Blechman
portrayed a rather unsettling picture of Italian extra virgin olive oil.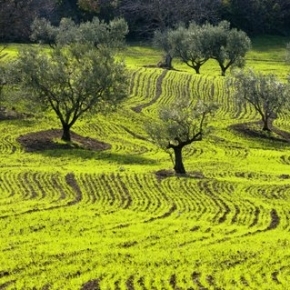 The third edition of international olive oil competition Extrascape takes place in San Martino in Pensilis, a small village in Southern Molise (photo credits extrascape.org)
In this way, the hard work of many Italian virtuous producers was neutralised, despite the awards received on a global scale – including the excellent results in the
New York International Olive Oil Competition
– and it hit export hard. Was this deceit or journalistic ingenuity? Meanwhile, the so called
Legge Salva Olio Italiano
signed in 2013 by at-the-time senator
Colomba Mongiello
, which introduced stricter rules with regards to labelling and sales of extra virgin olive oil, in favour of consumers and honest produces, has been stuck in Brussels for months, opposed by those who have no interest in defending quality (and in this case, these people are not Italians).
It's a pity because, as
Mongiello
declared "For once we are, as Italy, a model to be copied in order to make the market more equal, transparent and legal, whereas so far countries that do not produce food and companies that have speculated on the weakness of farmers, on the inefficient laws and the opacity in the supply chain, have had a far too strong weight." In other words, extra virgin olive oil transparency has to face lots of obstacles. The organisers of
Extrascape
, a peculiar contest organised by
Associazione Molisextra
, which reached its third edition from April 27th to April 29th tried to do something about this: the idea is to reward landscape and olive oil, that is to say two sides of the same medal, in which one serves as a guarantee for the other. It is Extrascape itself that replies to the NY Times, with a series of comics based on the same layout, in order to try to shed some truthful light, instead of burying one's head like an ostrich, as some would like to do, by
celebrating the resurrection of Italian extra virgin olive oil
. Who knows, perhaps Molise will be the starting point in order to find, once again, transparency in extra virgin olive oil.
---
Rubriche - Frantoio Squadrilli
Themes and characteristics linked to extra virgin olive oil, told by Luciana Squadrilli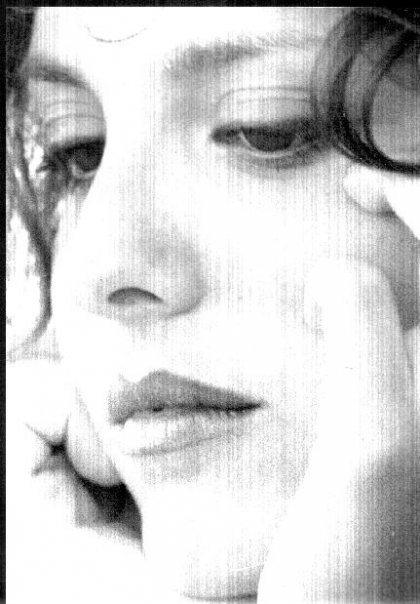 by
Luciana Squadrilli
giornalista, napoletana di nascita e romana d'adozione, cerca di unire le sue tre passioni: mangiare, viaggiare e scrivere
---
Latest articles published