An innovative harvest
Crowdfunding to finance Progetto Alpha: a new tool for olive picking
21-09-2014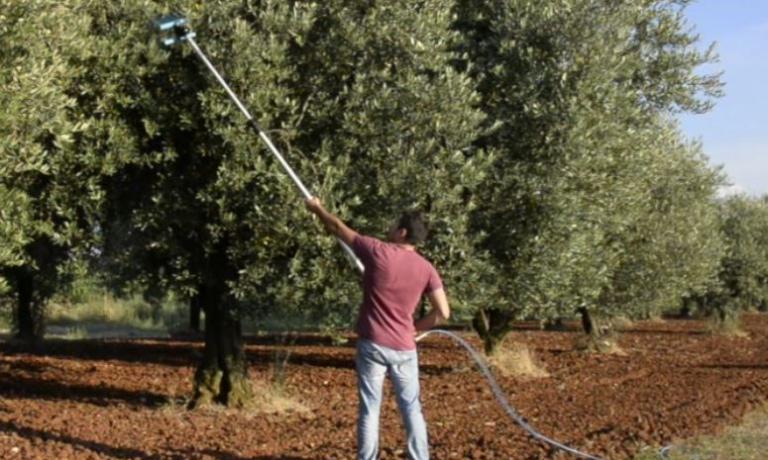 In many cases, olive picking is still done with ancient, traditional, long and demanding methods. Alpha is a tool, created by Luca Di Zio, that could help in this task without forsaking the integrity of the fruits
The olive picking season is approaching, a ritual that is rich in charm – at least where ancient olive groves have not been substituted by intensive ones, among whose tidy lines of trees can pass the large mechanical trunk shakers – but which requires lots of effort for those at work, who often still pick the olives manually or at best with the use of olive harvesters, a sort of electric or mechanical rakes that instead of shaking the trunk of the tree only beat the branches, facilitating the falling of the olives.

This operation is indeed less traumatic than the use of mechanical trunk shakers, and less tiring (and risky) than hand picking, which has to be done on long ladders which one needs to climb to reach the tallest branches, but which nonetheless requires lots of time – something that is very precious in this phase – and sweat, and risks ruining the most delicate olives. In other words, this is a field in which there's still lots of space for innovation. This was the premise on which Luca Di Zio, a young entrepreneur from Abruzzo – 29 years old, the manager of a company that deals with agricultural machines and products – based his project and decided to use crowdfunding (the collective financing through online platforms) in order to subsidise the production of a new "product for olive picking" temporarily called Alpha, just like the project itself.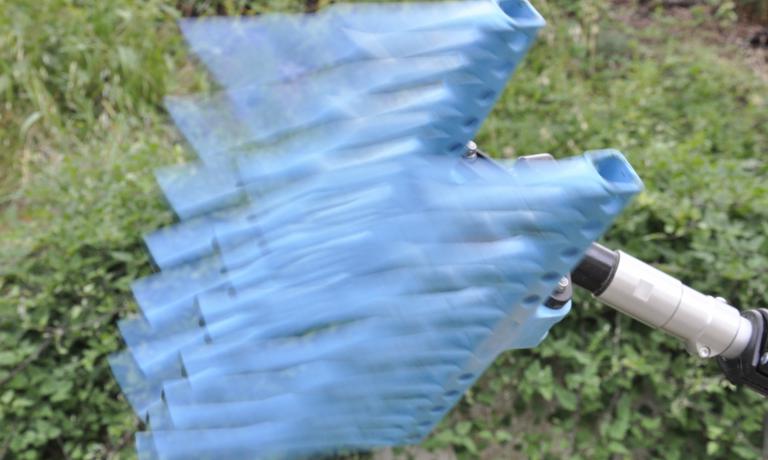 A detail of Alpha at work
Starting from the traditional hand rake used for the harvest,
Luca
and his collaborators – including an agronomist, a mechanical engineer and a marketing expert, all very young – have developed a new kind of mechanical rake that uses compressed air.
There are already many automatic "rakes" but
Alpha
,
Luca
explains, has some important novelties that would make the picking faster, simpler and safer: «The main innovation – he says – is the special plastic material that was developed, which is in a way our secret: thanks to its capacity for facilitating a heat exchange, the internal mechanical parts do not overheat and therefore do not risk getting stuck after only a few hours of work but are also not affected by very low temperatures outside, as can be the case during the harvest season, which can create the temporary creation of condensation. Moreover, our prototype guarantees a lower consumption: with a pressure of only 4 bars it can reach 2000 beats per minute and has a total weight of 2 kilos. Finally,
Alpha
's rake's teeth are the right mix of robustness and lightness: the material used creates a resistance against strikes and oscillations but doesn't damage the fruits of the olive tree and the plant itself».
The "field test" took place last year – with the picking from around 1000 olive trees near Pescara – and it gave comforting results in terms of speed, practicality and well-being of the olives, which could justify a price of around 400 euros per piece. «A farm with 1000 plants – adds
Luca
– can complete the harvest in a month using 3-4
Alpha
s».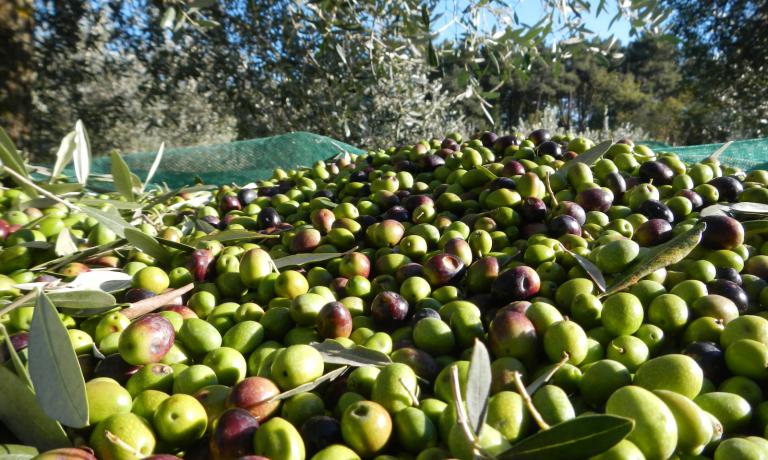 In Abruzzo everything is ready: the project of the factory, where around 10 people would find a permanent job, is ready, the site was chosen. Only the money is missing, around 600K dollars that
Luca
– given the complicated access to bank financing in Italy – has decided to look for online.It is possible to finance
Progetto Alpha
– with contributions ranging from 20 to 1,650 dollars that will give right to a premium, based on the amount of money invested, that will range from olive seeds to 5 rakes – until October 12th on the American platform
Indiegogo
.
Olive growers from all over the world should be particularly interested, as they would be sure to obtain a useful tool, but the same applies also to all those who have at heart traditional olive growing and the beautiful agricultural landscape it can bestow. In any case,
Luca
wants to go on with his project even if the crowdfunding should not be successful, downsizing his objectives based on the funds. In one way or the other,
Alpha
will be produced.
---
Rubriche - Frantoio Squadrilli
Themes and characteristics linked to extra virgin olive oil, told by Luciana Squadrilli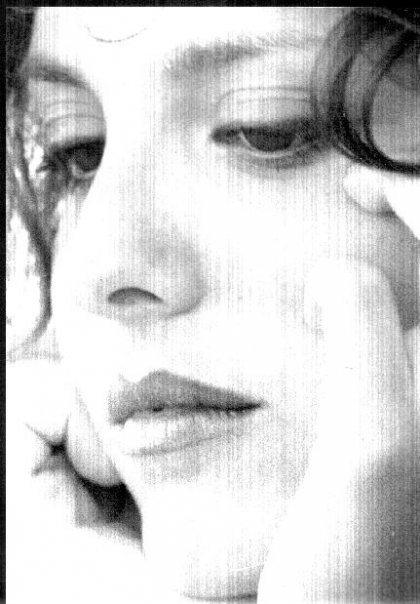 by
Luciana Squadrilli
giornalista, napoletana di nascita e romana d'adozione, cerca di unire le sue tre passioni: mangiare, viaggiare e scrivere
---
Latest articles published