2014 Eat Out Awards
During a big ceremony last Sunday, the prizes for the best restaurants and chefs in South Africa were assigned
18-11-2014

The entire South African gastronomic scene met on November 16th at the Thunder City in Cape Town, for the latest edition of the prize organized by Eat Out magazine
We start with a decisively positive news: after last year's débacle when the Best Italian Restaurant prize went to a South African pizzeria, this year the award went to La Sosta in Swellendam. A big satisfaction for Cristiana Ariotto (chef) and Gianni Minori (in the dining room), who after years of improvements have rightly conquered this reward.

Having said this, as every year there were some very well suited prizes, and some that were not. This year the Eat Out Awards found a new prestigious sponsor, namely Mercedes Benz, which, together with agency Paarlmedia, organised a remarkably big event inside the Thunder City, a large hangar near the airport, dressed up for the occasion: 800 guests, large screens, a huge kitchen in view, an almost perfect direction.

The gala dinner was prepared by six of the twenty chefs nominated for best restaurants: Neil Jewell (Bread and Wine), David Higgs (Five Hundred), George Jardine (Jordan Restaurant), PJ Vadas(The Hog House), Bertus Basson (Overture) and Vanessa Marx (The White Room). Given the number of guests, the chefs have managed to serve quite a respectable, well-presented and creative dinner.

Abigail Donnelly, editor at Eat Out Magazine, and five more judges have selected the restaurants following the usual rule: 70% for food and wine, meaning presentation, ingredients' sustainability and quality-price ratio, 20% for service, and 10% for setting. This year a larger number of judges softened some polemics on the reliability of the judgements.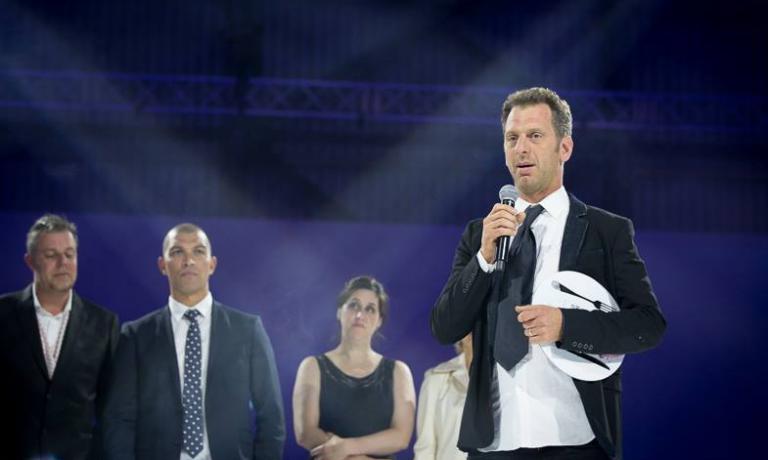 Chef Luke Dale-Roberts: his The Test Kitchen was voted Best Restaurant of the Year
Here's the list of the 2014 winners:
The Eat Out Boschendal Style Award:
Equus at Cavalli
, a new restaurant in a beautiful wine estate.
The Best Steakout Restaurant:
The Local Grill
in Johannesburg.
Best Italian Restaurant:
La Sosta
, in Swellendam.
Best Country-style Restaurant:
Café Bloom
, in KwaZulu Natal
Best Asian Restaurant:
Kyoto Garden Sushi
in Cape Town
And the ten best restaurants:
1.
The Test Kitchen
, chef
Luke Dale-Roberts
2.
Five Hundred
, chef
David Higgs
3.
The Tasting Room at Le Quartier Français
, chef
Margot Janse
4.
Mosaic at the Orient
, chef
Chantel Dartnall
(also chef of the year)
5.
Jordan Restaurant
, chef
George Jardine
6.
Overture
, chef
Bertus Basson
7.
Rust En Vrede
, chef
John Shuttleworth
8.
DW Eleven -13
, chef
Martinus Ferreira
9.
The Restaurant at Newton-Johnson
, chef
Eric Bulpitt
10.
Terroir
, chef
Michael Broughton
Lannice Snyman Lifetime Achievment Award:
Eduan Naudé
and the late
Brian Shalkoff
, owners for 50 years of
Gramadoelas
, in Johannesburg.
Nederburg Rising Star Award:
Kobus Van Der Merwe
di
Oep ve Koep
, a miniscule restaurant in Paternoster where it is virtually impossible to eat, because they are either full (they seat 6 people) or are closed. Bah.
Tsogo Sun Wine Service Award:
Mandla Patson Mathonsi
.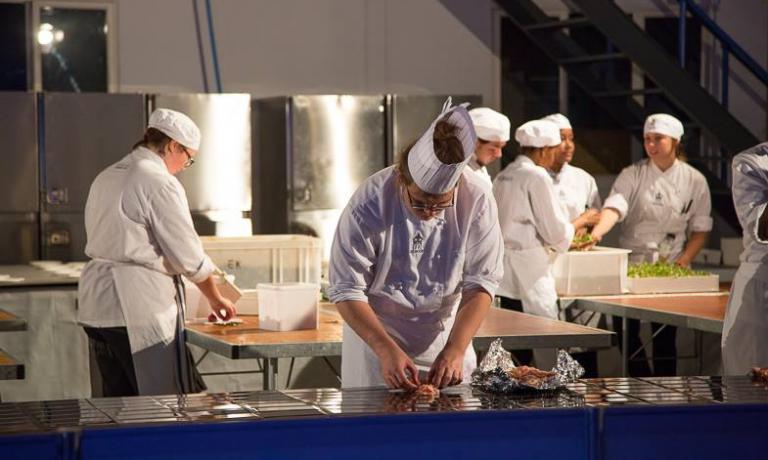 At work for the big dinner that accompanied the ceremony
Over the past few months, many chefs have left the restaurants in which they worked in order to move to others or to open a place of their own and because of this some capable people were not present. According to
Eat Out
a chef must have spent at least six months in a restaurant in order to be nominated.
Once again
Luke-Dale Roberts
was the king and won once more with his
The
Test Kitchen
and was also nominated with the
Pot Luck Club
,
David Higgs
of
Five Hundred
is the eternal second (a pity) while
Peter Templehoff
(
The Greenhouse
) was out of the top ten. This year there was a stronger presence of restaurants from Johannesburg even though the record is still held by Western Cape, with seven restaurants out of the top ten.
---
Rubriche - Giovanna a Capo-tavola
The food world in and near Cape Town told by Giovanna Sartor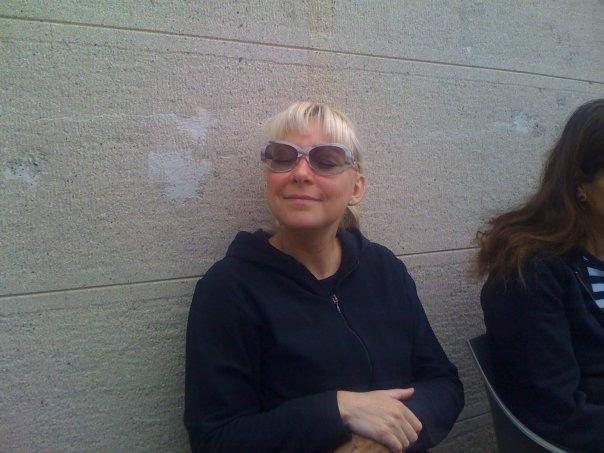 ---
Latest articles published