El Somni, the book
A nice volume sums up the work of the Roca brothers. And the release of gastronomy over the arts
04-03-2015
The official trailer of El Somni, a project signed by the Roca brothers in Gerona and Catalan artist Franc Aleu, a comprehensive work which saw the 3 hermanos at work together with cooks, audio and video performers, composers, lyrical singers, musicians, photographers, poets, linguists, designers, painters, philosophers, artisans. A book summing up the development and the contents of the project was recently published
In 2 thousand and a few years, western gastronomy has never experienced the interests it has been subjected to in the past decade. Today, however, we have so distanced ourselves from the platonic edict (in essence: what we eat has to do with the second-rate parts of the human soul, something we are obliged to do, best not to analyse it too much) that suddenly each gesture each human being does at least twice a day, that is to say eat, has become profoundly interesting. Just like art, science, philosophy, topics that have always been noble.
Are the sense of touch, smell and taste reaching higher ranks, trying to conquest the throne on which sight and hearing rest? The answer is blowing in the wind. For now we can say that the number of multidisciplinary projects that aim at focusing not on scientists, artists or philosophers but on cuisine protagonists is growing. In this case, these are 3 brothers, the most famous hermanos in global fine dining: Joan, Josep and Jordi Roca, the vertexes of the El Celler de Can Roca triangle in Gerona.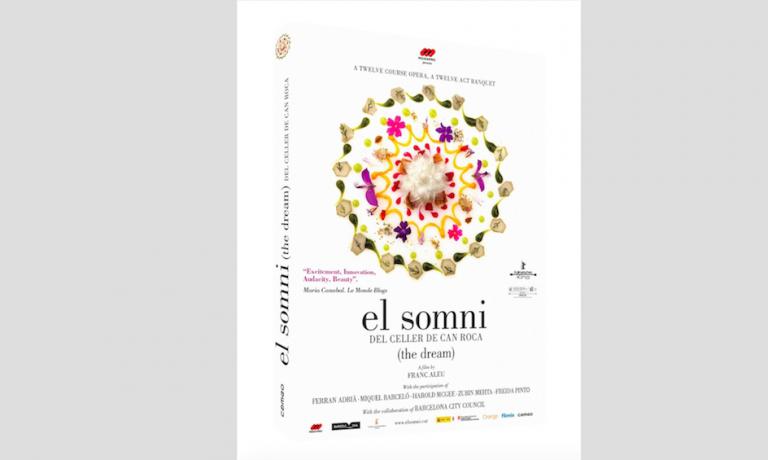 The cover of El Somni. Book and dvd can be bought from Amazon for only 22.90 US Dollars
The project is known, it is called
El Somni
and we reported on it almost two years ago in the pages of
our website
. A gigantic work that for years put audio and video performers, composers, lyrical singers, musicians, photographers, poets, linguists, designers, painters, philosophers, artisans at work around the same table. A "total" work, as in
Wagner
, directed by Catalan multimedia artist
Franc Aleu
who has exhibited his works all over the world.
At the time, we announced the book, which was recently published (in English) by Mediapro (208 pages plus DVD, you can order it here). It's an interesting narrative-photographic documentary that covers the genesis of this ambitious project, one act after the other (12 in total). In the cast, one can also find some famous supporters such as chef and friend Ferran Adrià, the great American scientist Harold McGee and the magnificent actress Freida Pinto.
Joan, Jordi and Josep Roca in an archive photo, IdentitÓ 2009
What does death taste like? The
hermanos
from Gerona wonder this at the beginning of the work, stimulated by the idea of discussing with every language, «As laborious as ants», they say, «to illustrate a story, a fairy tale. And most of all, a dream». Yet
El Somni
is only the leitmotif at the base of a synesthetic project that goes deep with the desire of expressing idyllic dynamics, oneiric explorations, astral odysseys, mythological representations, war horrors, sensual carnalities and grotesque crudités.
A 2-hour-long "meal" which can be experienced also thanks to the images in the DVD, with subtitles in 10 languages, so that everyone can understand the universal scope of the project, destined to be remembered as the opera prima from which the release of gastronomy over the arts began.
---
Rubriche - In libreria
Books and editorial news from the food planet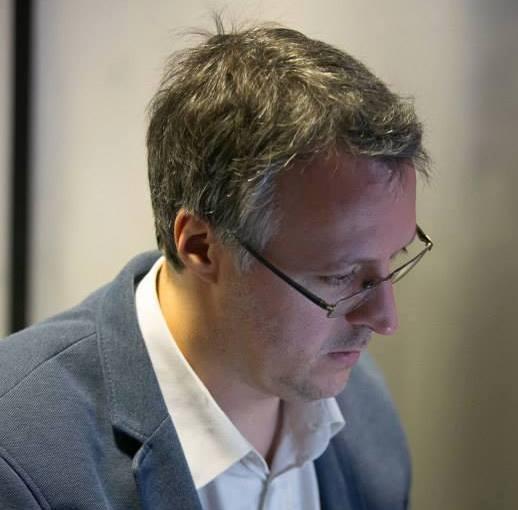 by
Gabriele Zanatta
born in Milan, 1973, freelance journalist, he's been working as a co-author and coordinator of both Identità Web and Identità Golose World restaurant guidebook for the past 7 years
twitter @gabrielezanatt
---
Latest articles published