The Carnivore's Manifesto
In his book the founder of Slow Food Usa explains how to eat meat responsibly
28-10-2014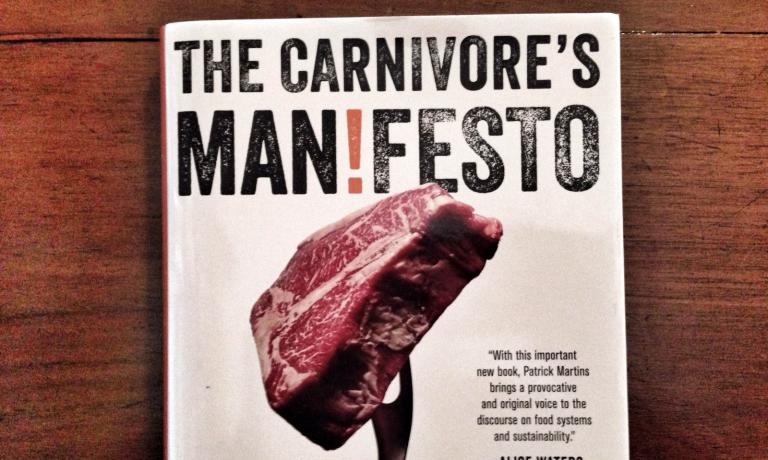 "The Carnivore's Manifesto" by Patrick Martins (with the aid of journalist Mike Edison) was published last May in the United States, by publisher Little Brown. The author is not only the founder of Slow Food Usa, but also of Heritage Foods Usa, a company focused on the distribution of meat from sustainable breeders that pay attention to biodiversity, and of the web-radio channel Heritage Radio Network, producing programmes on all that regards food culture
Carnivores from all across the world, unite. But with judgement and critical sense. Patrick Martins is a passionate man, you can understand this from the very first lines in his "The carnivore's manifesto", published some months ago in the United States. Through little over 200 pages, divided into 50 chapters, Martins faces the topic of eating meat with decision and realism.

Indeed, the starting point is very simple: we have evolved as omnivores and eating, even meat, is part of our nature. But while feeding on meat is right, pleasant and tasty, most animals that provide this meat are the product of a breeding and slaughter system that is «inhumane, unsustainable and cruel. A system that is bad for animals, is bad for people, and punishes an overtaxed environment».


The author of "The Carnivore's Manifesto" Patrick Martins
This "manifesto", as presented by
Martins
himself in his introduction, is most of all a practical and realistic guide: «We aren't confusing day-to-day life with impossible-to-achieve ideals, nor do we think we can create some sort of feel-good food utopia – the B in pretty much every BLT in the nation comes from a cruel system – but we are certain we should strive for it».
What this book certainly is not, is an attack to vegetarianism. Nor is it a way of trying to convince those who do not eat meat to change their minds.
Martins'
goal is instead that of demonstrating that eating healthy and high quality food is not, and most of all should not be an affectation, a luxury for few: «No one deserves to eat unhealthy meat. And all of our children deserve to eat healthy farm-raised food, in the same way they deserve love and affection and a safe environment».
Patrick Martins
, the man who wrote these words, says he had «the cosmically great fortune» of finding himself in the right place at the right moment. The moment was the spring of 1998, the place was a restaurant in New York called
Remi
. In the same room,
Slow Food
founder
Carlo Petrini
was also dining: that night the two men met and a productive friendship and collaboration was born. Two years later
Martins
began to work at
Slow Food Usa
from his flat in New York.
Seasonality is important even in meat consumption: and for Patrick Martins's Heritage Foods Usa October is the month of the goat
Slow Food
, the principles of "good, clean and right", as the spirit of its founder (to whom a chapter is also dedicated) are clearly some funding elements of this book, which often mentions important projects such as the
Ark of Taste
and the
Presidia
. By telling the story of
Slow Food Usa
, the author then explains how his business was born, namely
Heritage Foods Usa
, which began as the marketing section of
Slow Food
and then became a company that focuses on putting clients in contact with the best breeders in the United States, specialising in particular in the sales of ancient varieties of livestock, to preserve the biodiversity that is put at risk by the ferocious industrialization of this sector. It is by working with these breeders and farmers that
Patrick Martins
developed the ideas that are to be found in his book.

Martins
covers the topics in an intentionally messy way, treating each single chapter as a little essay on its own: does spending 140 dollars for a turkey make sense? Is it important that the animals which we eat had sex during their lives? Is there a seasonality for livestock? Is it possible to build a slaughterhouse in a humane and sustainable way?
The answers to these questions – only some of the many that the reader will face when reading "The carnivore's manifesto" – are all positive and show the way to understand what steps each one of us could make to become a responsible carnivore. Fifty steps, to treat ourselves better, as well as the animals we want to eat and the planet on which we live.
---
Rubriche - In libreria
Books and editorial news from the food planet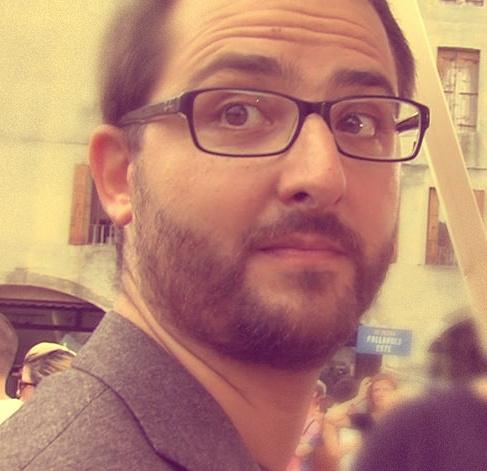 by
Niccolò Vecchia
Giornalista milanese nato nel 1976, a 8 anni gli hanno regalato un disco di Springsteen e non si è più ripreso. Musica e gastronomia sono le sue passioni. Autore e conduttore di Radio Popolare dal 1997
---
Latest articles published