Duytsche's magic
The great French pastry chef from Valrhona surprises Milan with four mini-masterpieces
19-03-2014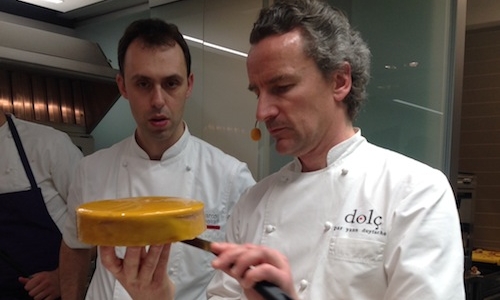 A close up of Yann Duytsche, lecturer at the Ecole du Grand Chocolat Valrhona, holding a lesson at Arte del Convivio in Milan. Trained also at Moulin de Mougins, founded by Roger Verge on the French Riviera, he opened a pastry shop of his own in Barcelona, called Dolç
People always speak of chefs. The sweet side of cuisine, however, increasingly claims its own space. With perfect balances, ingredients weighted with extreme accuracy, resting and cooking times that cannot be changed. It is time for the spotlights to turn to pastry-chefs, masters of technique and balance. And when speaking of pastry making, what's sweeter than chocolate?

On Monday, in the Arte del Convivio cooking school in Milan, pastry chef Yann Duytsche, a master at Ecole du Grand Chocolat Valrhona, held a lesson on high pastry making and presented some of his creations. Originally from Lille, in Northern France, he attended Le Touquet Paris Plage catering school and then gained experience in great restaurants, including Moulin de Mougins, three Michelin stars on the French Riviera, founded by Roger Verge one of the most appreciated founders (now retired) of nouvelle cuisine.


After 12 years with
Valrhona
,
Duytsche
accomplished his dream of opening a pastry-shop of his own in Barcelona, namely
Dolç
. "For me, pastry making is magic, a constant marvel: with four ingredients some incredible cakes are born" he says enthusiastically. During a few hours, his hands shaped as many creations that deserve to be illustrated. To begin with, there was the play of textures given by "Immacolato" [Immaculate], a total white small glass made with a
Opalys
(33% white) chocolate mousse, covered with a pineapple compote, and
Namelaka Opalys
lime (a velvety cream made with milk, lime zest, cream and Opalys chocolate).
For those who love pastries, there's "Karrè Mango": the croissant dough is cut into rectangles filled with a mango gelée and Valhrona 33% dark hazelnut chocolate, a combination of cocoa and hazelnuts. It is perfect when hot, a trick that allows the chocolate to be slightly soft and creamy inside. Three extremely craveable textures give life, instead, to "Kalingo Isola delle spezie" [Kalingo Island] of Spices. There's a very soft base (
financier
) made with gianduia and hazelnut, covered with a chocolate mousse (Valrhona's Kalingo 65% chocolate) and a suprême made with cream and chocolate. The crispy side is given by the hazelnut brittle and by white chocolate pearls. In order to make it shiny, the cake is finished with a mango icing.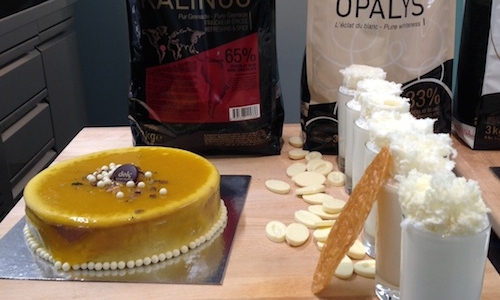 To finish there's the "Cala Sa Tuna", a soft cake made with cocoa and filled with a hazelnut frangipane cream with
Coeur de Guanaja
(cream, almond, vanilla Coeur de Guanaja 80%) and apricot compote for a touch of acidity. This is high pastry making and more. "My favourite cake is panettone – says
Yann
with shining eyes. It is an exceptional product, one that has no equal elsewhere in the world. For me it is unique because it shows that simple things, when finely made, can be extraordinary".
---
Rubriche - Dolcezze
Previews, personalities and establishments in the sweet side of the food planet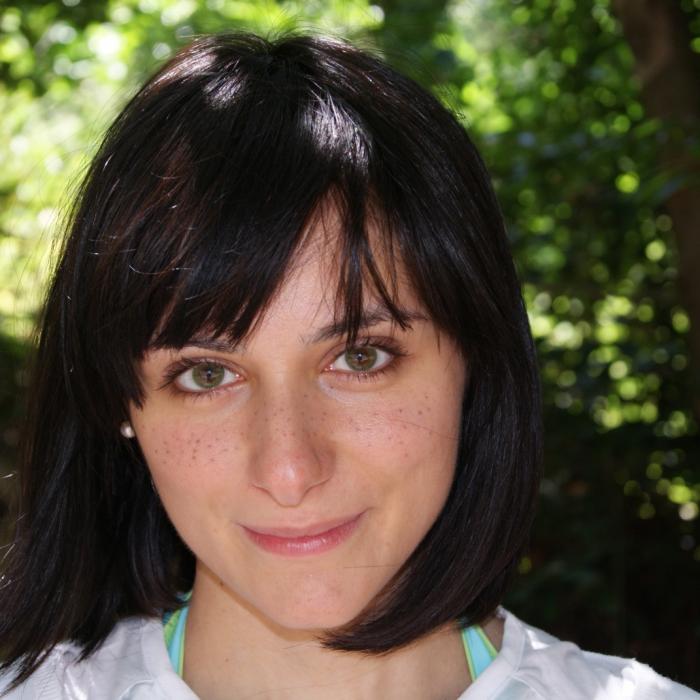 ---
Latest articles published