24-04-2014
A craveable square, 7 days a week
Firenze has once again its Mercato Centrale. Renovations were completed in record time, less than 5 months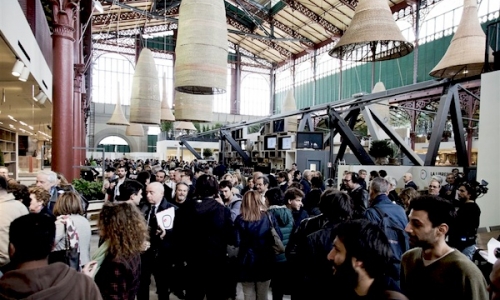 Ieri a Firenze, vernice notturna per il Mercato Centrale a San Lorenzo e il suo nuovo primo piano, tutto botteghe, bontà e passione a 360° perché non manca, visto dove si trova, uno spazio dedicato alla Fiorentina e ai campioni del calcio viola. Questa foto è stata però scattata prima, il giorno 16 aprile quando la piazza è stata aperta, in via speciale, alla stampa perché potesse farsi un'idea dal vivo di un progetto bello e goloso, che da oggi è aperto al pubblico sette giorni su sette, dalle 10 del mattino a mezzanotte. I lavori, iniziati il 5 dicembre scorso, sono durati meno di cinque mesi, un record per l'Italia, e sono stati curati dallo studio Archea sotto la guida dell'architetto Marco Casamonti
Any comparison that comes to mind could only do honour to the person who, in the early Seventies of the 19th century designed the Mercato Centrale in San Lorenzo, in Florence, together with that of Sant'Ambrogio. Some see something of London in it, in light of Crystal Palace or Covent Garden, or of Paris, with the Grand and Petit Palais. Even architect Giuseppe Mengoni, the one to design Galleria Vittorio Emanuele in Milan, was inspired by another Parisian site, the Halles.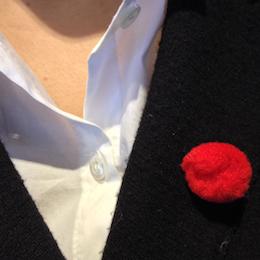 No matter what the roots of this building made in iron, glass and cast iron may be, the structure being so tall that even when standing on the first floor, one feels truly tiny because the ceiling is some 20 metres above – the total height is 30 m. -, lots has been said in the last few weeks because it was reopened to the public in grand style. It once only included the ground floor, where all sorts of groceries were sold, then in the heart of the 20th century a new floor was added, which was fully used for a long time but then gradually lost all its shops, due to the competition of supermarkets, first, and shopping centres, later. When he was Florence's mayor,
Matteo Renzi
closed the top floor, just like this winter, one of the first decision before moving onto guiding our country, he removed the horrendous stands selling clothing, leather goods and other products around Basilica di San Lorenzo, making it free to be enjoyed in all its beauty by every citizen and tourist.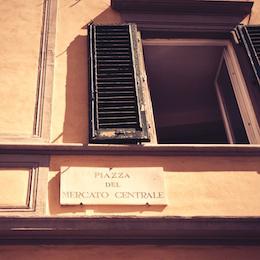 As for
Mercato Centrale
, it reopened last night, at six, a long first night and as of today, it will be open every day, from 10 am to midnight, seven days a week. This with regards to the top floor, as the activities on the ground floor start at 7 and close at 2 pm (except for the Sunday rest). These two floors, however, follow two different concepts. Below, one can do a generic grocery shopping, while on top, one can find rich people, as a pissed off guy I came across during renovations told me. Rich or poor, regardless of all possible rhetoric, the most authentic difference is another: below, you can buy your groceries (though you can also have something to eat), while above you (mostly) eat, though it is also possible to buy some goods. And everyone supports Fiorentina FC, seeing it has its own dedicated space.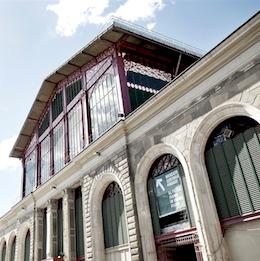 This is all thanks to two different enterprises, one which belongs to
Umberto Montano
, who also owns restaurant
Alle Murate
in Via del Proconsolo 16r, tel. +39.055.240618, and the other to the
Cardini
family, from Prato who, after leaving the textile industry, some twenty years ago, are now at the helm of
Elite Club Vacanze
, a leader in Italy's camping and hostel sector.
Umberto Montano
and
Carlo Cardini
invested 5 million euros in a 1,130 sq. m. square on which are overlooking mostly shops, twelve of them, as well as a restaurant, a pizzeria, a wine bar and a beer shop, a cooking school and a bank, seating 500 people (and employing a total of 170).
And since we're in Italy, a country that has many reasons to be proud and even more to be ashamed, just think of bureaucracy and the politics that have made it even stronger, one thing stands out: renovations began on December 5th, and the opening day was on April 23rd. Less than five months. It's incredible: we're not talking of 1999 or 2006, but 2013! Archea is the firm that designed and renovated it, under the guidance of architect Marco Casamonti. The story of the past, flowing under the bridges, and excellent deliciacies.
Paolo Marchi

| published on 24-04-2014 in PRIMO PIANO