Street Food

via Corridoni, 11
Milano
+39.02.54102545
On December 2010, as he turned 30 years old, Matteo Torretta turned back and thought: «I could just work as a cook». A salvation if you grew up in Rho town, in Milan suburb. A natural step if you are watching, as a little guy, your grandmother and mother from Apulia non-stop baking orecchiette pasta, bread, panzerotti and mountains of other fantastic stuff. «I was chosen by my job». At that point he had to be skilled enough to enter the more conducive slinding doors .
Let's follow his steps: he graduated at Milan's Carlo Porta Hotel management school in 2000. Then he immediately went on stage at Gualtiero Marchesi's Albereta : it was just after the army «but I could not tell the difference between the two experiences». After wriggling out tons of shrimps, he decided to go partying in Paris, but the cook's inner voice used to wet his pillow at night. Perbellini called him to his restaurant near Verona and here, for the first time, Torretta explored the fascinating horizons of pastry art: «I was shocked as I saw a 70 years old dough». In a year and a half working at Milan's Cracco-Peck he learned how to cook with «elegance mixed with rigor», after which he snapped the Italian cooking-as-you-must cuisine at Villa Crespi with chef Tonino Cannavacciuolo: «great pastas, great risottos, great tastes». The most important leap off came in 2005 at Martin Berasategui in Lasarte.
As he passed the entrance the door, the 3 Michelin stars Basque genius came straight up to the young Italian: «If you want to be a chef you must first learn to be a person». And they started drinking together cuba libre. But the day later he realized that it had nothing to do with laziness and fun: work, work and work. Trapped into an impersonal mechanism («you could replace me with my mother in the kitchen and the result did not change), Torretta started his climb from stageur to chef de partie in less than 3 months. Which then became 4 years. He returned home. It was time to awaken a sleeping giant, Milan's Savini , that called him after a few months in the wheelhouse: as Torretta became chef, less than 28 years old, he used to alternate traditional cuisine to a more whimsical style «which is still traditional, but a bit lighter». Ended the Savini experience, today he thinks of Food Art on the Navigli neighborhood. Waiting for another, wider door to be open.
Has participated in
Un risotto per Milano
---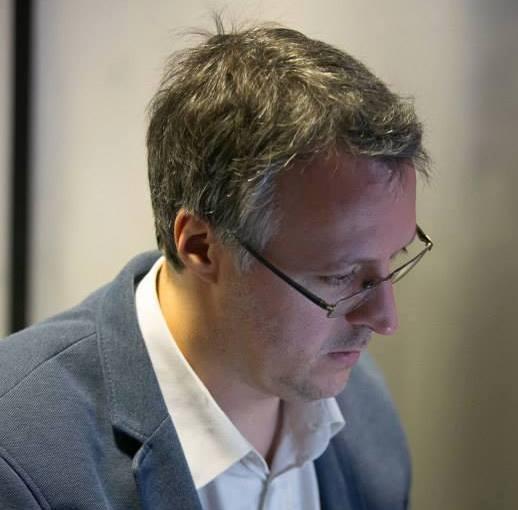 by
Gabriele Zanatta
born in Milan, 1973, freelance journalist, he's been working as a co-author and coordinator of both Identità Web and Identità Golose World restaurant guidebook for the past 7 years
twitter @gabrielezanatt
---
Please fill in the fields below to search our Protagonists' database.