Christian e Manuel Costardi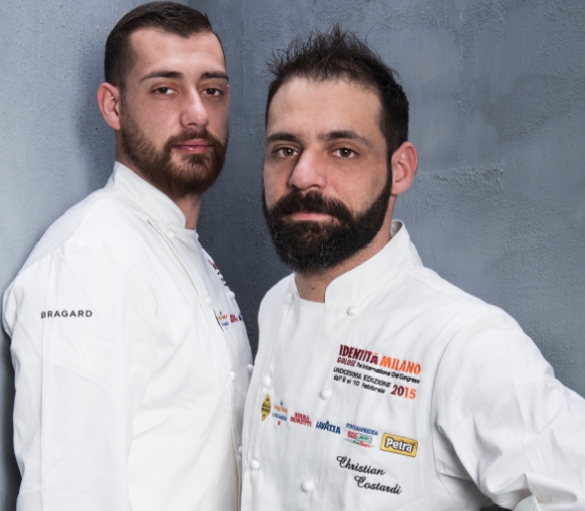 Credits Brambilla-Serrani
Cinzia - Da Christian e Manuel

corso Magenta, 71
Vercelli
T. +39.0161.253585
direzione@hotel-cinzia.com
This is a story of passion, a sacred fire that shines straight from grains of rice, from those rice fields dag in the Grange area, near Vercelli, by the foot of prosperous mondine but mostly by the curses of rice pickers as they drove away mosquitoes, leeches and water snakes. The stubborness of Christian and Manuel Costardi- the 'salty' chef was born in 1978, the pastry chef 1987 – is not that different: today they both wave a truly made in Italy flag that is even more gluttonous but not as globally famous as pasta. They do this by inserting 25 risottos at a time on their menu, giving every customer the luxury not to read the elsewhere ubiquitous and frustrating sign "minimum for 2 persons".
Soon italian gastronomy critics noticed the restaurant and started following their way to Vercelli, to the Hotel Cinzia's Risotteria, an old restaurant that changed its name into b>Christian e Manuel (one Michelin Star), in order to explain that carnaroli rice is fantastic indeed but not sufficiently tasty if not tempered by the control and the fantastic touch of the two piedmontese chefs. The eldest son learned cooking at the age 3, when he used to soil himself playing with the toy Dolceforno("sweet oven") and then managing for a couple of years wrists and ankles of a 21-persons crew at Venice's Westin Europa & Regina restaurant. Back at home, it was time to revolutionize the cooking philosophy of the hotel's restaurant run by his family for 4 generations.
Today Christian writes and cooks with a self-confidence spirit that disappears when his customer, sovereign in the decision of adding or withdraw recipes from the menu, says what he's tasting is not that good. Manuel, the 'little' pastry chef, had instead a stage by Four Season's Sergio Mei: as a kid he wanted to be a dentist but then he found himself filling customers' mouth not with drills or tampons but with exciting and masticable solutions. With a dream in his heart: to make a rice bigné without using chemical elements that usually cancel its flavors. A mission that keeps him under neon signs all night sweating. And maybe also cursing. Just like the rice pickers of the past.
Has participated in
Identità Milano, Un risotto per Milano, Sognatori del gusto
---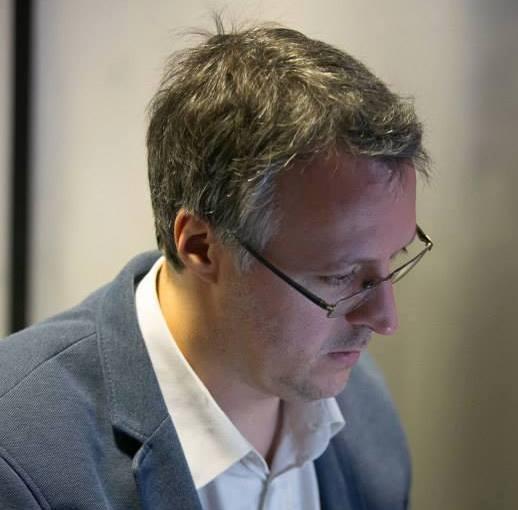 ---
Please fill in the fields below to search our Protagonists' database.
Click for recipe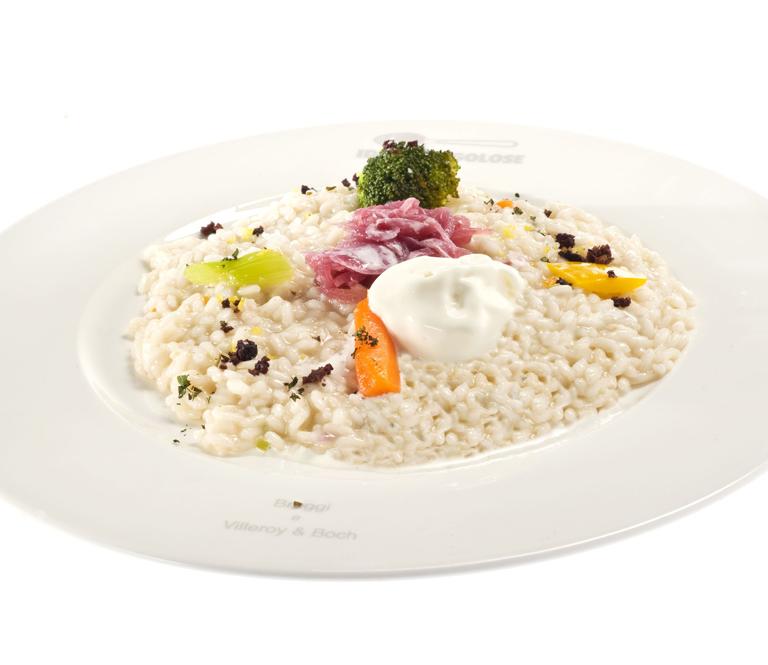 "OrtoRiso", Bettelmatt cheese ice-cream
A recipe presented at
Identità Milano 2009
Click for recipe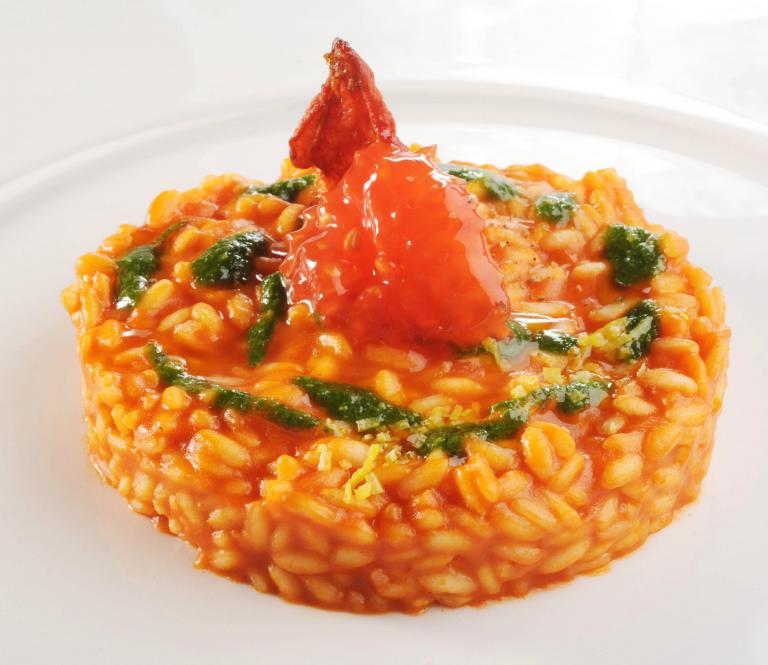 Carnaroli tomato and basil
A recipe presented at
Identità Milano 2011
Click for recipe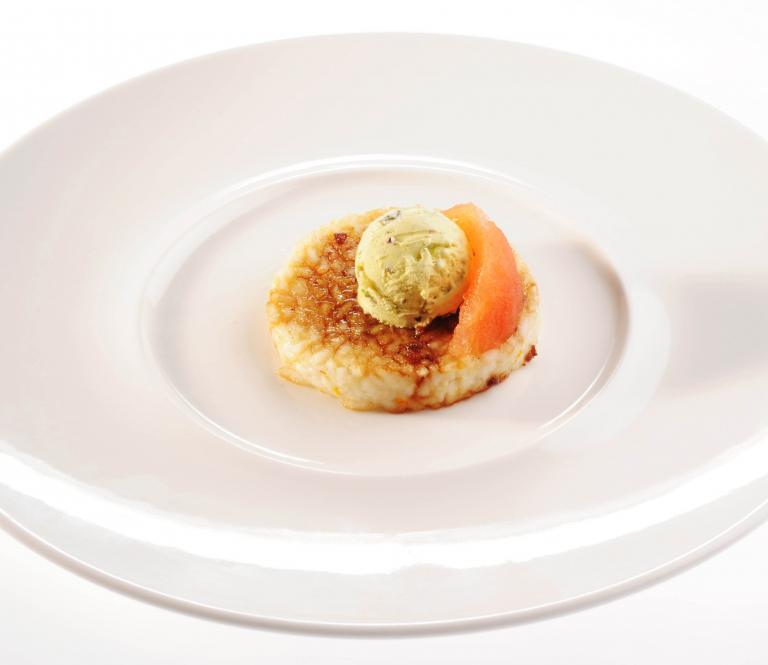 Sweet rice sauté
A recipe presented at
Identità Milano 2011