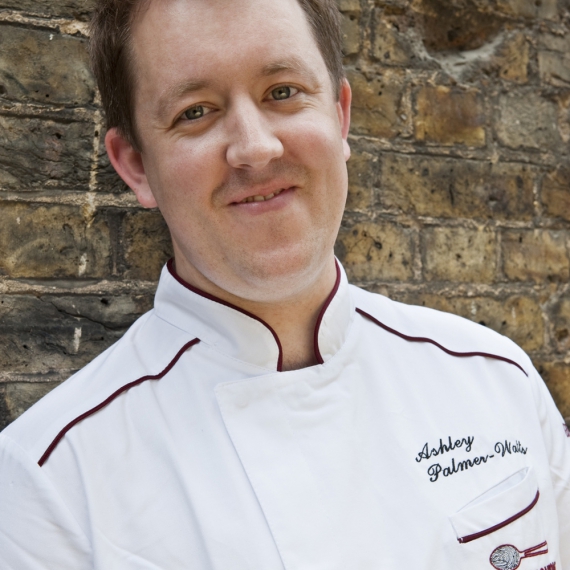 Dinner by Heston Blumenthal

Mandarin Oriental Hyde Park
66, Knightsbridge
Londra
Gran Bretagna
+44.(0)20.72013833
Originario del Dorset, Ashley Palmer Watts esprime già da bimbo una curiosità non comune nei confronti della sua campagna e dei prodotti di stagione. A 14 anni è già a lavorare in un ristorante e ancora non sa che lì è scritto il destino dei 20 anni successivi (e oltre). Finito di studiare, impara i fondamentali al Petite Canard di Maiden Newton finché, nel 1999, il ragazzo non si unisce allo squadrone di Heston Blumenthal al Fat Duck di Bray, all'epoca aperto appena da 4 anni e con "solo" una Stella a tracciarne un cammino presto tri-stellato.

Nel 2003 è già head chef e nel 2008 lo diventa dell'intero Fat Duck Group. Un balzo ancora più grande lo stacca a primavera 2011, quando prende il comando del Dinner by Heston Blumenthal, nuova scintillante insegna nel cuore di Londra, parte dell'iper-lussuoso hotel Mandarin Oriental di Knightsbridge. Occhio artistico, un formidabile entusiasmo per la ricerca e la creatività e uno spirito ludico di matrice hestoniana lo portano ad assemblare con grande mano e acume tanto le ricette della grande tradizione vittoriana quanto soluzioni figlie di una tecnica orientata al futuro prossimo. E nel 2011 arriva già la Stella. Prima di una serie più ampia?
Has participated in
Identità London
---

---
Please fill in the fields below to search our Protagonists' database.