crediti: Brambilla - Serrani
Ratanà

via De Castillia, 28
Milano
T. +39.02.87128855
info@ratana.it
Cesare Battisti's roots are hidden deep into Trentino region, the same land where legendary Cesare Battisti came from, a man shot on July 1916 by the Austrians for treason. That Battisti and the grandfather of today's Cesare were first cousins, and both had nothing to do with a third homonym, a today's coward terrorist refugee in Brazil. A few days after Identità Golose 2011, our cook celebrated his 40th birthday, the vast majority of whom spent in a kitchen, both on the ground – catering firms and restaurants – and on the sea, on cruise ships. He would have definitely landed on 1996.
Fifteen years ago he came into Antica Locanda Solferino 's kitchen where he got to know, quick between tables, Danilo Ingannamorte, a professional partnership still running. Battisti's strings vibrate for Lombard/Milanese cooking tradition, the same strings he began to tune at Solferino without ever stopping. He never feels like he's made it, he never feels he's the master of rice dishes or risottos. He says he's just a cook. Today we find him near Garibaldi's district, right in between Lombardy Region's new skyscraper and the railway station. More forthcoming higher buildings are changing the design of this area. Ratanà is here, on the ground floor of Catella Foundation : its name takes us back to the figure of Giuseppe Gervasini, a well charitable priest who had been living near between 19th and 20th century, better known as Ratanà's priest, being Retenate, an area beyond Idroscalo neighborhood.
Today, devotees get favorable discounts if they come the restaurant by bike. Cesare and Danilo have been working here since October 2009. Their idea was a faith: they wanted to cook good dishes by developing an inn with a contemporary style. No burlesque, only essentiality and sincerity in every step. Cesare's hands are very talented when handling a risotto. Then there are several all-in-one dishes like Risotto and bruscitt, that is meat cooked in wine, a typical Busto Arsizio town recipe, here however combined with polenta. And if you happened to pass by in the afternoon for a drink, you would enjoy it among so-called rubitt, small and tasty things in Milanese dialec
Has participated in
Identità Milano, Un risotto per Milano
---
by
Paolo Marchi
born in Milan in March 1955, at Il Giornale for 31 years dividing himself between sports and food, since 2004 he's the creator and curator of Identità Golose. twitter @oloapmarchi
---
Please fill in the fields below to search our Protagonists' database.
Click for recipe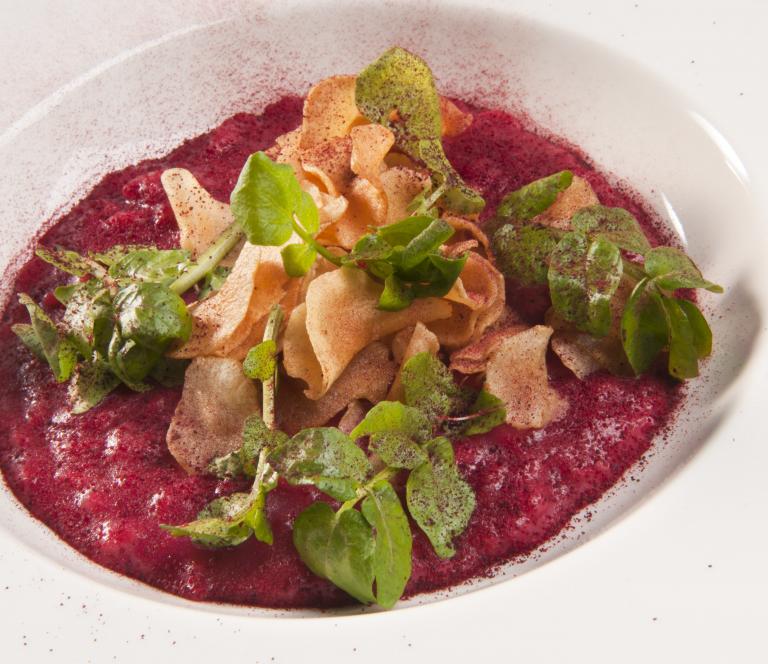 Risotto with red turnips, crunchy jerusalem artichoke and watercress
A recipe presented at
Identità Milano 2011
Click for recipe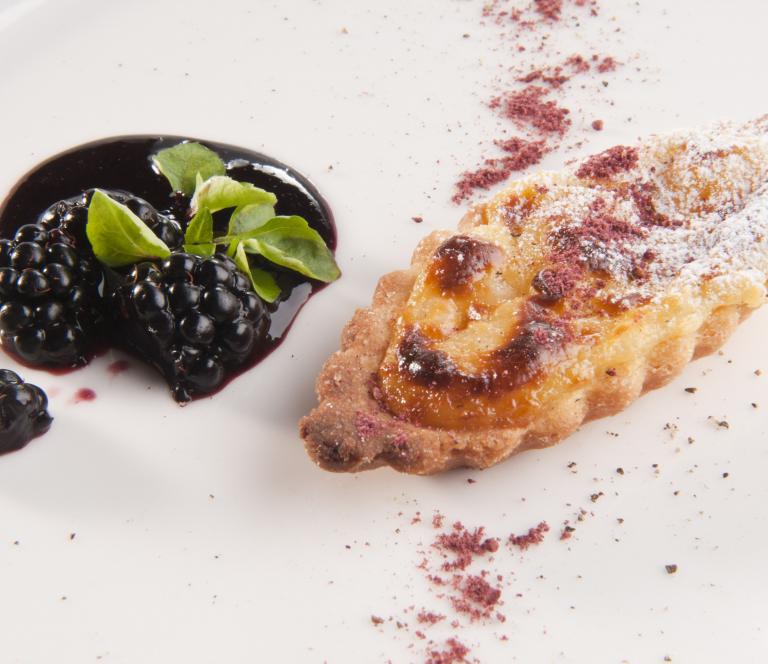 Peppered sweet rice tartlet with blackberries
A recipe presented at
Identità Milano 2011