The Nordic Food Lab and I /2
Differences between palates, entomophagy, Sardinian roots. Roberto Flore's story
27-08-2014
The Nordic Food Lab in Copenhagen. Despite being close to Noma, and sharing its staff, these two activities are not linked from a management point of view: the Lab was created for all the Northern community, not just for one restaurant
How does this ferment mirror in the kitchen?
A restaurant approach is springing in which, through the research and study of products, cooks have the chance to created dishes that go beyond the concept of what's good, broadly speaking. Indeed, in the kitchen of the future, taste becomes part of a series of elements that are now essential in a good dish. For us this is a priceless atmosphere: the work setting is stimulating and creative. Even the design of the kitchen is highly innovative, practical and welcoming. A truly unique experience.

What did you learn during the internship in February?
I learnt that, when compared to a Mediterranean palate, the threshold of perception of the sweet flavour in the local population is much different from ours. This is based on cultural reasons. And environmental too: where we live, the sun concentrates more sugars in the fruit, something that would force to work always with the refractometer at hand! Another surprising discovery was linked to the infinite forms and potentials of the acid flavour. It is often very marked in the dishes. In time you get used to it, you appreciate it and it becomes truly addictive.


The process of food fermentation is the subject of a detailed study at the Nordic Food Lab
What aspect of research intrigues you the most?
This new job is thrilling in all respects, but I really enjoy decoding the history of different people and their use of different techniques instead of others. The combination of scientific approach and gesture that belongs to tradition and experience. A crossing through which it is possible to rationally explain what happens during the process of food manipulation, what are the – geographic, climate or historic – conditions that have led man to develop certain techniques. What steps they had do make to operate in an increasingly aware way with a particular product. Information that later allows you to work in a very analytical way when you test a new product.
The roots of flavour.
One of the main objectives of the
Lab
is working and investigating taste, dissecting and breaking up edible food to understand its hidden mechanisms, the physical-chemical-cultural barriers of taste perception. It is in this context that the research on insects is included, a programme that is personally curated by my dear friend, colleague and researcher
Josh Evans
, a farsighted person with a great talent.
What can you tell us about it? This topic is often the subject of lots of irony.
The study of entomophagy is one of the
Lab
's great projects. It's about exploring the strong potential that insects can offer us from a gastronomic point of view, through the infinite range of flavours, textures and scents they express. Putting irony aside, even though our research is focused on flavour, understanding this world allows us to generate increasing information too, safeguarding biodiversity and the valorisation of those cultures (including my own) that maintain a lively relationship with entomophagy even in our days.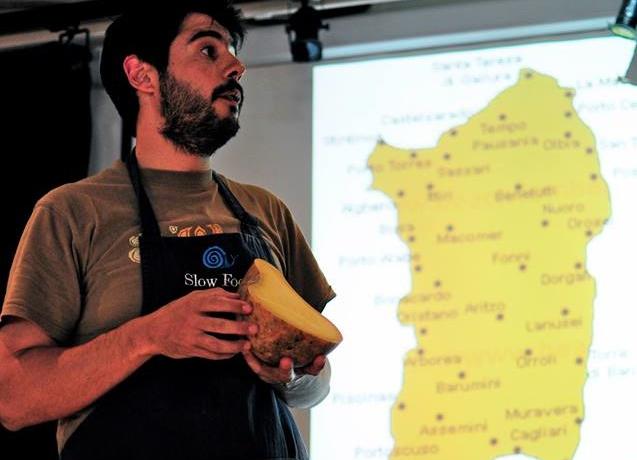 SARDINIAN INSIDE. Roberto Flore
How much of Sardinia will you bring to Copenhagen? Are there any other popular traditions from the island that deserved being taken into consideration?
Sardinian culture is a part of me, undoubtedly. There are many archaic traditions that are still preserved. This is a true heritage and treasure that, as such, it is right to share. But the opposite could apply as well: contaminating the Sardinian essence with ideas and techniques from the North. An idea that I don't mind at all.
Will you be back, someday?
I see my future on my island, but not only there. Still, it is as f I have never left: there are lots of relationships full of respect and great friendship that still tie me to Sardinian producers. Contacts that are always alive, and shorten the distance. Something beautiful.
2. the end
---
Rubriche - Zanattamente buono
Gabriele Zanatta's opinion: on establishments, chefs and trends in Italy and the world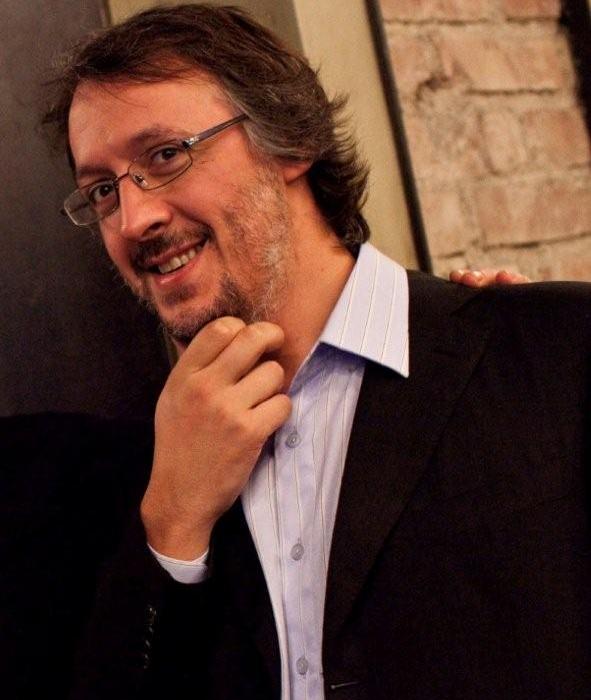 by
Gabriele Zanatta
born in Milan, 1973, freelance journalist, he's been working as a co-author and coordinator of both Identità Web and Identità Golose World restaurant guidebook for the past 7 years
twitter @gabrielezanatt
---
Latest articles published