Eoghain O'Neill's other side of Alghero
A part Irish, part Caribbean chef brings international flavours to the coast of Sardinia
23-08-2016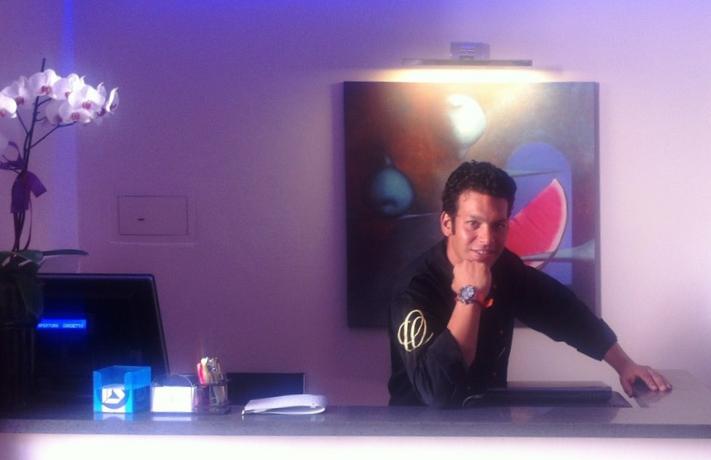 Eoghain O'Neill, 38: his roots lead in part to Trindad, in part to Ireland. As a chef, however, he trained in France and England. After a long experience running the restaurant offer in a luxurious resort on the Grenadine Islands, he chose a different island for his restaurant, and opened O in the centre of Alghero
Alghero is surely one of the places in Sardinia where it's easiest to eat well, on top of being one of the island's most beautiful and fascinating towns. As often the case, however, there are few exceptions, few differences: it's hard for the high quality gastronomic offer to go beyond tradition. It was therefore with a little surprise and much curiosity that we visited restaurant O, opened in the centre of Alghero in 2013 by chef Eoghain O'Neill.

The very Irish name reveals how, 38 years ago, this chef was born in his father's small hometown, Ballinasloe. Yet he spent most of his childhood in the Caribbean Islands, in Trinidad to be precise. This is where his mother comes from. Eoghain took after her his looks, indeed hardly Irish. But most of all, he took after his mother his passion for cooking, which led him, at 17, to follow the dream of becoming a chef.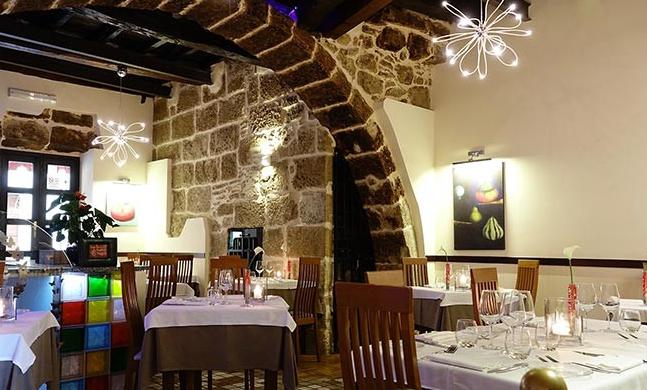 The dining room
From this moment onward, we can press fast forward on the movie of
O'Neill
's life, from his first starred experience in Normandy, at
Le Manoir De Barville
, passing through the kitchen of the
Roux brothers
in London; we can stop for a few seconds on kitchen superstar
Gordon Ramsay
, with whom
O'Neill
acquired some experience, and whom he considers his most important master. The first restaurant the chef guided was
Le Pachyderme
, in Paris, but his cooking then took him back to the Caribbean Islands where for a few years he ran the restaurant offer at the luxurious
Raffles Resort
in Canouan (it recently changed management), in the beautiful Grenadine Islands.
Here he met an Italian girl who ran the resort's scuba diving activities. It was his love for our fellow countrywoman that led him, a few years later, to open a restaurant in Alghero. With great frankness
Eoghain
admits: «I was thinking of returning to Europe, but I had the Cote d'Azur in mind: Cannes, or Monte Carlo. My partner instead preferred Italy, Sardinia. And took me on a long cruise, circumnavigating almost all the island. When we arrived in Alghero she had convinced me».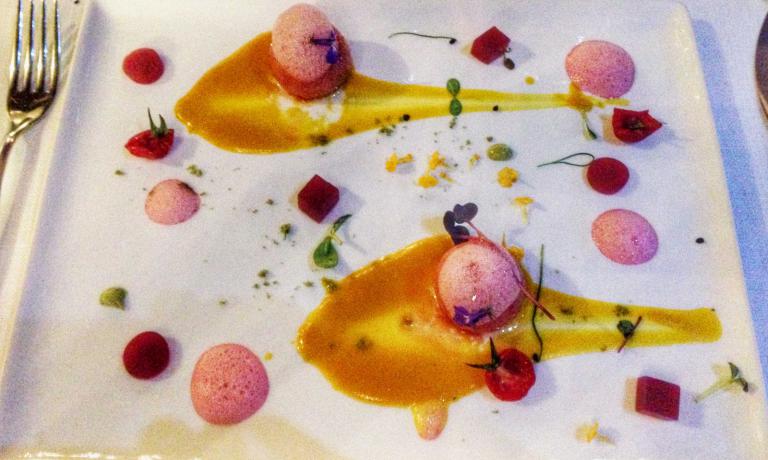 Gnocchetti with gorgonzola, beetroot, carrot sauce, garlic sprouts and sage sauce
As we said,
O'Neill
's cooking is very different from the one you can normally find in Italy, and especially in Sardinia. The mostly French school training is still clearly present in all his dishes. This is why it's a great pleasure to watch him deal with local ingredients, which he immediately fell in love with. «I never thought I had to adapt to the local style – says the chef – it wouldn't make sense trying to be someone I'm not». Yet in a scene like Sardinia, even though in the fanciful Alghero, it's still a brave approach.
Sardinian cuisine in fact enters his menu, with a series of traditional dishes he reinterpreted (including the
porcetto
!): «These, however, are things I only prepare when booked in advance. I find it's very important to choose really excellent raw materials, so I need to source them specially for the occasion». In our case, instead, we opted for his five-course "surprise menu", in which the technique of the half Caribbean half Irish chef can fully express itself.
The
Goose foie gras trio
is very good, presented in the shape of mi-cuit, seared on the grill and as "cappuccino". The starter offered to those who wish to avoid fat liver is equally remarkable, a
Silver salmon cooked on the torch
, in which the marinated and seared salmon is served with sesame brittle, flying fish roe and a sauce of yogurt and lime.
O'Neill
's take on
Gnocchetti with gorgonzola, beetroot, carrot sauce, garlic sprouts and sage sauce
is very irreverent, but delicious. A very Italian dish in terms of ingredients, yet international in its making.
Mosaic of Sardinian sea flavors
The dinner continues with a very convincing mix of seafood flavours: red prawn, sea bass, calamari and scallops are united in the same dish, each paired with different scents and colours. The dessert is also a mosaic, a perfect balance of chocolate and fruit. The service is careful and very professional: our waiter is only sorry he has to run a little less this year, since the Town hall of Alghero didn't grant them the authorisation, which they got the previous summers, to place some tables even in the beautiful square in front of Palazzo Carcassone – a 14th century residence – in which
O is located
. It's a pity, both because it's harder to find a place at
O'Neill
's, and because of the beautiful sunset behind the port you could enjoy from those tables. Let's hope they change their mind next year.
O
Via Sant'Erasmo, 14
Alghero (Sassari)
+39.079.9577877
Average prices: starters 16, first courses 18, main courses 24, desserts 9 euros
Tasting menu 65 euros
Open every day, only in the evening
---
Rubriche - Dall'Italia
Reviews, recommendations and trends from Italy, signed by all the authors of Identità Golose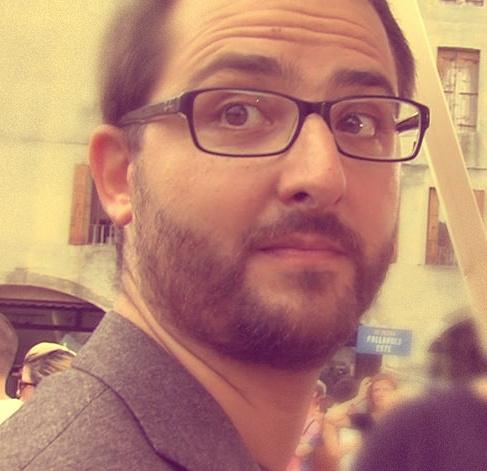 by
Niccolò Vecchia
Journalist, based in Milan, born in 1976. When he was 8 years old, he received a Springsteen record as a gift, and nothing was the same since. Music and food are his passions. Author and broadcaster at Radio Popolare since 1997, since 2014 he became part of the staff of Identità Golose - twitter @niccolovecchia
---
Latest articles published