Please fill in the fields below to search our Recipes' database.
Totale ricette: 482
The Bros phenomenon
Anatomy of the Pellegrino brothers' restaurant. A breath of fresh ideas and delicacies in the heart of Lecce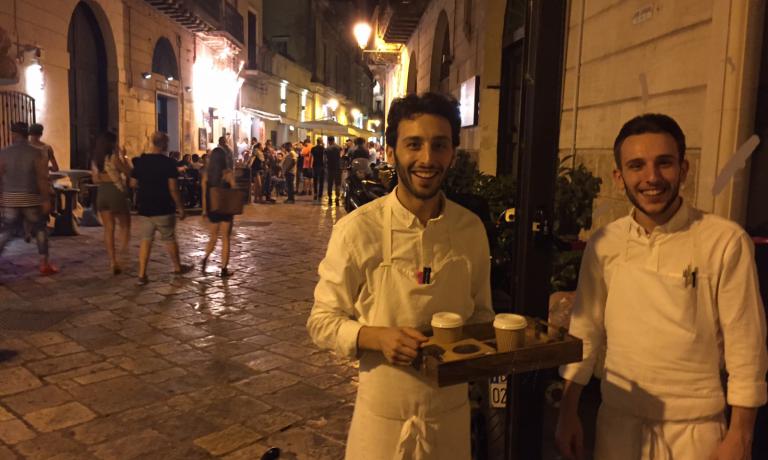 Floriano and Giovanni Pellegrino, brothers and chefs at Bros, the restaurant opened in the heart of Lecce on 26th December 2015 and is already acclaimed by critics and public. In the photo, the two guys (a total of 46 years of age) offer an almond non-alcoholic drink served in a typical Starbucks cup at the end of the dinner. A fun way to hint at Salento's popular habit of drinking and walking (photo by Zanatta)

Read
| 25-08-2016 | 16:00 |
Gabriele Zanatta
|
Zanattamente buono
Eoghain O'Neill's other side of Alghero
A part Irish, part Caribbean chef brings international flavours to the coast of Sardinia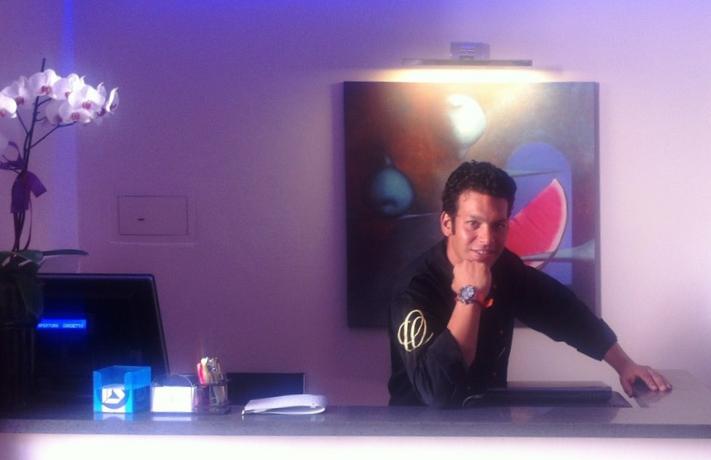 Eoghain O'Neill, 38: his roots lead in part to Trindad, in part to Ireland. As a chef, however, he trained in France and England. After a long experience running the restaurant offer in a luxurious resort on the Grenadine Islands, he chose a different island for his restaurant, and opened O in the centre of Alghero
Read
| 23-08-2016 | 06:00 |
Niccolò Vecchia
|
Dall'Italia
What you need to know about fish from Versilia
Amelio Fantoni speaks against trends: «Here's what to order to really enjoy what this sea offers»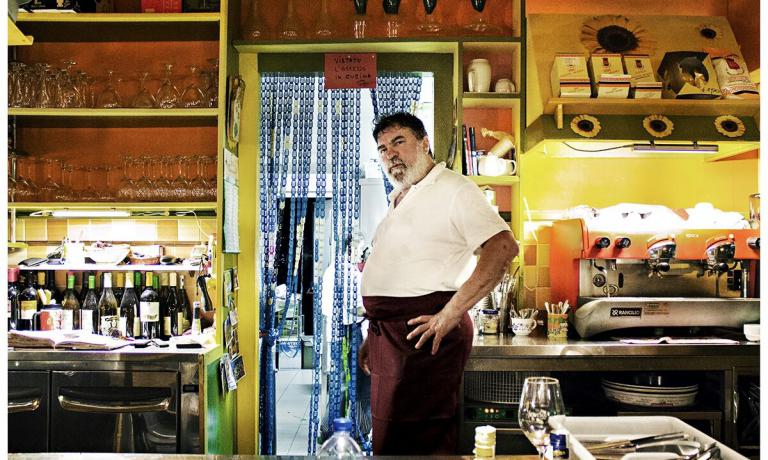 Amelio Fantoni speaks to Identità Golose about the true fish from Versilia: no sea bass, turbot, monkfish, snapper, amberjack, tub gurnard... Very little seafood. But many different delicious species, even though they are less known. He calls it «the forgotten fish». And it's the only one he uses at Buonumore (photo La Fonderia)
Read
| 17-08-2016 | 06:00 |
Carlo Passera
|
Carlo Mangio
Greece's culinary awards
Magazine Gastronomos rewards excellence. And our one-day-food tour of Athens...
Cheese producer Nikos Gasparakis, from the village of Koummoi, not far from Rethymno, in Crete, is one of the winners of the Quality Awards 2016, a sort of Greek "Academy Award of good food" organised by magazine Gastronomos, the monthly insert included in Kathimerini, one of the country's main newspapers. We present each one of the winners and their excellent products in the photo gallery. We took the opportunity to have a new food tour of Athens
Read
| 16-08-2016 | 16:00 |
Carlo Passera
|
Carlo Mangio
In San Vincenzo, the Pirate's seafood mastery
Nautica, Mistral... yet it's at Mariva that chef Marcello Rossi, a great fish expert, excels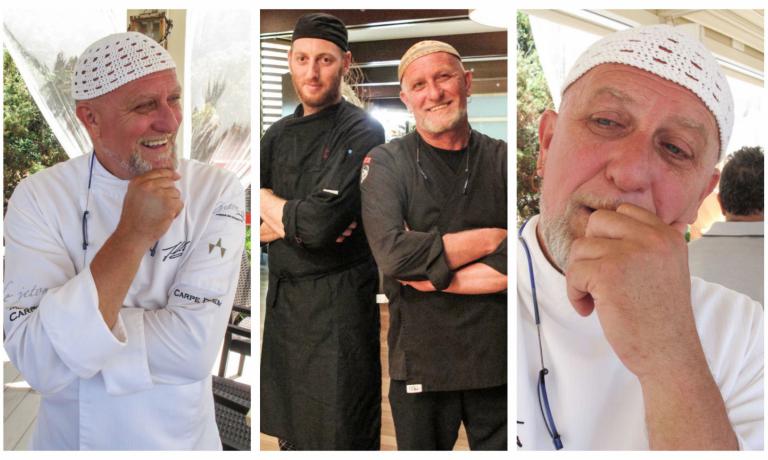 Marcello Rossi, the "Pirate", is a chef with a long career, a real seafood expert. He directs three kitchens in San Vincenzo (Livorno), at Nautica Beach, Mistral and most of all at Mariva. In the latter case, with sous chef Alessandro Paonessa (in the photo with him in the middle). A story worth telling
Read
| 10-08-2016 | 06:00 |
Carlo Passera
|
Carlo Mangio