Please fill in the fields below to search our Recipes' database.
Totale ricette: 482
The Ten (Food) Commandments
In his latest book, restaurant critic Jay Rayner acts as Moses and gives us the "dining tablets"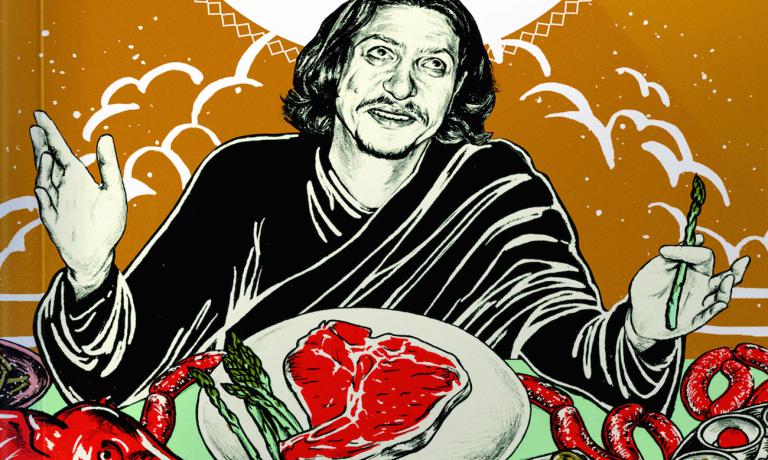 A detail of the cover of "The Ten (Food) Commandments" by Jay Rayner, restaurant critic and food-writer from London, a sarcastic journey through the obsessions of food modernity. The book (160 pages) was originally published by Penguin. The Italian edition was published by EDT. You can buy it online at a discount (11.48 euros instead of 13.50)

Read
| 02-12-2016 | 06:00 |
Gabriele Zanatta
|
In libreria
Niimori: my Japanese pizza
The chef from Sushi B tested himself with a topping for Denis Lovatel's dough. Here's his story
How can you combine pizza making with Japanese culinary tradition? Chef Nobuya Niimori, of Sushi B in Milan, recently tried to do this, creating the Tori No Teriyaki pizza (see photo). He wrote about his experience for Identità Golose. The piece will also be part of Identità di Pizza, the newsletter Identità dedicates to this sector. In order to receive it regularly (for free) just sign up here
Read
| 01-12-2016 | 12:00 |
Nobuya Niimori
|
Mondo pizza
Tomer Niv, the Israeli Heston Blumenthal, had his restaurant destroyed
A terrorist attack might be the cause of the fire at Rama's. We met the chef a few days ago
A fire – possibly malicious, Israel's premier referred to it as a terrorist attack but this has yet not been officially confirmed – has completely destroyed Rama's Kitchen, a fine dining restaurant on the hills of Judea, less than 20 km from Jerusalem, where chef Tomer Niv tries to recreate the area's historic stratification of culinary influences with recipes dating back to 1,400 years ago. It is no coincidence that he's a pupil of Heston Blumenthal. We met Niv only a few days ago: here's what he told us then, plus the report on the sad events that followed (photo by Jessica Steinberg/Times of Israel)
Read
| 01-12-2016 | 06:00 |
Carlo Passera
|
Dal Mondo
Genovese the ambassador
The chef at Il Pagliaccio is the stockfish standard bearer. Plus photos from a great meal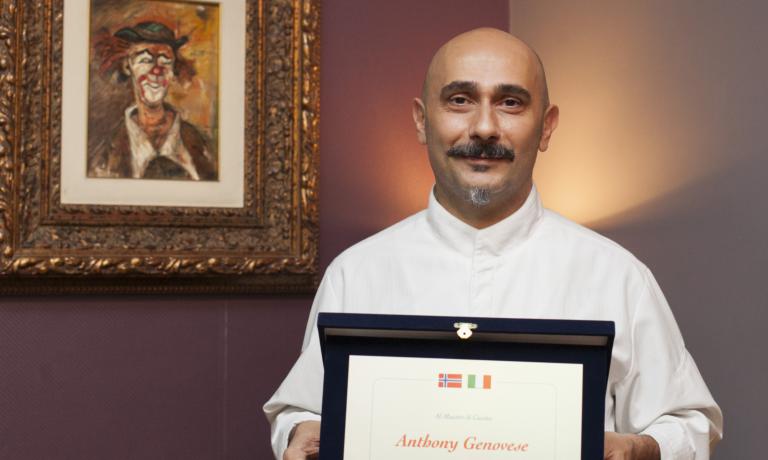 Anthony Genovese chef at Il Pagliaccio is the new ambassador of Norwegian stockfish, after Felice Lo Basso. We report on the prize giving ceremony, the following dinner and a beautiful lunch a few days earlier
Read
| 29-11-2016 | 17:00 |
Tania Mauri e Carlo Passera
|
Dall'Italia
A history of Italy's three stars
A Michelin journey across time, from Winkler to Casagrande. Not forgetting Feolde and Beck
Heinz Winkler, South-Tyrolean chef born in Brixen (Italy), always at work in Bavaria. Michelin Germany awarded him with three stars in the autumn of 1981. He was then chef at Tantris in Munich, the first Italian to ever get such a high acknowledgement from the Red Guide, four years before Gualtiero Marchesi in Milan.
Read
| 28-11-2016 |
Paolo Marchi
|
Affari di Gola di Paolo Marchi