Please fill in the fields below to search our Recipes' database.
Totale ricette: 482
Niko's cooking in the hospital
Romito presented the project revolutionising canteen meals. The goal: quality and savings
Niko Romito had already told us about his idea of hospital catering in this exclusive interview, last 2nd September. Yesterday, he presented the project in Rome. Identità Golose was there
Read
| 19-10-2016 |
Carlo Passera
|
Dall'Italia
Noma and back
Jessica, a young chef de partie from the Marche working in Copenhagen for almost 3 years now, tells her story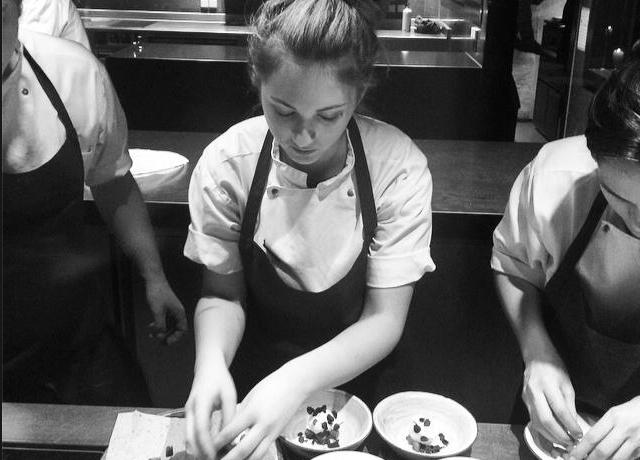 Born in Macerata, Marche, Jessica Natali is chef de partie at Noma in Copenhagen, the restaurant where she arrived as an intern in the winter of 2012/13
Read
| 19-10-2016 |
Jessica Natali
|
Female chef's life stories
Why Ambasciatori del Gusto
President Cristina Bowerman explains the spirit and goals of the association presented last Wednesday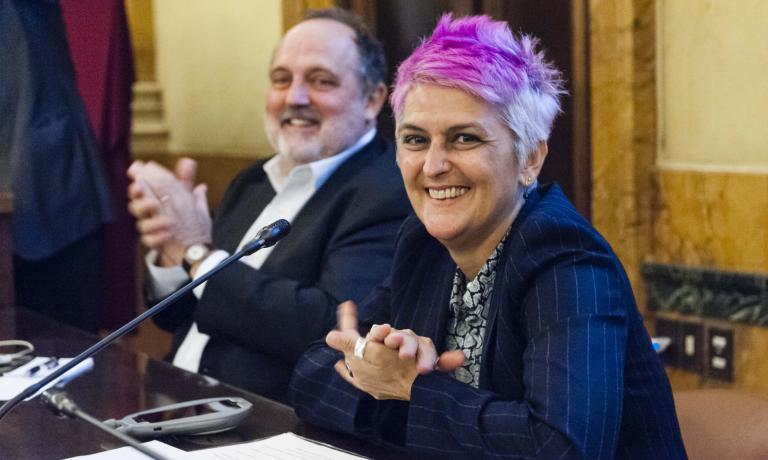 There was strong and widespread appreciation for the presentation of association Ambasciatori del Gusto [Ambassadors of Taste] last Wednesday at the Ministry for Agricultural Policies. Cristina Bowerman, who's the president of the new-born partnership explained its spirit and goals in this introductory speech
Read
| 17-10-2016 | 06:00 |
Cristina Bowerman
|
Primo piano
Ambasciatori del Gusto for Italy
The goals of new-born association uniting the best in Italian cuisine...
Paolo Marchi and Cristina Bowerman, with Alessandro Gilmozzi, present the logo of Ambasciatori del Gusto. The new association was launched two days ago at the Ministry of Agricultural Policies in Rome: it will unite the best in Italian cuisine so as to work as a team and present Italian excellence abroad too (photo by Brambilla-Serrani)
Read
| 12-10-2016 | 20:00 |
Carlo Passera
|
Primo piano
Fantin, intercontinental acrobatics
Bulgari's book encloses the technique of a young man cooking Italian with Japanese ingredients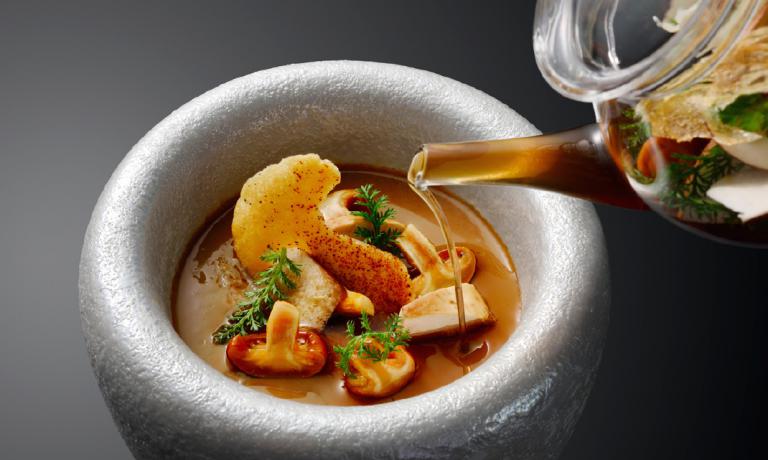 Wild mushroom flan with broth, a dish served last night at Bulgari in Milan. It is also one of the 32 recipes in the brand new book "La Cucina di Luca Fantin", written with Andrea Petrini and published by Assouline for Bulgari. For 7 years now the maison has been the location in Tokyo for the restaurant of the chef from Treviso, one Michelin star (photo by Takao Ikejiri)
Read
| 13-10-2016 | 12:00 |
Gabriele Zanatta
|
In libreria