Why Ambasciatori del Gusto
President Cristina Bowerman explains the spirit and goals of the association presented last Wednesday
17-10-2016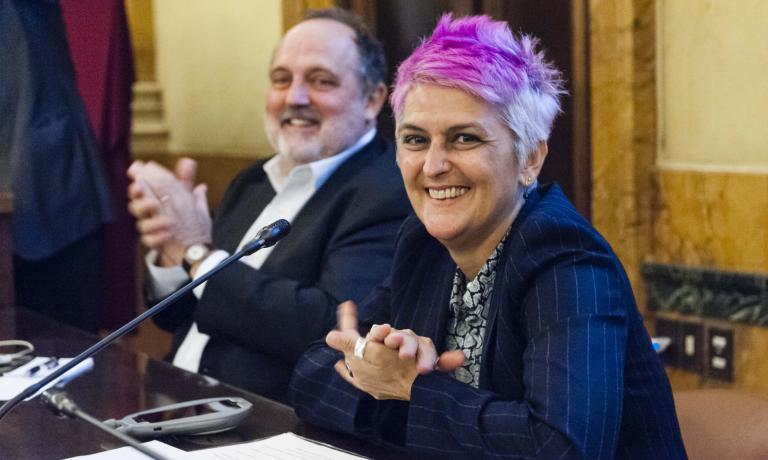 There was strong and widespread appreciation for the presentation of association Ambasciatori del Gusto [Ambassadors of Taste] last Wednesday at the Ministry for Agricultural Policies. Cristina Bowerman, who's the president of the new-born partnership explained its spirit and goals in this introductory speech
By definition, ambassadors are those handed a special mission in a foreign country. This precise and essential concept, also thanks to the recent experience with Expo Milano 2015, met and permeated our world adopting the common need for an ambitious mission: spreading the identity, history and sensitivity of our country through our passion, our work.
Italian cuisine is now tradition, excellence and an unbreakable connection with the territory. It starts from sound foundations and has transformed itself through research and innovation, growing, maturing in its evolution, and thus returning to the essential.
Big names in the first row, in the Sala Cavour at MIPAAF: among the many participants, Davide Oldani, Carlo Cracco, Franco Pepe, Corrado Assenza and Cesare Battisti
Taste is, more than other things, what guides this long and not easy journey. Among the five senses it is the most complex as in its widest meaning it also includes aesthetic judgement and our relationship with beauty.
Men and women, chefs, pizzaioli, sommeliers, maîtres, restaurant managers, buyers: these professionals don't just live in the kitchen or in the restaurant, but travel, learn and share their experience through their interpretation. Hence they are Ambasciatori del Gusto [ambassadors of taste]. They represent the Italian concept of taste all around the world. Hardly an easy task.
Carlin Petrini's speech
If I think of other cases in which other countries have influenced our lives even through language, the United States, Hollywood, come to my mind. In the past 100 years they have dominated the film scene. We all have at least one American film that left a mark in our lives. Or England in the 20th century, which was instead the cradle for pop music. With the
Beatles
, that is. Or Spain too, since the Eighties: many people know
Ferran Adrià
but everyone knows the meaning of
movida
.
Our country has influenced the world since the beginning of civilisation with Roman law, the Renaissance, opera, fashion, design, cars and most of all food. Our people have the gift of perceiving and recognising beauty. Cooking is the perfect synthesis of Italian taste in that it blends tradition, history, territory but also travels to distant lands returning filled with experiences as well as spices, tubers, tomatoes.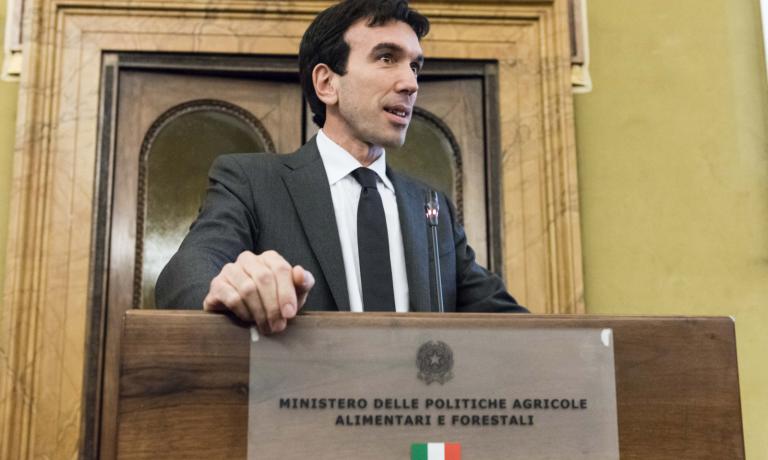 The greeting of minister Maurizio Martina
This is where our mission begins: from knowing that telling and valorising means contributing to the development of the country, in synergy with institutions. Spreading the value of cuisine also helps the culture and tourism sector, and acts as a propeller for the food sector through different ways of qualifying the excellences of our territory. We need to reinforce the Italian wine and food identity, facilitating exchanges and relations with those working in the restaurant industry in Italy and abroad, conveying respect for food, avoiding waste and promoting environmental sustainability.
These are the pillars on which the first concrete projects are based, from the Settimana della Cucina Italiana nel Mondo, to the creation of a working group discussing education and training, to research, to the Adotta una scuola [Adopt a school] project which will help a better understanding of the sector's needs, to fighting waste with various campaigns, to charity fundraising events.
(Written with the help of Monica Colla)
---
Rubriche - Primo piano
The events you cannot miss and all the news of topical interest from the food planet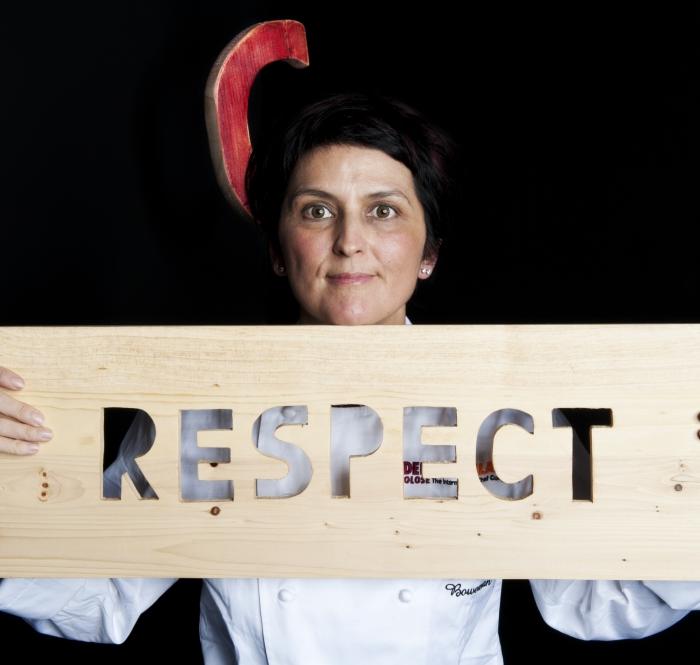 ---
Photogallery
Latest articles published