Corrado Assenza the Swede
How the Sicilian pastry chef conquered Stockholm's palates in the Week of Italian Cuisine
27-11-2016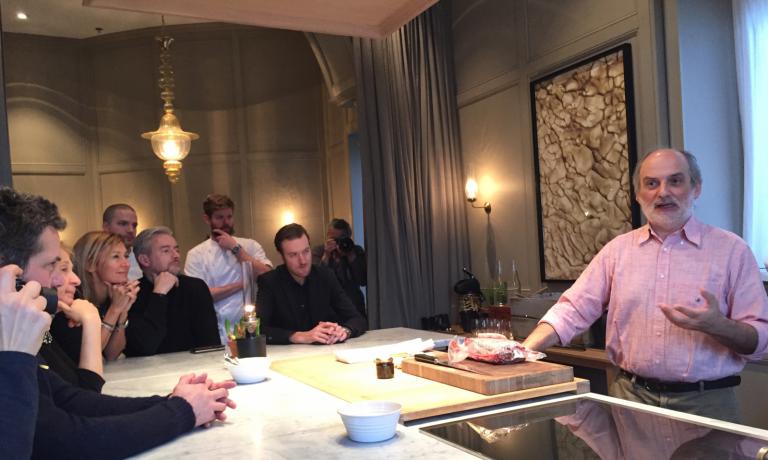 Corrado Assenza during a lesson on the properties of honey at restaurant Matsalen in Stockholm. This was one of the many events in which the pastry chef from Caffè Sicilia in Noto (Siracusa) took part in the Swedish capital during the Week of Italian Cuisine, a successful tour conceived by Johanna Ekmark of Caffè Italia
Corrado Assenza is a pioneer. He anticipated the times when he recognised it was necessary to create a dialogue between savoury world and sweet universe, before Ferran Adrià put it down in black and white. Or when he added a tablespoon of honey to the cooking water for the pasta. This was in January 2005 and that only seemingly simple gesture induced Paolo Marchi to add two more words to the Identità Golose headline: the Italian congress of signature cuisine and pastry making. Who knows if in 11 years' time we'll look at the Swedish trip of the Sicilian pastry chef as a small, new milestone, capable of separating a before and after.
Assenza has been in Stockholm since Monday, with his son Francesco and wife Nives, for one of the 1,300 events of the Week of Italian cuisine. In this short lapse of time the Sicilian pastry chef has spoken in public of capers and pecorino, he's cooked in war machine restaurants, held lessons at the Institute of Culture, discussed with fine dining chefs about the surprising affinities between south and north, analysed the peculiarities of honey in front of colleagues and guest producers. And next Tuesday he'll prepare a complete gala dinner at the Italian embassy.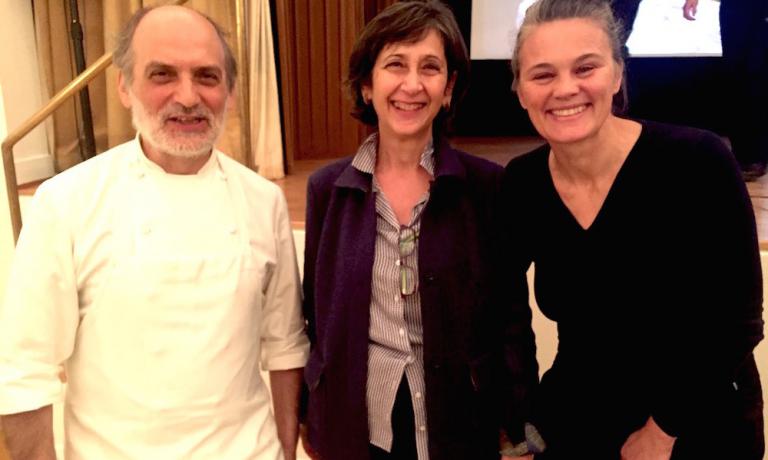 With Virginia Piombo, director of the Italian Institute of Culture in Stockholm and Johanna Ekmark, founder of Caffè Italia
It was friend
Johanna Ekmark
, a Swedish reporter in love with our country, who prepared the programme, being fully aware of our quarrelsome attitude but also of «the matchless value of those artisans, not only in the food sector, who work silently and often for free. We have the duty to tell their story». She does so via
Caffè Italia
, a
collection of beautiful stories
of which
Assenza
is one of the most important collaborators.
«
Corrado
, does what we're doing have a meaning?», the question remained hanging, while outside the few hours of light of the northern winter were thinning. «How can we explain the meaning of your work to these people?». Indeed, there's a series of distances to consider when preparing for a cultural trip, thousands of kilometres away from one's borders. You cannot arrive with the pretence of imposing your knowledge and flavours. You need to be respectful and ready to discuss and listen.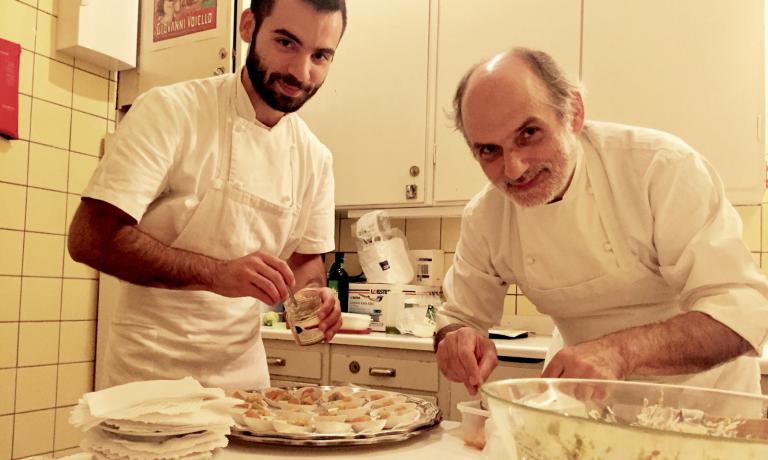 With his son Francesco, preparing some small tastings of Peaches in syrup with durum wheat cuturro with pistachios from Bronte and orange marmalade at the Italian Institute of Culture
For instance we learn that in Stockholm the most popular pizza is with pineapple, curry and banana. That fresh pecorino, primo sale, is not even acknowledged by local palates: here only the super-matured one, with a paste as hard as marble is accepted. That you cannot even present spaghetti or risotto as they don't have the basics, erased by the monotheism of the
main
course
. And should our chef ask the cooks in Stockholm to toss some vegetables in the pan, they'll do so with butter and not with extra virgin olive oil. A sacrilege? Indeed. What's important is to patiently explain that a burnt cauliflower will ruin everything else for good.
Assenza's showed award winning calm even while preparing a laborious cod, marinated for two hours in orange flower honey, thyme and sage, cooked at low temperature and then served with capers, cauliflowers (see above) and a cream of almonds and yellow pumpkin (without butter or oil) which we'd love to always have beside us on a melancholic day. He finished 80 portions in a few hours, pulling a cart up and down the room and finishing the dish directly at the table. This was at Sturehof, a war machine seating 500 people non-stop from breakfast to dinner. In the end there were people chasing the pastry chef from one end of the crowded room to the other just to tell him Amazing!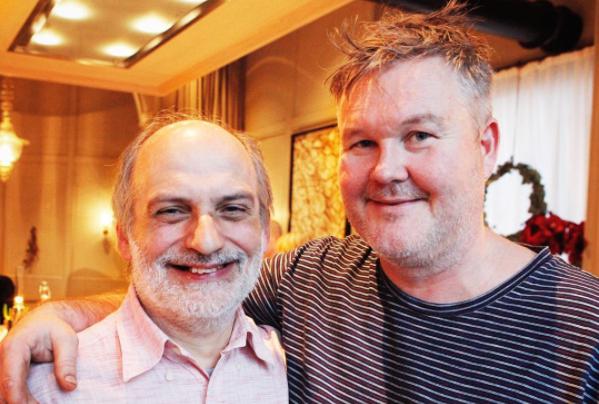 Assenza with Mathias Dahlgren, chef at Matsalen (2 stars) and Matbaren (one star) in Stockholm (photo Caffè Italia/Instagram)
The encore the following day at the
Institute of Italian Culture
, designed by
Gio Ponti
in 1958.
Corrado
dispensed a series of fabulous micro-tastings (ah, those peaches in syrup) at the end of a crowded conference with
Caffè
Italia
of which we quote a sentence we never tire of remembering: «food is culture». The equation acquired even more valued when said on a stage that, in almost 60 years, has seen Nobel prize winners for literature such as
Salvatore Quasimodo
and
Eugenio Montale
and directors such as
Pier Paolo Pasolini
and
Ingmar Bergman
.
Having conquered unusual audiences, Assenza went back to discussing with those who understand the language of flavour: Mathias Dahlgren, 3 stars in 2 restaurants, one next to the other, Matbaren (1) and Matsalen (2). What with revelations on the saffron from Gotland and the properties of ricotta from Val di Noto, we noted down these two sentences: «In Italy you add little salt to the bread because you add plenty to what goes with the bread; in Sweden we do the opposite». Or: «There's no such thing as normal food and organic food. There's only good food and bad food». A universal truth, on which we can agree at all latitudes.
«This shows», sums up Assenza, «that stars or non stars, Italy or Sweden, we all want to savour the small joys of every day given by high quality food». This is the first brick on which to build a debate in the years to come.
---
Rubriche - Zanattamente buono
Gabriele Zanatta's opinion: on establishments, chefs and trends in Italy and the world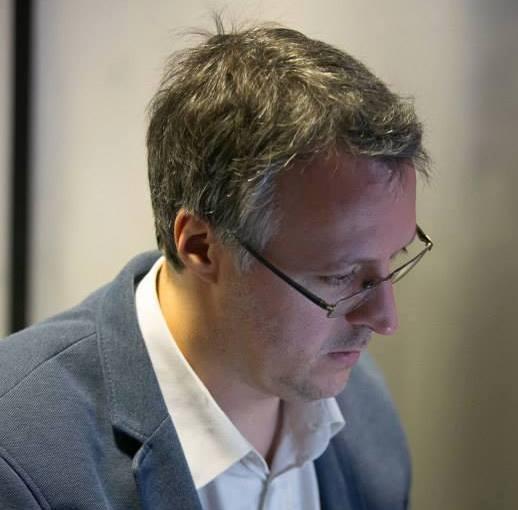 ---
Latest articles published