Identità + Harrods = Stelle di Stelle
On Monday September 1st, 5 months of Made in Italy dinners begin in London with Cracco
01-09-2014
A Gallehault indeed was the event, last year in London, when we of Identità Golose organised The Lunch of a Lifetime on the top floor of Harrods, in Brompton Road in Knightsbridge. It was a Sunday, Sunday April 28th, a date that was not chosen by chance since on the following day the new World's 50 Best Restaurants were to be announced. And why not celebrating the grandeur of Italian cuisine on the eve of an event which, whether one may like it or not, has a significant media impact?
So inside the Georgian Restaurant Massimo Bottura, Enrico and Bobo Cerea, Carlo Cracco, Gennaro Esposito, Luciano Monosilio and Davide Scabin were at work. The success was such that on this very day, Monday September 1st, we're again in the British capital for a long collaboration with Harrods at Harrods. The stage of everything will be The Winery on the Lower Grand Floor. Instead of going up we're going down to the winery. The easiest entrance in order to reach, without getting lost, the pop-up restaurant is that on Hans Road, the watchmaker department, and from there going down via the escalators. Three shifts at three different times: 12.30 for lunch, 6 and 8.30 pm for supper.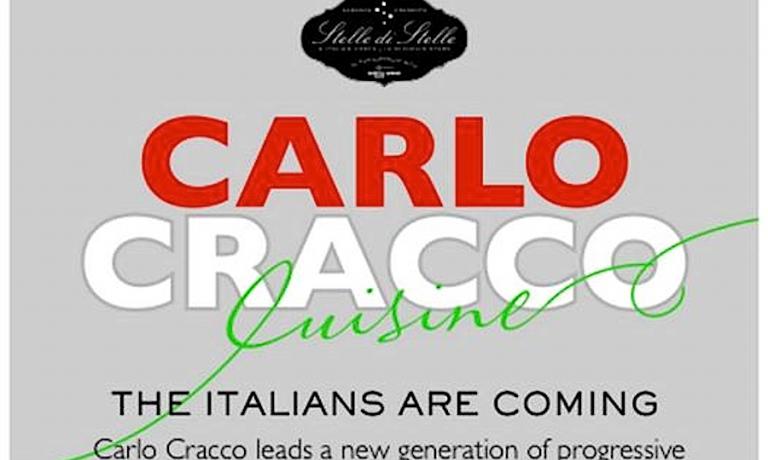 Today
Stelle di Stelle
begins with
Carlo Cracco
who tomorrow and on the day after that, on September 2nd and 3rd will be present in person in London and will then leave the kitchen to the trusted hands of one of his cooks as well as those of Neapolitan
Giuseppe Silvestri
, head chef at
Harrods
after Tuscan
Duccio Orlandini
last summer chose to change horizon and moved to Moscow. The
Cerea
brothers,
Enrico
and
Roberto
, from
Da Vittorio
in Brusaporto (Bergamo) will follow in October,
Gennaro Esposito
of
Torre del Saracino
in November,
Annie Feolde
and
Italo Bassi
of
Enoteca Pinchiorri
in December and finally
Enrico Crippa
of
Piazza Duomo
in January.
Harrods is one of London's most famous icons. Its food hall dates back to the 19th Century, the oldest one in the metropolis given that Charles Henry Harrod, from whom everything began, was a wholesale grocer specialised in tea. The decision that changed his life? Moving in 1849 from the poverty of the East End to the luxury of Knightsbridge.
Today only to count the rooms dedicated to food one needs to find an agreement. Silvestri, who's also makes excellent pizza, is responsible for the fate of 11 restaurants and can count on 50 cooks. However, over in Brompton Road the restaurants directly managed (the ownership belongs to Qatar Holding which in 2010 paid Mohamed Al-Fayed a billion and a half of pounds) are a total of 18 with 138 cooks and pastry-chefs. If one then considers all the points of sale, the establishments reach 25 with a total of 450 cooks.
Today the first three shifts will be managed by
Cracco
. His menu is marked by
Pulp of fresh tomato, mozzarella and basil seeds
;
Marinated egg yolk
;
Risotto with green tomato, toasted pine nuts
;
Veal fillet with capers and liquorish, red Tropea onion and green celery
; finally, a
Dessert with burnt chocolate and parsley
. The set price is 110 pounds (130 with wine) for lunch and 160 for dinner, 180 with wine. As highlighted by
Bruce Langlands
, Food and Beverage director, this is "an interesting event that will valorise Made in Italy cuisine in its most current form, beyond the usual stereotypes". A beautiful objective, that of going beyond what's most abused and worn out.
---
Rubriche - Primo piano
The events you cannot miss and all the news of topical interest from the food planet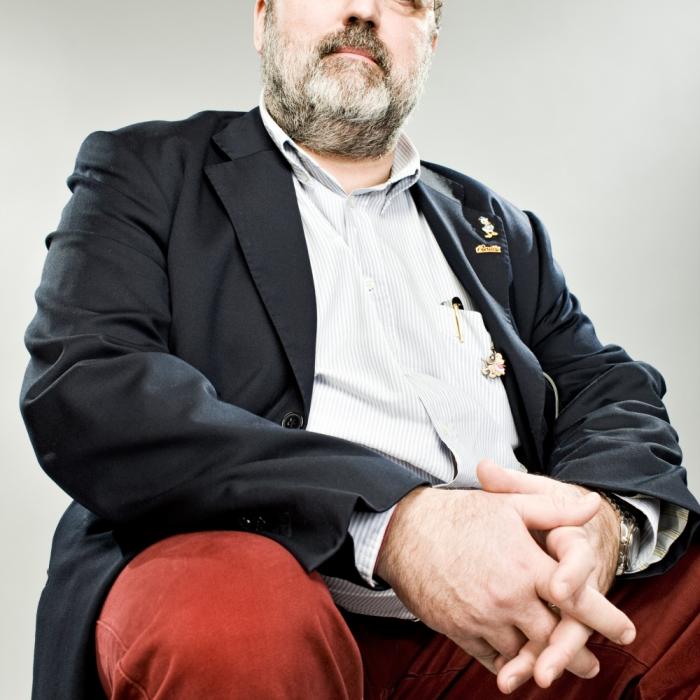 by
Paolo Marchi
born in Milan in March 1955, at Il Giornale for 31 years dividing himself between sports and food, since 2004 he's the creator and curator of Identità Golose. twitter @oloapmarchi
---
Latest articles published