The wines of Chicago: Southern Italy
We finish the presentation of the producers participating in the Italian Food & Wine Festival
20-09-2014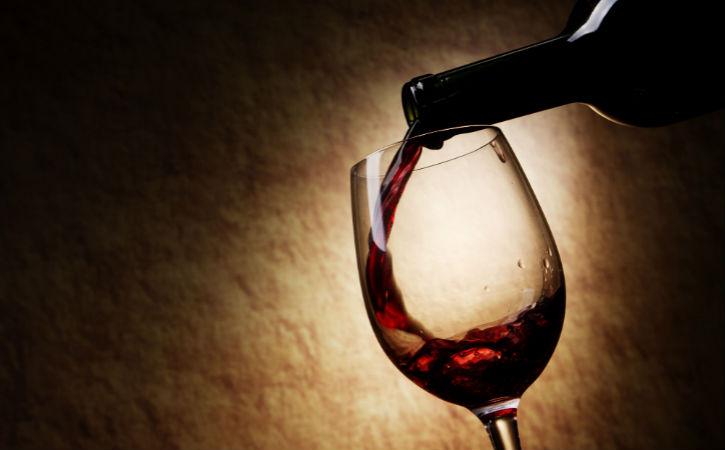 From Tuesday 14th till Thursday 16th October, Eataly Chicago will host the first edition of the Italian Food and Wine Festival. On Wednesday 15th the main protagonists will be the 30 wineries selected by the Merano Wine Festival. Today, the third and final focus on the wineries participating from Southern Italy
Southern wineries at the Food & Wine Festival in Chicago will be represented, as for Campania, by Mastroberardino, which is undoubtedly one of the names that has written the history of high quality Italian wines. We're in the heart of Irpinia and today at the helm of this winery there's Piero Mastroberardino who has focused on the valorisation of autochthonous grape varieties. Available for tasting, in Chicago, there will be: Greco di Tufo, with 100% Greco grapes, in the interpretation given by Mastrogreco Campania IGT 2013, in fine contrast with Novaserra 2008, an elegant and straightforward white wine that has a perfect harmony between nose and palate, and Taurasi docg Radici 2008, a complex wine in which tannins are based on Mediterranean notes, recalling flowers and wild mint.
La Guardiense, a winery run by winemaker Riccardo Cotarella, will represent the same region. The focus will be equally divided between white and red wines, with Sannio Aglianico Dop 2012 (100% aglianico) and Sannio Rosso Riserva 2008, a riserva made with 80% Sangiovese and 20% Aglianico. As for the white wines, the showcase will be dedicated to Falanghina and Greco del Sannio 2013, vinified in steel with an evident freshness.


The vineyards of Mastroberardino's estate in Apice
We virtually descend the boot and arrive in Calabria, at the
Ceraudo
family, with their farm that can boast 60 hectares of which 38 are dedicated to olive groves, 20% are vineyards, and the rest are citrus orchards, all cultivated organically since many years ago.
Roberto Ceraudo
, a unique country gentleman, promotes his activity through a single location that offers hospitality, cellar and a starred restaurant that has his young daughter Caterina, oenologist and a student at the cuisine school created by chef
Niko Romito
,in the kitchen. The selection of wines from Calabria for the States includes classic structured red wines such as Petraro Val di Neto 2007 (a blend of 40% Gaglioppo, 40% Cabernet Sauvignon and 10% Magliocco) and Dattilo Val di Neto igt 2009, 100% Gaglioppo. The modern structure of the rosé wine Grayasusi etichetta argento 2012, 100% Gaglioppo, is unique: intense and original thanks to its floral notes and authentic fruit tones.
The wines presented by the
Vino Libero
group are interesting, with Apulia and
Masseria San Magno
with the Rosso Magno Castel del Monte DOC 2012, a red wine made with a blend of 70% Uve di Troia, 20% Montepulciano and 10% Cabernet Sauvignon, only steel for a very short time, as little as 4 months to give immediacy and energy, just like with the Sicilian winery
Calatrasi e Miccichè
, which with its Grillo 2013 proves a fitting simplicity.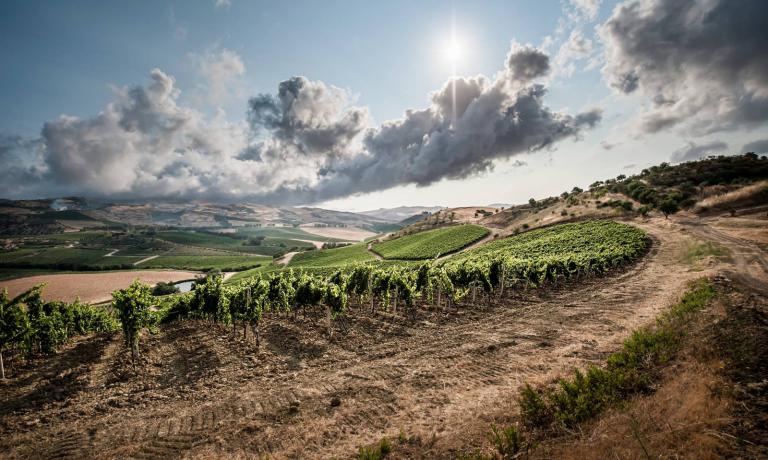 The beautiful landscape of Regaleali, where one of the estates of Tasca D'Almerita is located
We stay in Sicily with
Baglio di Pianetto
, a winery that pursues the ambitious project of
Paolo Marzotto
: creating elegant wines packaged in a less conventional way, as with Ficiligno 2013 with 50% Insolia and 50% Viognier resulting in an aromatic white wine with intense citrusy tones. The selection of red wines is also interesting, including Cembali Sicilia IGT, 100% Nero D' Avola and Shymer, with 50% Syrah and 50% Merlot. The red Sicilian wines presented by
Firriato
are also great, with Harmonium 2010, 100% Nero d'Avola, and Le Sabbie Etna Rosso doc finely opposed by Etna Bianco made with 80% Carricante and 20% Catarratto grapes.
Last but not the least, the wines of
Tasca d'Almerita
. The Tasca family runs a historic farm for the island, divided in various estates: Regaleali, the islands of Mozia and Salina on top of the area near Etna. The tasting of Rosso del Conte Contea di Sclafani doc 2008 should not to be missed thanks to its Nero d'Avola – Cabernet blend, and the same goes for the Lamùri d'Almerita Sicilia doc 2012, 100% Nero d'Avola, beside another wine from Etna, namely Ghiaia Nera Sicilia igt 2011 with 100% Nerello Mascalese that brings all the magic of the volcanic lands into the glass. Grillo Sicilia doc 2013 has more immediacy but is still very well in line with the company's philosophy of making people drink a territory, that of Sicily.
---
Rubriche - Primo piano
The events you cannot miss and all the news of topical interest from the food planet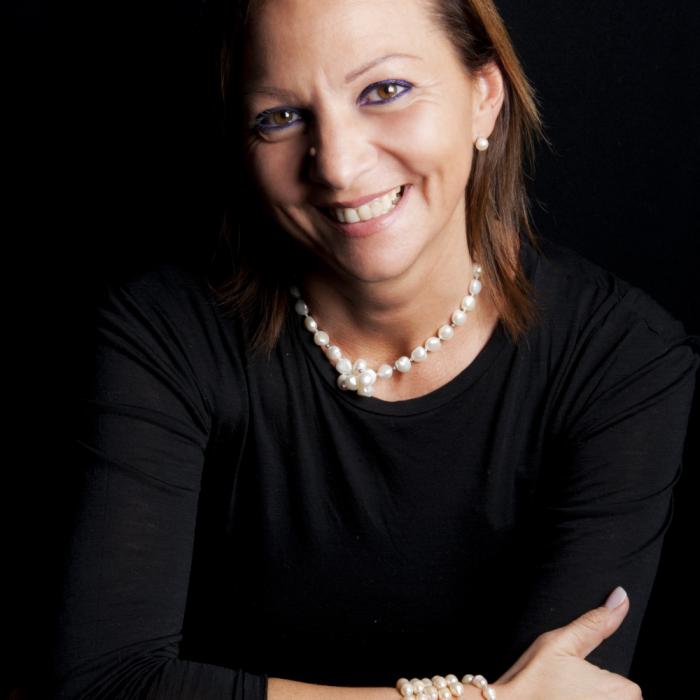 by
Cinzia Benzi
Laureata in psicologia, è stata rapita dalla galassia di Identità Golose. Se lo studio del vino è la sua vita, la vocazione di buongustaia è una scoperta in evoluzione

---
Latest articles published