A FoodAct for Italian cuisine

During the second Forum, organised at Expo, the document resulting from the work of ministers and chefs was presented
28-07-2015
A final group photo at the end of the work session of the second Forum della cucina italiana, a few hours ago at Expo Milano 2015 (photo Carlo Passera)

Italian cuisine changes, thanks to the allegiance – which would finally appear feasible – between chefs and institutions. On one side there's the élite of our gastronomy, the diamond tip of the entire movement. On the other, we have institution representatives, for once willing to take precise commitments and then respect them. This was the meaning of the second Forum della cucina italiana, which took place a few hours ago at Expo 2015, with the highest representatives of three ministries, Maurizio Martina (Agricultural policies), Stefania Giannini (Education), Dario Franceschini (Cultural goods and Tourism).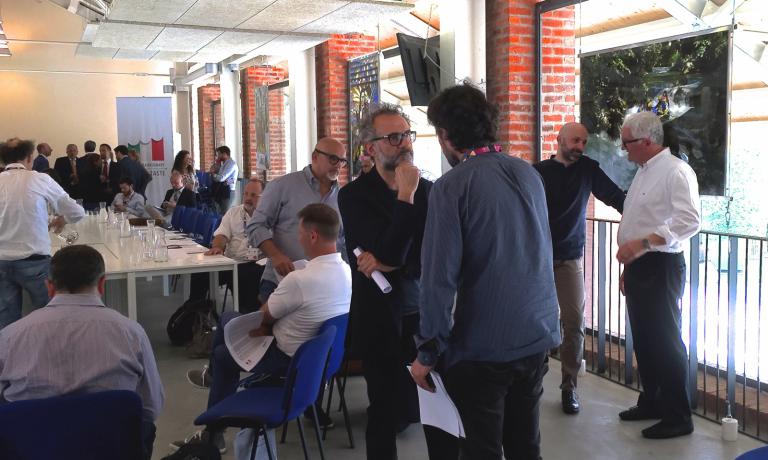 Interstellar dialogues: Bottura, Cracco, Romito and Santini. Next to them, Sadler and Cerea: a total of 16 stars... astronomical numbers

In front of them there were some 40 great Italian chefs, from
Massimo Bottura
to
Carlo Cracco
, from
Davide Scabin
to
Antonino Cannavacciuolo
, from
Gualtiero Marchesi
to
Niko Romito
and
Enrico Cerea
and many more. They were all reunited by
Paolo Marchi
, more and more committed in giving a common representation to Italian excellence in cooking, to create a connection for it with the power.
There were discussions but there were more than chitchat. This time, after the meeting on 2nd March in Rome, the confrontation was on a concrete project, an "Action plan to give value to Italian cuisine" – this was the subtitle of a document called FoodAct. A pact between institutions and the world of high quality cuisine in Italy.
This starts from the thought that "the world is asking for Italy, especially when it comes to food. So working as a team is necessary". Meanwhile, the birth of the Forum della cucina italiana is announced, as "a permanent work and discussion entity". A ministry task force was also announced, which will coordinate everything and monitor the work in progress of the various activities. These will be ten, to begin with. See this link, in italian.
Paolo Marchi during his introduction to the second Forum delle famiglie [non serve tradurre ma è davvero delle famiglie?}
Are these soap bubbles destined to a well-known end? It seems not, given that, as announced, the work groups for each single activity will be born as announced and a third meeting of the
Forum
has already been scheduled in the autumn.
Marchi
explained when initiating the debate: «You need, we need, to believe in it. Never before was there's someone who truly appears to want to take the responsibility for the problems in Italian cuisine, we now need to take this opportunity immediately».
Martina showed some healthy pragmatism: «I have taken a commitment in March: that we would build a project to give us a work method. Here it is, it's the FoodAct: it indicates, in an articulated way, what needs to be done, with what tools, what actors, what leaders and even with what reasonable timing ».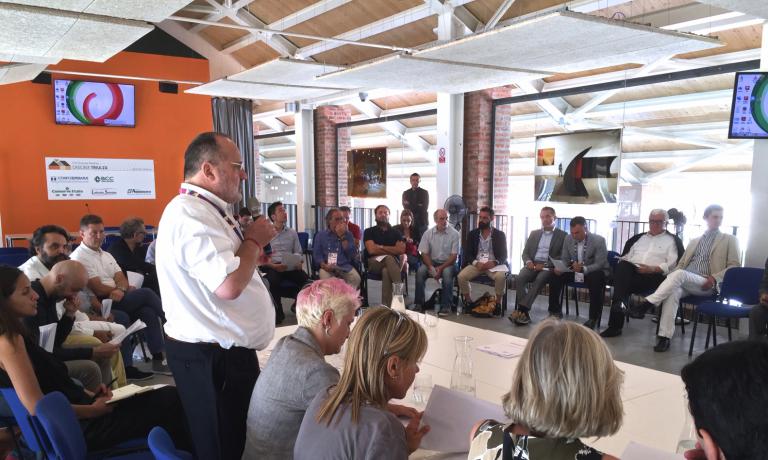 Giannini
offered some interesting data: «The number of young people who want to study to become restaurant professionals is growing constantly. There are now 230K students in 358 Catering Schools widely spread all over the country». This is an extraordinary human capital to which, as noted by many chefs, we don't offer a qualitatively suitable educational model.
Finally Franceschini underlined the key roles of restaurants in the growth of Italy's tourism: «Today international travellers look for three things: artistic heritage, shopping, good food. Italy excels in all of these three fields. Millions of new people are approaching the global tourism market every year: they will come here, thanks to you too». This is also why the current museum reform aims at correcting an evident problem: out of 400 state museums, only 4 have their own restaurant. Soon this will no longer be the case and places will be allocated according to both economic and quality criteria.
---
Rubriche - Primo piano
The events you cannot miss and all the news of topical interest from the food planet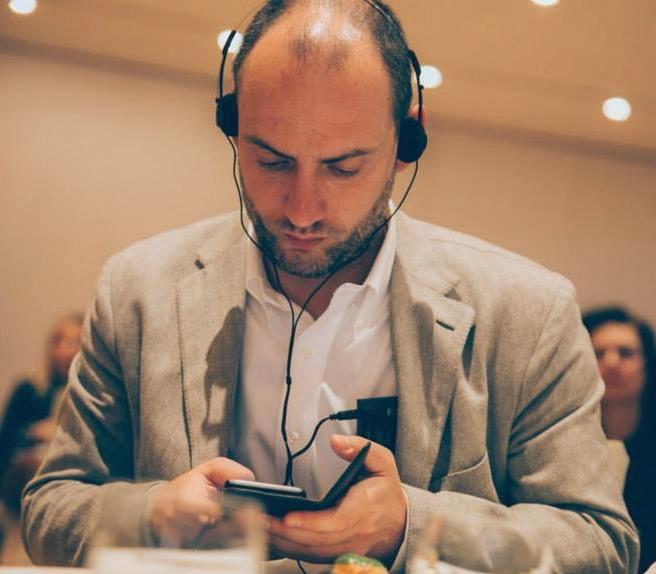 by
Carlo Passera
journalist born in 1974, for many years he has covered politics, mostly, and food in his free time. Today he does exactly the opposite and this makes him very happy. As soon as he can, he dives into travels and good food. An early member of Identità Golose
---
Latest articles published