Martina's debut with the chefs
Today in Rome the future of Italian restaurants is to be discussed at the Ministry of Agricultural Policies
02-03-2015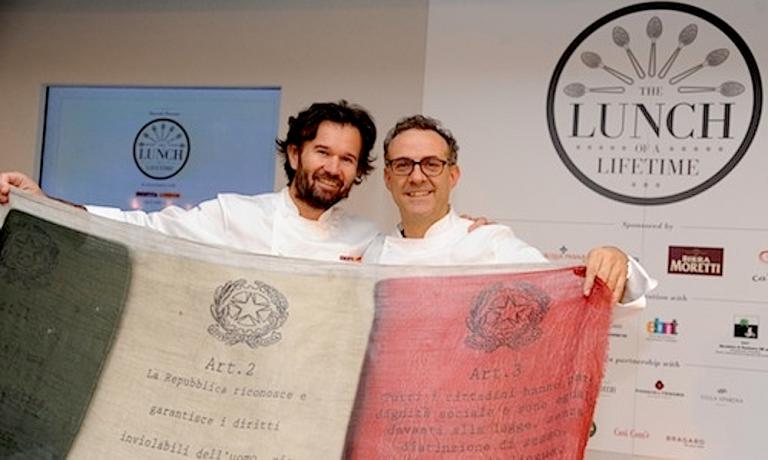 Carlo Cracco and Massimo Bottura fold out the Italian flag at the super-lunch held at Harrods in London on 28th April 2013 when seven Italian chefs gave life to what the English called The Lunch of a Lifetime
Without going too far back in time, to when Identità Golose was still held in Piazza degli Affari in Milan and brothers Massimiliano and Raffaele Alajmo, three restaurants in Veneto with a total of 5 Michelin stars made a plea for authorities to pay attention to the Italian restaurant industry: the time has come. Today, on Monday 2nd March, the Minister of Agricultural, Food and Forestry Authorities Maurizio Martina "summoned at Mipaaf [the Ministry] 25 among the most important Italian chefs for the first Forum della cucina italiana [Forum of Italian Cuisine] coordinated by Paolo Marchi", quoting the press release of the Ministry itself. We will discuss about the restaurant industry, the problems affecting the sector and the ideas that can help to successfully move in the world, with eyes and thoughts aimed at the future. This is a first step and thanks to the World Fair others will follow.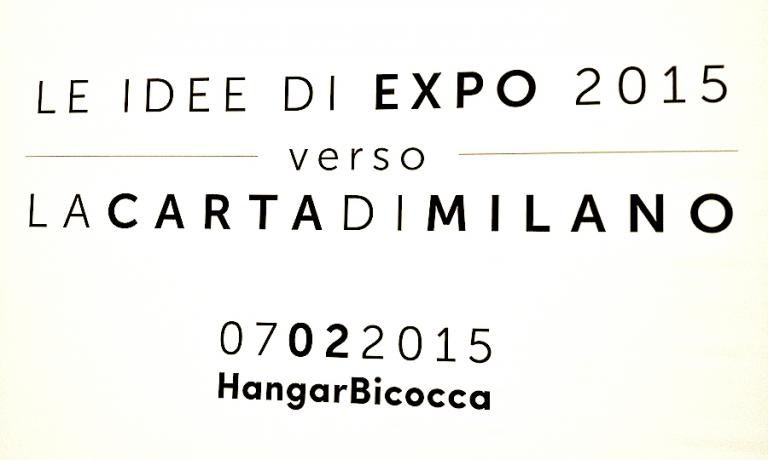 Twenty-five positive answers, a number that was of course less than the invitations sent because the more the scope is made wider, the easier it is to find somebody already engaged elsewhere. Some are just opening their restaurants after the winter break, some have an appointment with a specialist for their worn-out knee, others are far away from Rome and have no way of getting there in time, all was foreseeable and everyone was sorry, from
Enrico Bartolini
to
Raffaele Alajmo
and
Antonino Cannavacciuolo
, from
Mauro Uliassi
to
Enrico Crippa
, to
Giancarlo Perbellini
and
Ciccio Sultano
.
Heinz Beck
instead, is in Tokyo to manage his activities and will be in contact via Skype.
In a country with over 300 starred restaurant, some thirty and over invitations may seem like a very small number but those who know the sector well will immediately catch, looking at this list, the intention of portraying in the most complete possible way the Italian restaurant scene. This while knowing very well that for any chef summoned there were many others who also deserved to be invited in his place. Massimo Bottura; Carlo Cracco; Franco Pepe; Davide Oldani; Antonia Klugmann; Pietro Zito; Claudio Liu; Marco Reitano; Ugo Alciati; Davide Scabin; Cesare Battisti; Moreno Cedroni; Pietro Leemann; Chicco Cerea; Antonio Santini; Norbert Niederkofler; Niko Romito; Gennaro Esposito; Corrado Assenza; Pino Cuttaia; Cristina Bowerman; Simone Padoan; Gianfranco Vissani; Antonello Colonna and Fulvio Pierangelini confirmed their presence.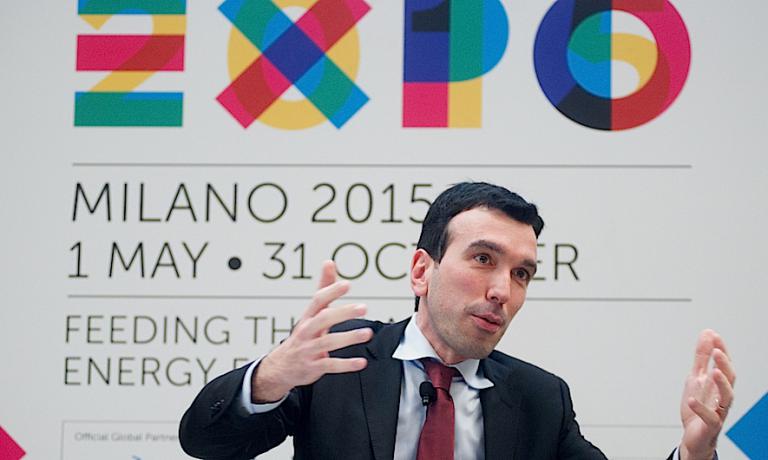 Maurizio Martina, Minister of Agricultural, Food and Forestry policies
Putting the star chefs aside,
Antonio Santini
and
Marco Reitano
are dining room masters, a sore tooth in the Italian restaurant scene; since 25 years ago, in Milan
Pietro Leemann
has been holding high the flag of natural and vegetarian cuisine;
Franco Pepe
and
Simone Padoan
are two experienced pizza chefs in two very different Italian regions, Campania and Veneto;
Cesare Battisti
and
Pietro Zito
are masters in running a modern trattoria, in a sustainable way even in terms of income, in fact;
Niko Romito
combines starred fine dining in Abruzzo with delicious and affordable restaurants in Rome and Milan; the
Cerea
brothers not only represent a luxury restaurant near Bergamo but also work with hospital canteens; Sicilian
Corrado Assenza
is nature in the shape of a cake; Chinese
Claudio Liu
is the first restaurateur of Japanese cuisine who can boast one star in Milan, an example for many foreigners who work in Italy and pay their taxes in Italy.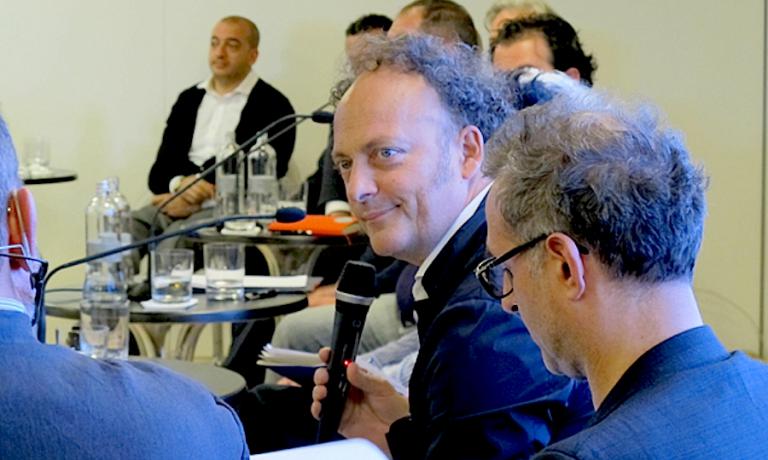 Moreno Cedroni during the meeting in June 2013 in Rome, between a dozen Italian chefs and the Minister of Culture at the time, Massimo Bray
Moreover, many of them were already present in June 2013 at the meeting, also in Rome, with the Minister of Culture at the time,
Massimo Bray
who came forward after the
humiliating statements
of his undersecretary
Ilaria Buitoni Borletti
, who knew nothing about Italian fine dining yet was ready to attack it. Without understanding its economical and cultural elements (the palate ones can be debatable). And only a few weeks after the meeting at
Gennaro Esposito
's
Festa a Vico
, where another culture undersecretary under the
Letta
government was present,
Simonetta Giordani
, all of which was promoted by
Max Bergami
. The title of the event was
Cuisine, wine and food and tourism, how to activate a virtuous circle
. Paraphrasing
Matteo Renzi
and one of his tweets:
let's hope #thisisit
.
This meeting with Minister Martina takes place three weeks after Expo delle Idee at Hangar Bicocca in Milan, when on 7th February 42 themed discussion tables were organised, one of which had as its theme the future of restaurants. And the future is, by definition, something that needs to be built.
---
Rubriche - Primo piano
The events you cannot miss and all the news of topical interest from the food planet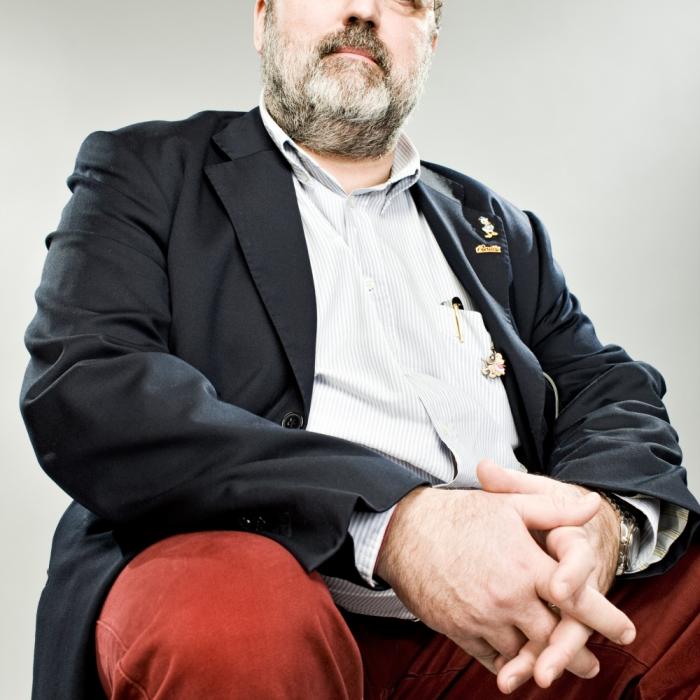 by
Paolo Marchi
born in Milan in March 1955, at Il Giornale for 31 years dividing himself between sports and food, since 2004 he's the creator and curator of Identità Golose. twitter @oloapmarchi
---
Latest articles published