Chicago, lots of space for Italy
From Oldani's risotto for the Expo to the wines from the Merano Wine Festival for Identità's debut
16-10-2014
The camera, when the photo was taken, on Tuesday night during the gala dinner at Baffo inside Eataly Chicago, surprised Davide Oldani who was of course all concentrated on finishing his D'O Saffron and Milanese Rice "Expo 2015"
First a perfect version of a traditional Piedmontese entrée – peppers stuffed with tuna, anchovies and capers - prepared by Ugo Alciati. Then saffron and rice, a tribute to Expo 2015, balanced with grace by Davide Oldani. This was the Italy presented in the dishes during the star chefs dinner at Baffo (the fine dining restaurant inside Eataly Chicago), which opened the first edition of Identità Chicago. With Lidia Bastianich as its unique godmother and the contribution of Alex Pilas and Katia Delogu – authors of the two other dishes in the menu – the couple from Piedmont and Lombardy tried to escape the clichés to which most of the public from Chicago is used to.

"While it is true that this city loves Italian cuisine very much – Vince Gerasole, the CBS Chicago reporter originally from Abruzzo who was also among the guests that night, confirms – they often stop in front of a stereotyped representation, which is still made of chequered tablecloths and wine flasks on the table". Instead, as Paolo Marchi patron of Identità Golose pointed out, "Italy goes on, it is not only made of pasta and pizza, and continues to think and rethink gastronomic culture. This is why it is important to show the contemporary face of our tradition".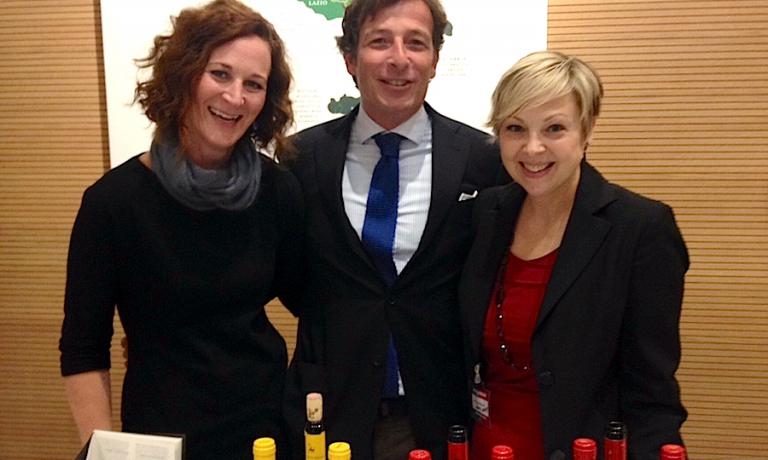 Alberto Tasca d'Almerita at the debut of the Merano Wine Festival in Chicago
Shifting this argument to the world of wine, the road to take is just as long, much longer than the Magnificent Mile, the shopping avenue that crosses Ohio Street, where less than a year ago
Oscar Farinetti
opened his new star and stripes megastore. And despite the Illinois metropolis is not lacking in wine bars and high quality wine shops, many enthusiasts still have difficulties in finding their way through Italian grape varieties and are certainly not capable of recognising each single territorial identity.
So on the second day, "Wine Around" went on stage: an important showcase that allowed to pour in the glasses of the city's wine lovers around 100 wines from over 30 producers from 15 Italian regions, from Alto Adige to Sicily. A cross selection – not just top wines but also labels with an excellent quality-price ratio – curated by Helmuth Köcher, patron of the Merano Wine Festival: "In Chicago, unlike in New York, the market is still young and there's lots of space for Italian producers. This opportunity convinced me to organise an event that I hope can become even bigger in the future. In this city there are no great wine events and there's still lots to be done to create knowledge".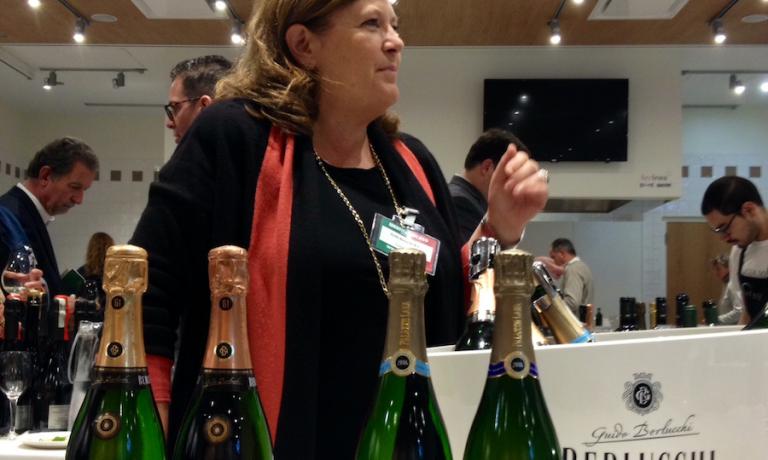 Cristina Ziliani, ambassador of Berlucchi and Franciacorta in the world
The wines available for tasting allowed the public to discover numerous regional varieties, from
Berlucchi
's bubbles in Franciacorta, to those from Trento by
Ferrari
, from
Bastianich
's wines from Friuli (though playing at home) to Greco di Tufo Novaserra by
Mastroberardino
, from Barolo
Borgogno
to Rosso del Conte by
Tasca d'Almerita
.
"Eataly is a perfect location – Alberto Tasca confirmed – and the American public seemed to me particularly happy and curious. The US market is still perhaps the most important of all, and for Sicily it is still an almost virgin market. Today it could truly be a strategic moment because the island is brushing up new energies and experiencing a new beginning. It is essential, however, to communicate all the Italian wine in the correct way: with simplicity and efficiency, but without being banal and without erasing traditions and the multicultural character of our country. We'll need time to promote and establish an authentic Italian wine and food culture in the United States but this is surely an excellent starting point".
---
Rubriche - Primo piano
The events you cannot miss and all the news of topical interest from the food planet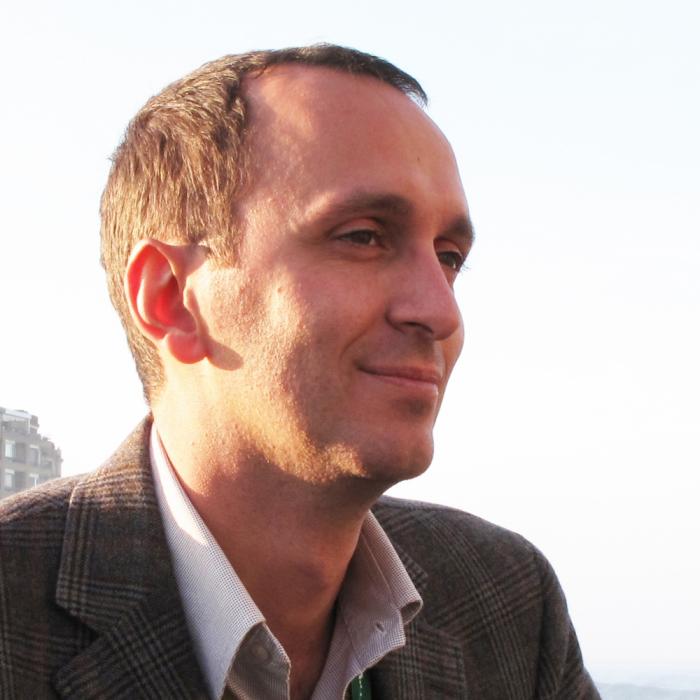 by
Federico De Cesare Viola
Born in Rome, wine and food writer for Il Sole 24Ore, La Repubblica and L'Uomo Vogue. He's a lecturer at Iulm and Food Media for several American colleges. Twitter @fdecesareviola
---
Latest articles published