Please fill in the fields below to search our Recipes' database.
Petrini: «There is still lots to be done»
Small farming is in danger. The role of chefs. An interview with the patron of Salone del Gusto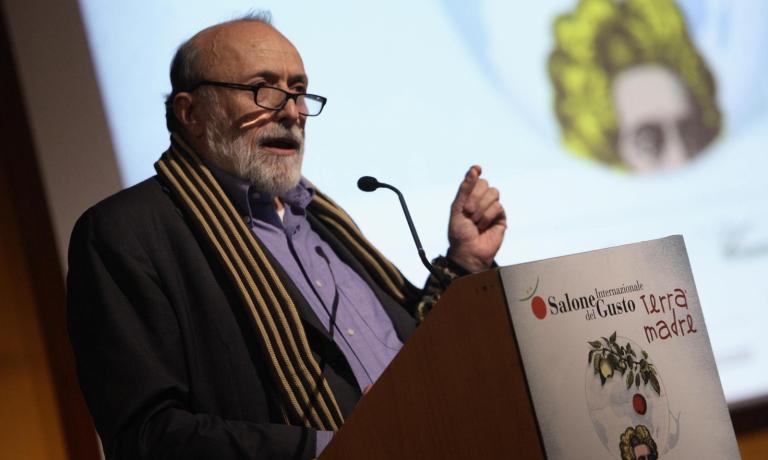 Carlo Petrini, 65 years old, founder of Slow Food, presents the tenth edition of Salone del Gusto, an event that starting tomorrow until October 27th will attract thousands of food lovers to the Lingotto in Torino (photo credits www.educazionesostenibile.it)
Read
| 22-10-2014 |
Gabriele Zanatta
|
Zanattamente buono
Inside Alinea, just like a Marine
Giuseppe Iannotti tells us about his internship with Grant Achatz: «It was crazy hard but in the end...»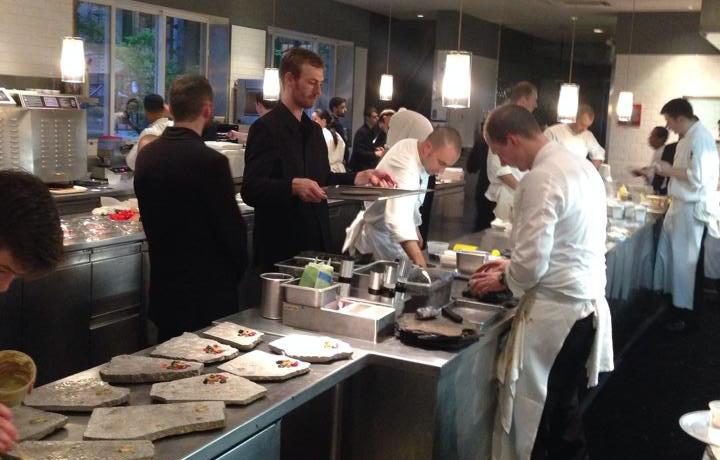 A "stolen" photo of Giuseppe Iannotti in the kitchen of Alinea, in Chicago, during his internship. Lots of work, many lessons, a perfectly-working mechanism thanks to a well-coordinated team even though chef Grant Achatz was never to be seen
Read
| 20-10-2014 |
Giuseppe Iannotti
|
Dall'Italia
In the future with less proteins
What is best to eat to feel good? The answers are often contradictory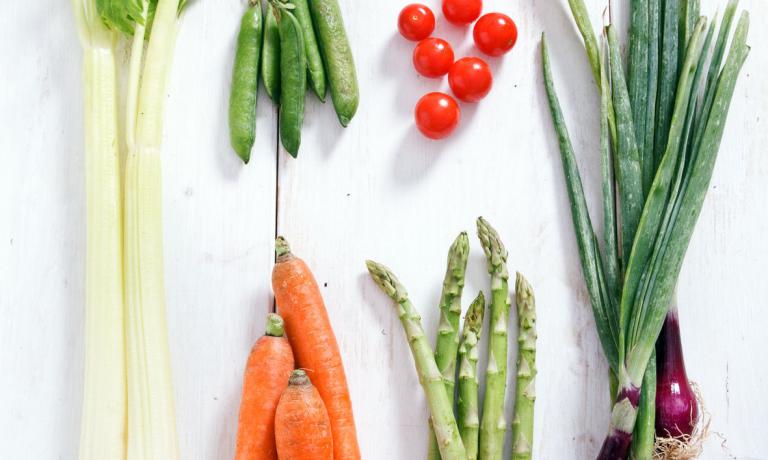 Vegetable and whole grains. As Lisa Casali tells us in her new contribution for her Green column, our diet should mostly be based on these elements. While diets that are super rich in proteins are only good for the bank accounts of their creators. Photos by Claudia Castaldi taken from "Cucinare in lavastoviglie", Gribaudo
Read
| 18-10-2014 |
Lisa Casali
|
Green
Vienna's courage
Austria presents its pavilion for the World Fair. With protagonists and dishes from its most innovative cuisine
Artic char cooked at low temperature in cedar wood with a raspberry vinegar sauce by Helmut Rachinger, chef at restaurant Mühltalhof in Neufelden. This is one of the dishes we will find in the Austrian pavilion of the Expo in Milan. For the World Fair, Vienna decided to bet on the country's most innovative chefs, an example one should follow
Read
| 17-10-2014 |
Gabriele Zanatta
|
Zanattamente buono
Chicago, lots of space for Italy
From Oldani's risotto for the Expo to the wines from the Merano Wine Festival for Identità's debut
The camera, when the photo was taken, on Tuesday night during the gala dinner at Baffo inside Eataly Chicago, surprised Davide Oldani who was of course all concentrated on finishing his D'O Saffron and Milanese Rice "Expo 2015"
Read
| 16-10-2014 |
Federico De Cesare Viola
|
Primo piano