Please fill in the fields below to search our Recipes' database.
Ciccio Sultano triples

A second restaurant in June, also in Ragusa Ibla. While L'Aia Gaia already works at full speed…

Ciccio Sultano on the building site of his new location, I Banchi, which will open in June inside Palazzo di Quattro, in Via dell'Orfanotrofio, also in Ragusa Ibla

Read
| 27-04-2015 |
Carlo Passera
|
Carlo Mangio
The best Japan in Milan
Starting from the Land of the Rising Sun, we open a selection of the best restaurants in Milan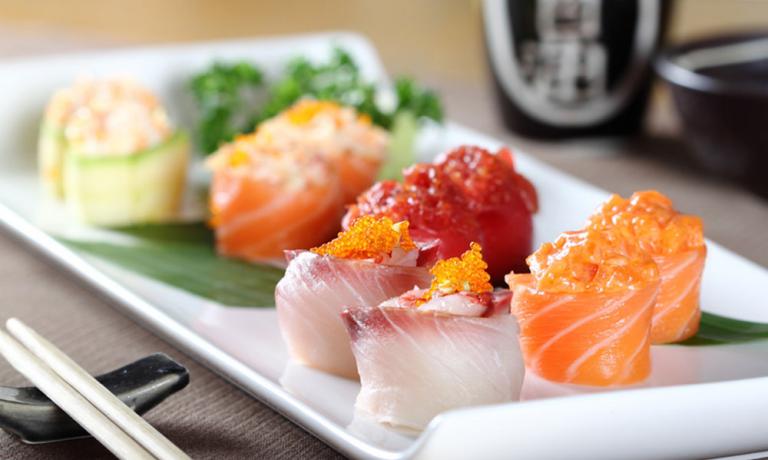 This beautiful dish from restaurant Iyo is the perfect cover for our selection of the best places where to eat Japanese food in the city that is about to host Expo, the first episode in a series of pieces collecting the best in Milan's restaurant offer
Read
| 25-04-2015 |
Niccoḷ Vecchia
|
Fuori Expo
Nordic cuisine is dead. Italy, in the meantime...

A chat with Christian Puglisi, the chef that "dares" to produce mozzarella in Denmark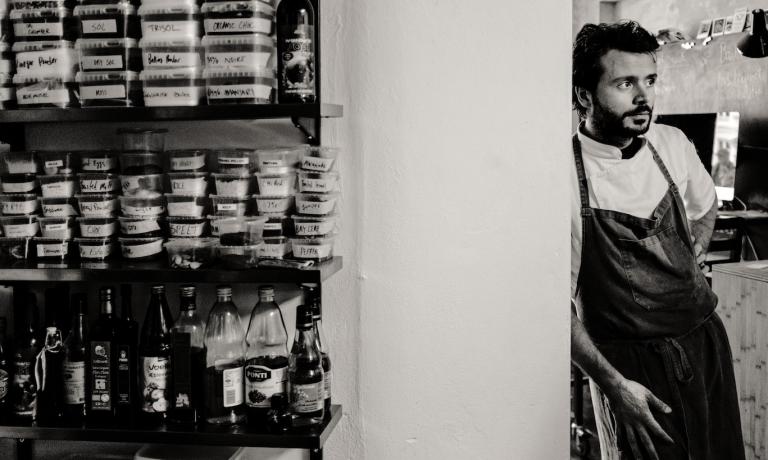 Sicilian-Norwegian chef Christian Puglisi. He owns three restaurants in Copenhagen, after having been Rene Redzepi's second at Noma
Read
| 24-04-2015 |
Carlo Passera
|
Carlo Mangio
Concrete Trippa
Diego Rossi's and Pietro Caroli's Trattoria opens in Milan, with a simple and concrete offer
Pietro Caroli, left, and Diego Rossi: together they will open Trattoria Trippa, in Porta Romana, Milan, at the beginning of May
Read
| 23-04-2015 |
Claudia Orlandi
|
Dall'Italia
Fresh ricotta for monsieur Genin

The super-pastry chef's enthusiasm among the buffalos in Paestum: «Paris will talk about it»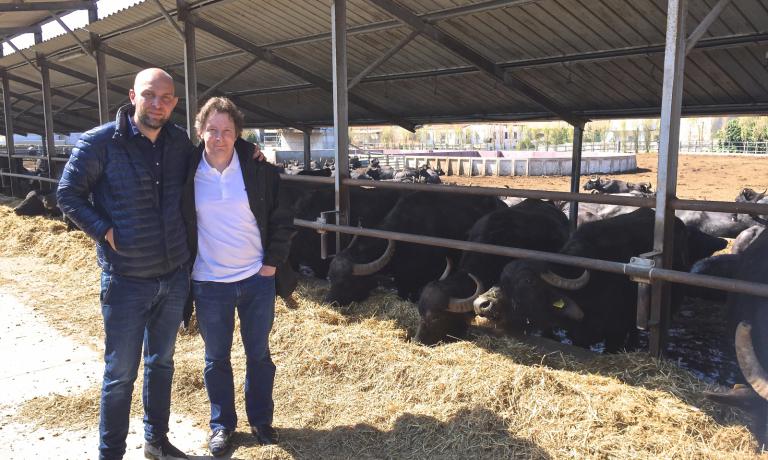 Jacques Genin (to the right) with Raffaele Barlotti in front of the buffalos in the latter's breeding, in Paestum. Genin was one of the speakers at Le Strade della Mozzarella

Read
| 22-04-2015 |
Carlo Passera
|
Carlo Mangio