Please fill in the fields below to search our Recipes' database.
Walking around Dehesa
The origins of Jamón Ibérico's deliciousness is right here: in the green fields in which the pigs are free to graze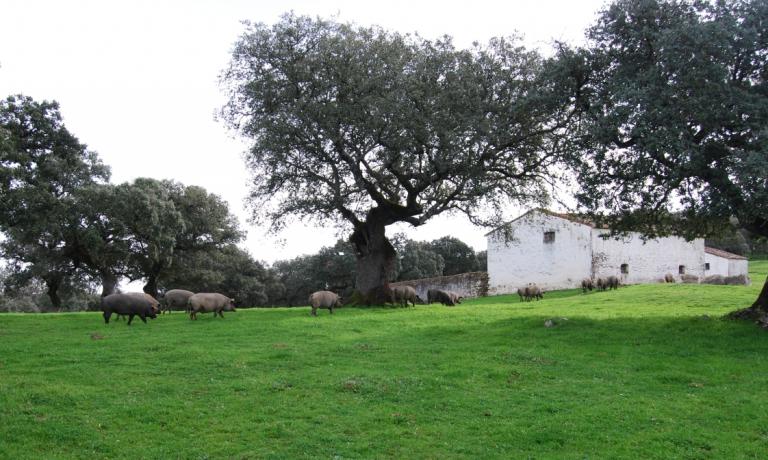 Crossing Extremadura also means crossing the Dehesa, which in this Spanish region spreads over more than one million hectares. The "fincas" inside these fields are the farms where the Iberian pigs are taken during the "montanera" season, from November to January, so they can be fed with grass and acorns
Read
| 25-11-2014 |
Niccoḷ Vecchia
|
Dal Mondo
Roma Food & Wine, 18 great chefs
The tastings at the Festival starting this Saturday at Eataly. There will also be Bottura, Romito and...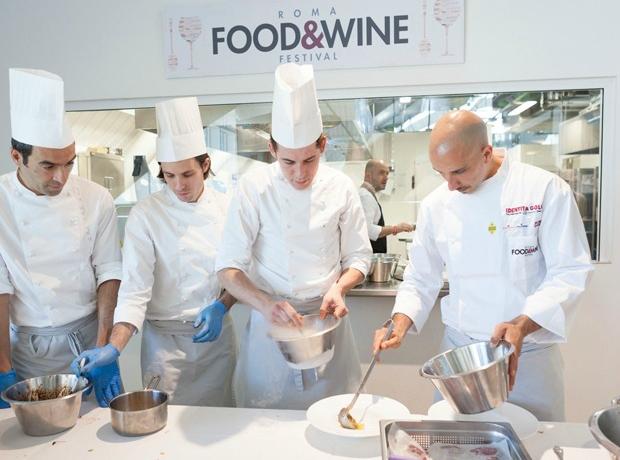 All is ready at Rome's Eataly for the Roma Food & Wine Festival, from Saturday November 29th till Monday December 1st. 18 great Italian chefs and their specialties, all to be tasted, will be the protagonists.

Read
| 24-11-2014 |
Identità Golose
|
Primo piano
Beer with cappelletti
We start the series of finalist recipes at Premio Birra Moretti Grand Cru. Today, the winning dish
Beer with cappelletti (that is to say cappelletti filled with ginger, mushrooms, parmesan mousse and foie gras), the first of the two dishes thanks to which Davide Del Duca, chef at Osteria Fernanda in Rome, last week in Milan won the fourth edition of Premio Birra Moretti Grand Cru, the cooking competition totally focused on beer and dedicated to chefs and sous chefs under 35 (photo by Francesca Moscheni)
Read
| 24-11-2014 |
Davide Del Duca
|
A tutta birra
Rosso Reale
An exhibition inside the Fontanafredda estate celebrates the meeting of two Italian beauties: wine and unique fabrics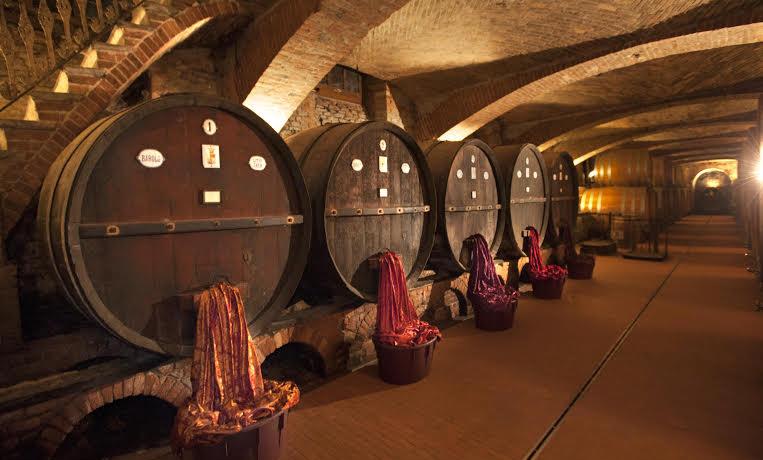 The barrels in the winery founded by Emanuele Alberto di Mirafiore offer a fascinating scene for the display of precious fabrics by historic firm Rubelli. This union with the Mirafiore wines will continue with "Rosso Reale" until January 2015 and will then be presented once again with another project called "Tasting Velvet", during Expo Milano 2015
Read
| 23-11-2014 |
Cinzia Benzi
|
In cantina
Dinato tells the story of his life as a chef
An autobiographical novel from the chef of Feva. Who also launches a "manifesto" called Cucina Madre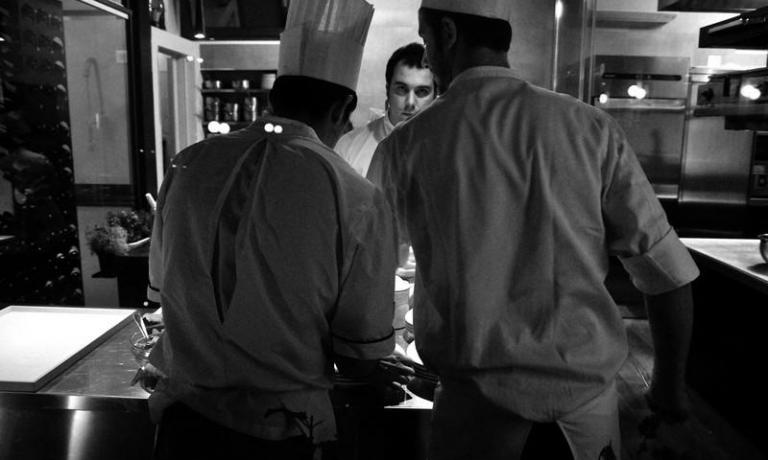 Nicola Dinato is the patron-chef at Feva, in Castelfranco Veneto. He travelled for six years working in the most important European kitchens
Read
| 22-11-2014 |
Carlo Passera
|
In libreria