Please fill in the fields below to search our Recipes' database.
Totale ricette: 482
Identità Naturali, edition number five
The format dedicated to vegetables is now a pillar of our congress in Milan. Here's the complete programme for 2016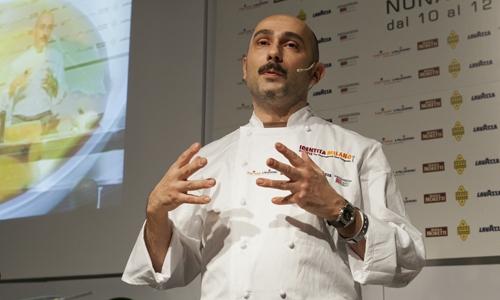 Anthony Genovese, chef at restaurant Il Pagliaccio in Rome, omnivorous cook who this year will be the protagonist at Identità Naturali, on Sunday 6th March 2016. The format dedicated to vegetable cooking debuted in the 2012 edition; yet in 2009, when the congress was still held in Piazza Affari in Milan, a whole day was dedicated to cooking "Nature, vegetables and seaweeds"

Read
| 13-02-2016 |
Gabriele Zanatta
|
Primo piano
Slating the slating
Tripadvisor is a vent for many. Yet chefs make themselves heard. Two cases in England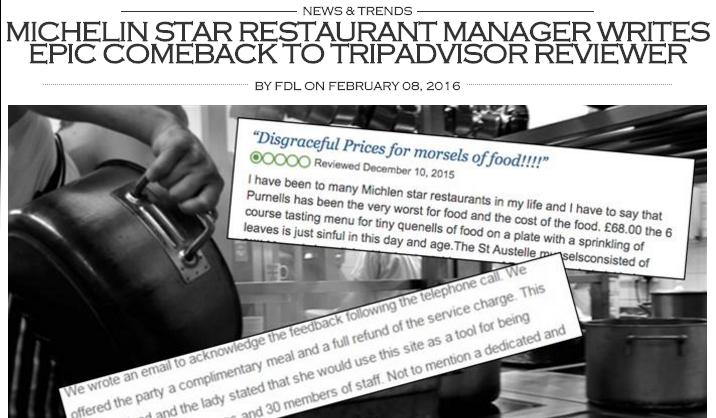 This is how finedininglovers.com represented the tit for tat between the chef at Purnell's in Birmingham and an anonymous user, who had criticised the restaurant on Tripadvisor
Read
| 13-02-2016 |
Carlo Passera
|
Dal Mondo
Ready for the international year of pulses?
Legumes will be promoted by the UN as the food of 2016. For many obvious reasons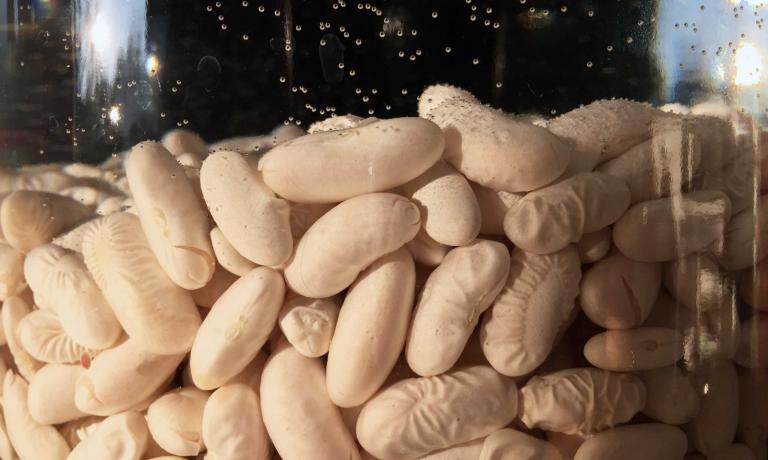 Read
| 02-02-2016 | 16:00 |
Lisa Casali
|
Green
All the new 'Identità di Gelato'
The programme of Identità Milano 2016 also includes a morning dedicated to ice cream culture
In less than a month's time, on Sunday the 6th of March, the twelfth edition of Identità Golose Milano will open (here's the complete programme of the Congress). On the very first morning, one of the conference rooms will host a focus on ice cream, with six special lessons presented by Roberto Lobrano
Read
| 11-02-2016 |
Niccoḷ Vecchia
|
Primo piano
Fontegro, Kiev calls to the world
In Ukraine, 2nd edition of an event that aims at focusing the attention to a cuisine taking its first steps
A souvenir photo, last 3rd of February, at the end of the second and final day at Fontegro 2016 in Kiev. Left to right, Franco Aliberti, Slovenian Ana Ros, one of the organizers Ekaterina Avdeyeva, then Cristina Bowerman, the other curator of the congress Anna Zelenokhat, and finally Davide Scabin are smiling happily. See you in 2017
Read
| 10-02-2016 | 12:00 |
Paolo Marchi
|
Affari di Gola di Paolo Marchi