Please fill in the fields below to search our Recipes' database.
The hemp boom in the kitchen
Cannabis, as an ingredient, could offer wide opportunities. A list of products and locations in Italy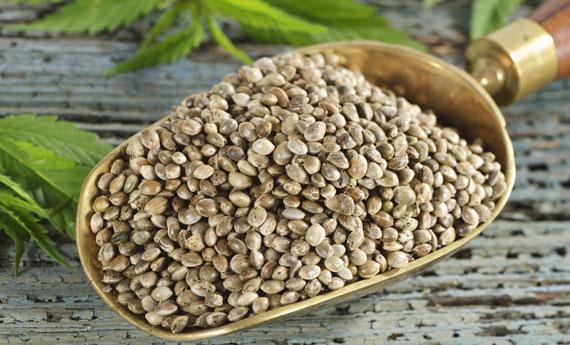 Cannabis sativa is experiencing an increasing use in the kitchen, through oil or flour made with hemp seeds. As it is gluten free, hemp can also be used in pasta, pizza and ice creams too. Piedmontese taste "diviner" Antonio Strumia, gave us a useful list of addresses to better understand this domain
Read
| 26-07-2015 |
Gabriele Zanatta
|
Dall'Italia
Dining between Garibaldi and Isola
12 (plus one) tasty places where to eat lovely food when strolling in Milan
Ratanà's beautiful dehors, in the heart of the Isola neighbourhood, allows us to introduce our selection of the best restaurants in this fascinating area of Milan
Read
| 27-07-2015 |
Niccoḷ Vecchia
|
Fuori Expo
Eggless, at last
A recipe by Simone Salvini for Meringue wafers made with grass peas, grass pea pâté and coconut butter
Vegan chef Simone Salvini (here together with Luca Cimini who works with him in the kitchen of the new Lord Bio in Macerata) tells us how after a careful research he has found the right way to make meringues... without eggs. Thanks to legumes' cooking water
Read
| 26-07-2015 | 12:00 |
Simone Salvini
|
Naturalmente
We are Italian cuisine

Our best chefs together in Milan for "100 chef x 10 anni". A book signed by Identità Golose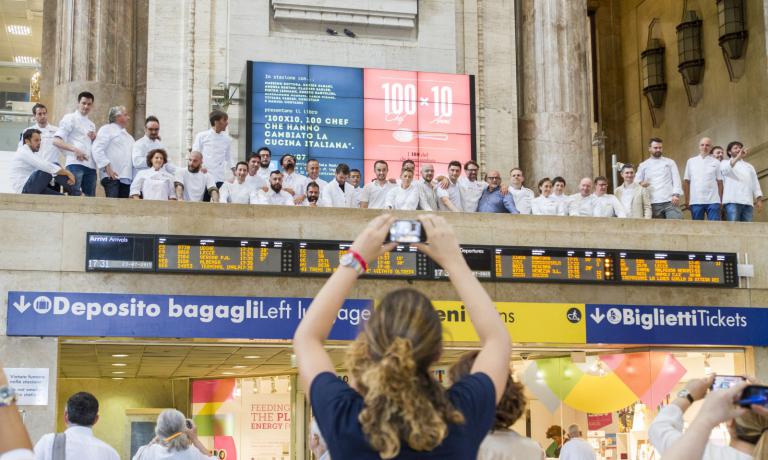 A group photo from the balcony in Stazione Centrale in Milan: the best in Italian cuisine was summoned for the presentation of "100 chef x 10 anni", a book signed by Identità Golose. Photos by Celestina Ielmoni and Marina Siciliano from Brambilla & Serrani

Read
| 23-07-2015 |
Carlo Passera
|
Primo piano
Chocolate passion
Pastry chef Andrea Besuschio gives us a summer recipe based on the new Valrhona Itakuja "Cru"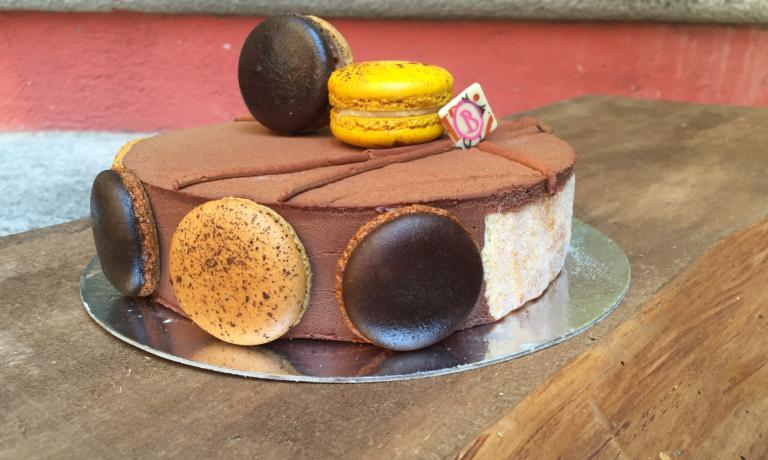 We asked Andrea Besuschio, a great pastry chef continuing a family tradition with historic Pasticceria Besuschio in the main square in Abbiategrasso, to present us with a chocolate recipe suitable for the high summer temperatures
Read
| 23-07-2015 |
Andrea Besuschio
|
Signature Dishes