Please fill in the fields below to search our Recipes' database.
The wines of Chicago: Southern Italy
We finish the presentation of the producers participating in the Italian Food & Wine Festival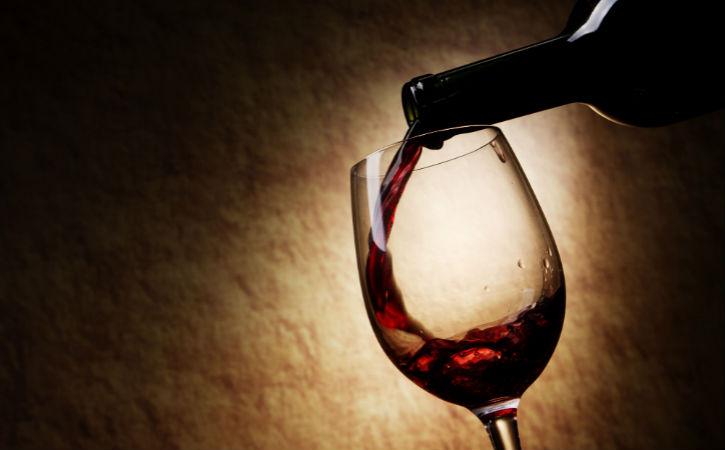 From Tuesday 14th till Thursday 16th October, Eataly Chicago will host the first edition of the Italian Food and Wine Festival. On Wednesday 15th the main protagonists will be the 30 wineries selected by the Merano Wine Festival. Today, the third and final focus on the wineries participating from Southern Italy
Read
| 20-09-2014 |
Cinzia Benzi
|
Primo piano
Al Mercato's luchadores
Eugenio Roncoroni and Beniamino Nespor open their Taco Bar: it's their third restaurant in Milan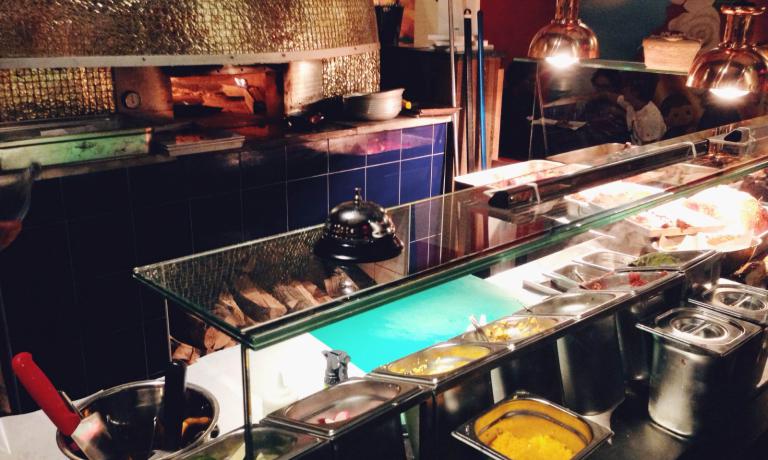 The golden wood oven, inherited from the pizzeria that was previously located here, is one of the strongpoints of the new Taco & Cocktail Bar of Al Mercato (+39.02.36767328 ). Eugenio Roncoroni and Beniamino Nespor continue to bring the flavours of the best street food in the world to Milan, this time dedicating themselves to the Mexican influences they both collected during their Californian experience
Read
| 19-09-2014 |
Niccoḷ Vecchia
|
Dall'Italia
Trani and happiness
A rain of goodness has recently fallen over the town in Apulia. Here are the photos and the protagonists
The Fake tomato with real tuna by chef Michele Rotondo of Masseria Petrino in Palagianello (Taranto), one of the endless delicacies that during the last weekend have characterised the Trani International Festival, a feast dedicated to good food and its protagonists (photos and photo gallery by Giuseppe Tricarico)
Read
| 18-09-2014 |
Identità Golose
|
Dall'Italia
Joia turns 25
Leemann opened his natural cuisine restaurant on September 16th 1989: "Oh, the vegetables we've cleaned!"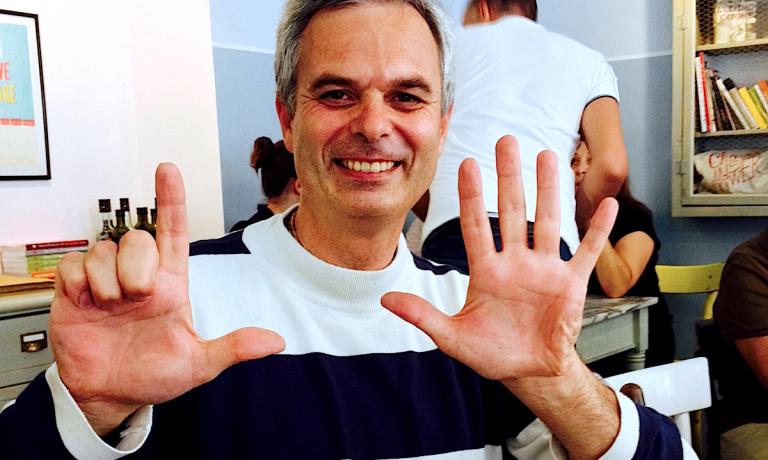 Pietro Leemann, chef and patron of restaurant Joia, alta cucina naturale in Milan, announces, with the help of his hands, that his restaurant with a very strong vegetarian and vegan vocation has just turned 25. The Italian-Swiss chef (his mother being from Valtellina, his father from Ticino), opened it in Via Panfilo Castaldi 18, tel. +39.02.29522124, on September 16th 1989. The last renovations took place this August
Read
| 17-09-2014 |
Paolo Marchi
|
Affari di Gola di Paolo Marchi
Against food waste
Even fine dining can contribute to a more intelligent and sustainable consumption of food
The beautiful dish called Solaris –portrayed by courtesy of its author, Pietro Leemann – is an example of how you can profitably use all the parts of an ingredient, in this case tomato seeds. Lisa Casali tells us how even chefs can offer virtuous examples and precious lessons on how to reduce food waste
Read
| 16-09-2014 |
Lisa Casali
|
Green