Please fill in the fields below to search our Recipes' database.
The Korean dossier
In Seoul, with fermented food, picturesque markets and contemporary restaurants. A journey in 65 photos
Ginseng roots stacked in Noryangin, the largest fish and vegetable market in Seoul. The cooking in this Asian megalopolis is under the global spotlight thanks to the attention it has always paid to fermented food. And thanks to a generation of young chefs who are redefining the country's culinary rules. We went to meet them
Read
| 26-05-2015 |
Gabriele Zanatta
|
Zanattamente buono
The Flanders Rebels
On Monday and Tuesday, at Identità Expo, two great dinners with the news stars in Flemish cuisine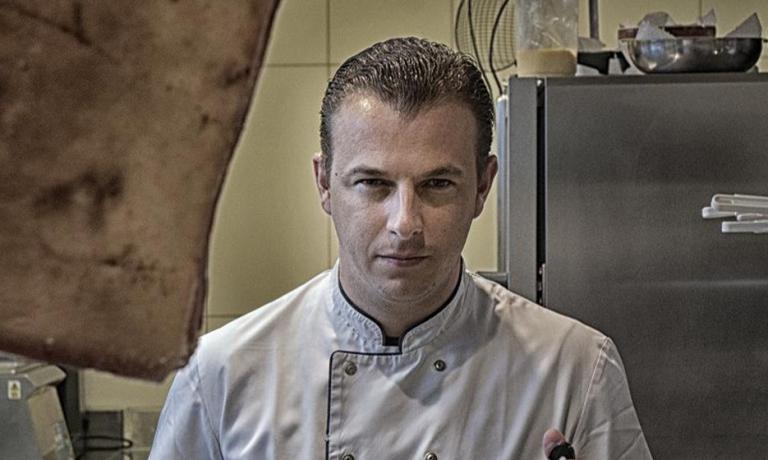 Thomas Locus, chef at Bistro Margaux in Sint-Martens-Bodegem, is one of the 22 Flanders Kitchen Rebels, a group of Flemish chefs under 35 who are renewing Flemish gastronomy. He will be one of the protagonists in the two dinner events, this Monday and Tuesday at Identità Expo
Read
| 24-05-2015 |
Niccoḷ Vecchia
|
Identità Expo
Temple food in Seoul
In South Korea, discovering the incredibly current millennial diet of Buddhist nuns
Venerable Buddhist nun Gye-Ho in front of dozens of onggi, traditional Korean containers used to store fermented and marinated food. This is the most exciting moment in our visit to th temple of Jingwansa, just outside Seoul. A day dedicated to the discovery of the millennial secrets of local Buddhist cuisine
Read
| 22-05-2015 |
Gabriele Zanatta
|
Zanattamente buono
A great Italy in Seoul
Massimo Bottura and Giorgio Nava thrill the young chefs at the congress in South Korea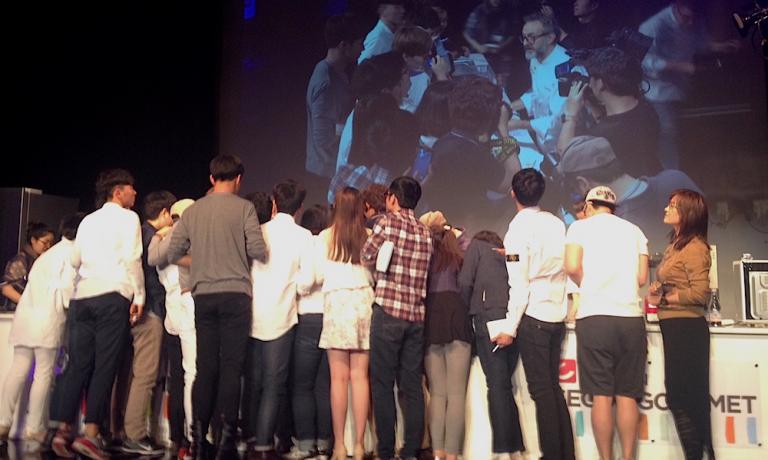 Massimo Bottura and the enthusiasm of the young Korean colleagues at the end of the lesson held at the Seoul Gourmet Festival this morning (at dawn, in Italy). The chef from Modena held a lesson with his colleague Giorgio Nava, from Milan but living in Cape Town, South Africa, for a long time now. With them, there were also Jordi Roca, Alain Coumont, Pascal Lorange and Juan Amador
Read
| 21-05-2015 |
Gabriele Zanatta
|
Dal Mondo
Master Ichikawa, what a lesson!

The chef of Iyo at Identità Expo with a new team and Claudio Liu. Waiting for his duet with Cedroni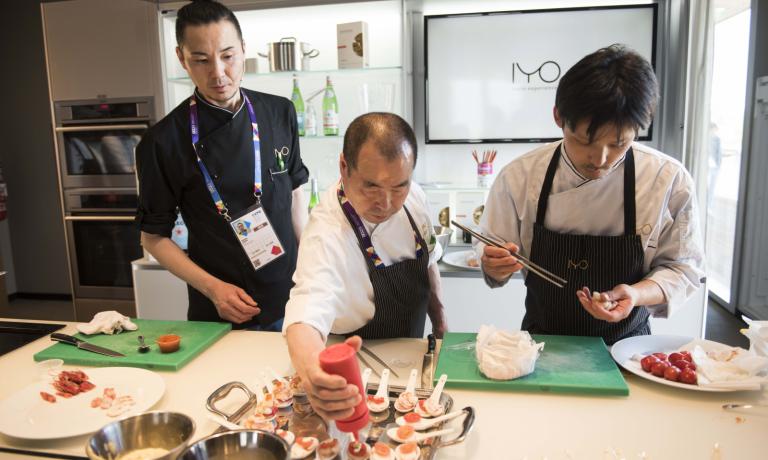 In the middle, master Haruo Ichikawa surrounded by his main collaborators, Masaki Okada e Hiroshi Noda. The chef from Iyo, starred restaurant in Via Piero della Francesca 74, in Milan (tel: +39.02.45476898), was the protagonist of the lesson, yesterday in the afternoon at Identità Expo. He will be back in the same kitchen for the fourhanded lunch on Sunday 7th June with Moreno Cedroni (five courses paired with wines for 90 euros. For reservations expo@magentabureau.it or +39 02 62012701)
Read
| 19-05-2015 | 10:00 |
Carlo Passera
|
Identità Expo