Please fill in the fields below to search our Recipes' database.
One for Expo, all for Expo
Italian institutions met in Florence to support the event. Chefs were represented by Cracco

Yesterday in Florence, the second stop of Expo delle Idee, after the one in Milan on February 7th. The numerous institutional representatives at Palazzo Vecchio

Read
| 29-03-2015 |
Sara Salmaso
|
Primo piano
Israel, a mosaic of aromas

Looking for delicacies in Tel Aviv and Jerusalem: food here recalls a thousand different traditions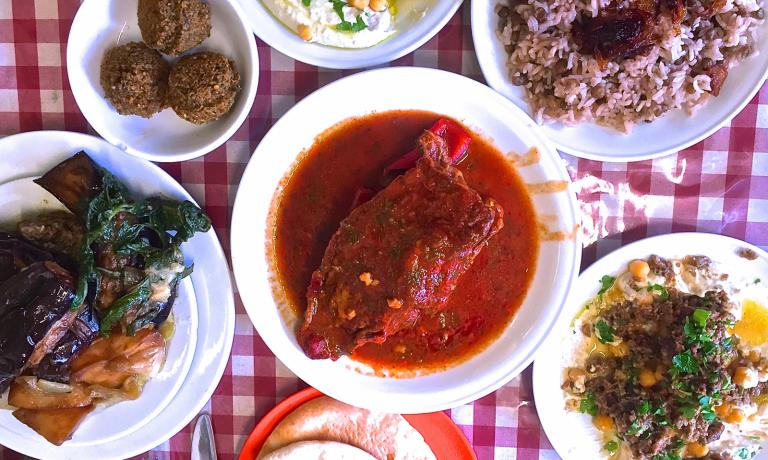 The many flavours of Israeli cuisine: we're in Jerusalem, at Azura, connected with Slow Food Israel (4 Ha'eshkol street, +972.2.6235204)

Read
| 28-03-2015 |
Carlo Passera
|
Carlo Mangio
Victoire's Milan
She arrived in Italy from Congo, to study law. Instead, she became an excellent chef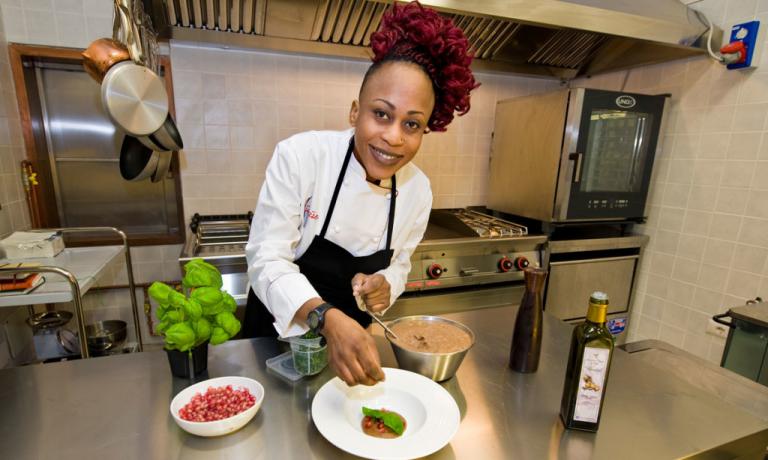 Victoire Gouloubi began to cook at home, when she was still in Congo, yet it was the studies and experience acquired in Italy that transformed her into a chef. She opened her own restaurant early in 2014: it's called Victoire and is located in Milan, in Via Accademia 56, tel. +39.02.2615430
Read
| 27-03-2015 |
Niccoḷ Vecchia
|
Dall'Italia
Capitan Ego and the safety of the oceans
20 star-chefs, from Adrià to Humm, from Bottura to Roca, will cook blue tailed fish to support Oceana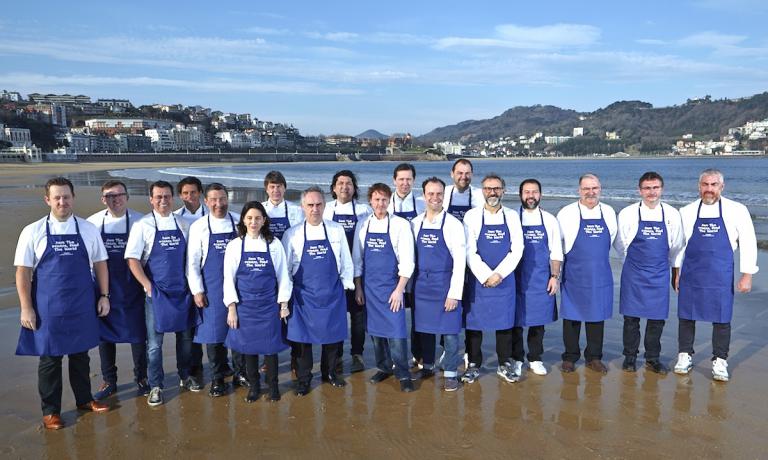 A souvenir photo with the chefs participating in the conference presenting Oceana's project. They met on the most beautiful beach in San Sebastian on the morning of 17th March. Left to right: Ashley Palmer-Watts, José Luis Gonzàlez, Normand Laprise, Rodolfo Guzmàn, Joan Roca, Elena Arzak, Joachim Wissler, Ferran Adrià, Gaston Acurio, Grant Achatz, Heinz Reitbauer, Brett Graham, Daniel Humm, Massimo Bottura, Enrique Olvera, Pedro Subijana, Andoni Luiz Aduriz and Alex Atala
Read
| 24-03-2015 |
Paolo Marchi
|
Dal Mondo
Tel Aviv, the taste of peace

Open Restaurants offers the chance to meet the chefs working in the most dynamic city in Israel. And we learn that...


Group photo with the creative chefs from Tel Aviv participating in Open Restaurants
Read
| 23-03-2015 |
Carlo Passera
|
Carlo Mangio