Please fill in the fields below to search our Recipes' database.
Niko's challenges
Romito arrives at Salone del Gusto to present Spazio in Rome, his wine and to hold a not-to-be-missed lesson on meat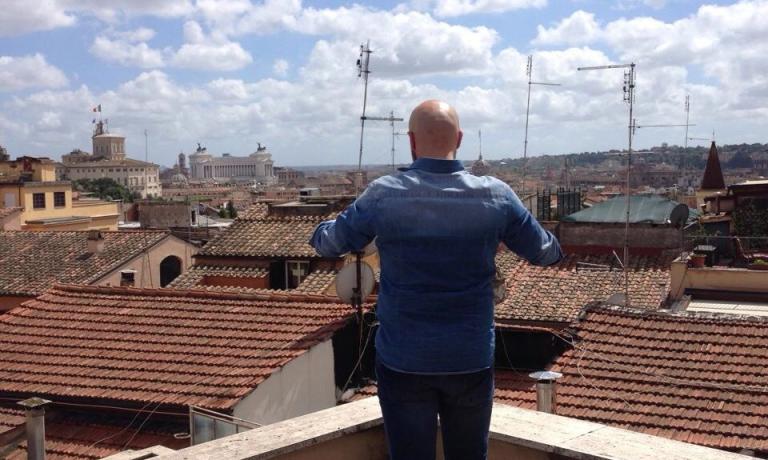 A photo published on his Facebook profile, Niko Romito stares at the sky and the rooftops in Rome, a premonition of the new Spazio restaurant-workshop that will open on November 20th inside Eataly Roma Ostiense, a project which he will present today at Salone del Gusto, next to Oscar Farinetti. In Torino, the chef from Abruzzo will hold an important lesson on meat, tomorrow at noon. This will be followed by a presentation of his wine Pecorino Terre Aquilane 2013 Feudo Antico per Casadonna
Read
| 24-10-2014 |
Gabriele Zanatta
|
Zanattamente buono
That green wave on Sicily
A new generation at Taormina Gourmet: Crescenzo Scotti is so good. And Carmelo Floridia has an idea...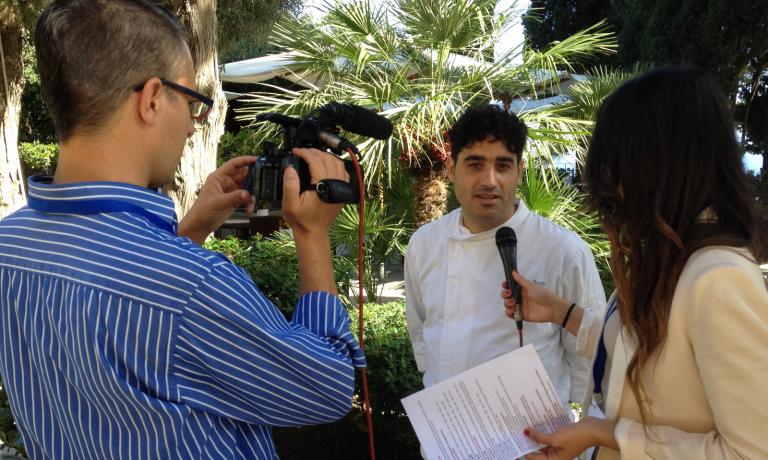 Cameras on Crescenzo Scotti. Thirty-six, originally from Campania, he resides in Ischia but works at Therasia, a resort rich in charm located in Vulcano, one of the seven island in the Aeolian archipelago. The chef, with his Agnello alla griglia che non c'è (literally, Lamb grilled on a grill that is not there), convinced everyone, even a master such as Peppe Barone
Read
| 23-10-2014 |
Carlo Passera
|
Carlo Mangio
Petrini: «There is still lots to be done»
Small farming is in danger. The role of chefs. An interview with the patron of Salone del Gusto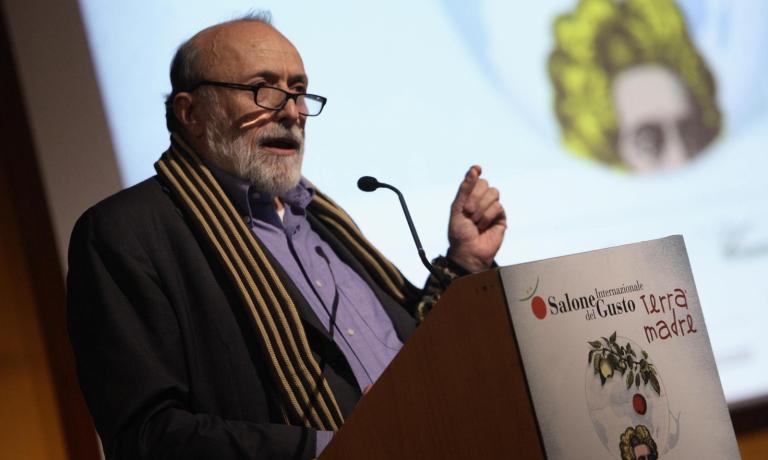 Carlo Petrini, 65 years old, founder of Slow Food, presents the tenth edition of Salone del Gusto, an event that starting tomorrow until October 27th will attract thousands of food lovers to the Lingotto in Torino (photo credits www.educazionesostenibile.it)
Read
| 22-10-2014 |
Gabriele Zanatta
|
Zanattamente buono
Sorbillo will do it
The great Neapolitan pizza-chef opens his restaurant in Milan. 400 pizzas per day, between lunch and dinner
Gino and Antonio Sorbillo opened together their very central restaurant in Milan (tel. +39.02.45375930), which will then be personally managed by the younger brother. Lievito Madre al Duomo was based on the model of the almost homonymous restaurant recently opened by Sorbillo on the seaside of Naples, which differs from the historic family restaurant in Via dei Tribunali because of the use of natural yeast for the dough, which in Milan will be made of mixture of "0" flour and whole-wheat flour
Read
| 21-10-2014 |
Niccoḷ Vecchia
|
Dall'Italia
Inside Alinea, just like a Marine
Giuseppe Iannotti tells us about his internship with Grant Achatz: «It was crazy hard but in the end...»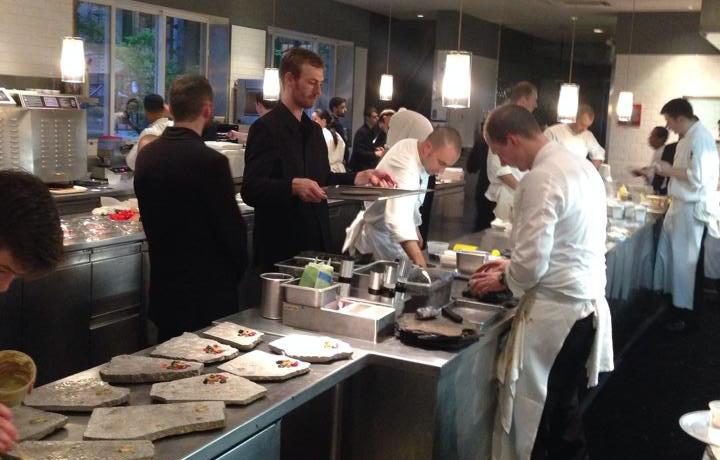 A "stolen" photo of Giuseppe Iannotti in the kitchen of Alinea, in Chicago, during his internship. Lots of work, many lessons, a perfectly-working mechanism thanks to a well-coordinated team even though chef Grant Achatz was never to be seen
Read
| 20-10-2014 |
Giuseppe Iannotti
|
Dall'Italia