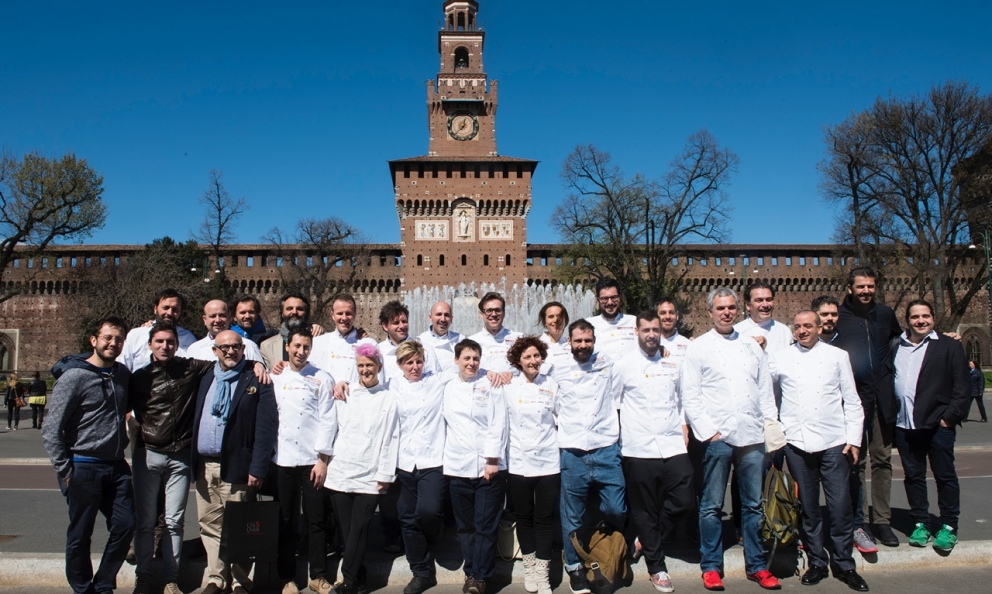 Identità Expo
Great chefs from all around the world. The programme in May, June and July
Milan, 1st April 2015 – It's difficult not to admit its certificate of «greatest restaurant in the world», in the words of Paolo Marchi. For six months, the temporary restaurant inside Identità Expo will see many of the most brilliant stars in the world's culinary skies at work: a unique, ambitious event which will make Italian fine dining shine, projecting it into its deserved international dimension.
Read more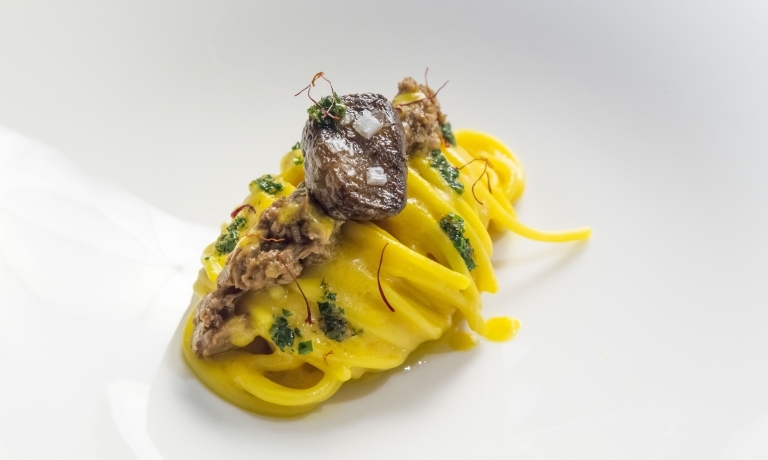 Spaghetto Milano
The recipe for the dish with which Ribaldone, chef at Identità Expo, honoured Milan
Starting on May 1st, for six months, Piedmontese chef Andrea Ribaldone will sign the menu of the so called "fuori orario" in the programme of Identità Expo, on top of those on Mondays and Tuesday nights. The leitmotiv that inspired Ribaldone for these menus was certainly that of craveable food, with a constant respect for seasonal ingredients and the right attention to the necessities and sensitivities of the visitors.
Read more